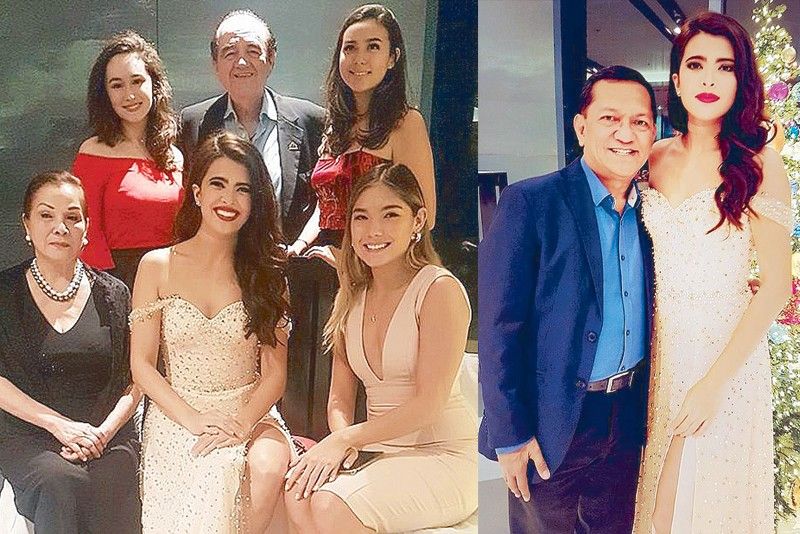 Gerry Diaz
(The Philippine Star) - January 17, 2018 - 12:00am
MANILA, Philippines - Last Jan. 6, Katarina Rodriguez had her despedida prior to her departure for the 2017 Miss Intercontinental pageant in Hurghada, Egypt. It was actually Katarina's second despedida, the first being the official Bb. Pilipinas send-off before the pageant venue was moved from Sri Lanka to Egypt. The despedida which started with a Mass was held at the Grand Riviera Hotel. The affair was attended by her family and relatives (left) and close friends including this writer (right).
Katarina left on Jan. 10 for the 46th edition of Miss Intercontinental. But ahead of the finals, Katarina is requesting for the full support of her fans, friends and Filipino to vote for her at the official voting page of Miss Intercontinental -https://thegreatpageantcommunity.com. You can vote multiple times until Jan. 23 when the Top 10 contestants will go through another round of voting for 48 hours. The candidate getting the most number of votes will win The Great Pageant Community People's Choice Award and a direct entry to the semifinals.
Pageant analysts are optimistic that Katarina, who placed second runner-up at the 2014 Asia's Next Top Model, has a good chance of winning the Philippines' first-ever Miss Intercontinental crown. The highest placement of the Philippines in the pageant was in 2015 when Christi Lynn Mcgarry won first runner-up.