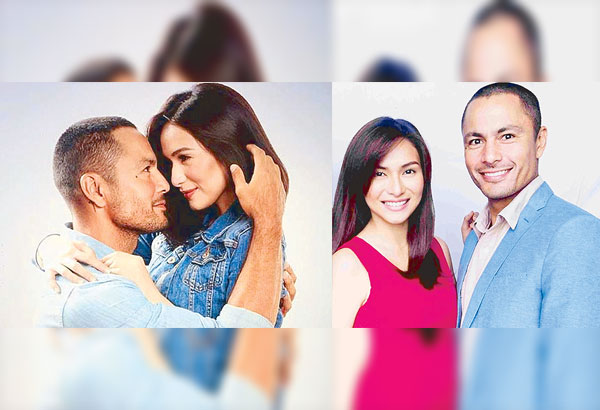 First teamed up in the 2014 Metro Manila Film Festival (MMFF) big winner English Only, Please (EOP), Derek Ramsay and Jennylyn Mercado are back in All Of You, one of the eight official entries in the 2017 MMFF, described as 'more passionate and more intense' than EOP.
The magic of Jen-Derek tandem, the beauty of Vic-Dawn team-up
FUNFARE
-
Ricky Lo
(The Philippine Star) - December 13, 2017 - 4:00pm
Curtain-raisers: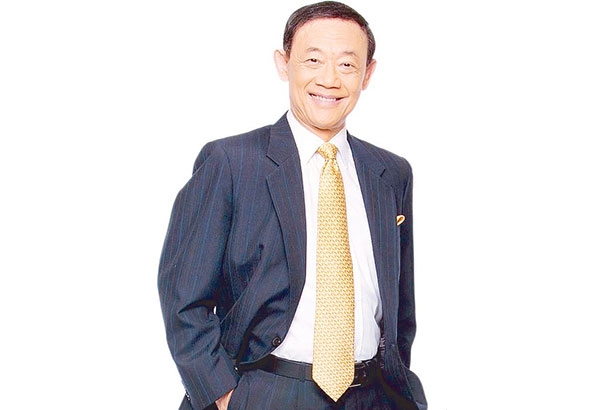 Congratulations to Jose Mari Chan (photo) whose Going Home to Christmas album has reached double platinum in sales. It's a sequel to the 27-year-old Christmas In Our Hearts album, the unprecedented Double Diamond Record awardee of PARI (Philippine Association of the Recording Industry). In the spirit of the season, I'm sure that Joe Mari will sing selections from both albums on ABS-CBN Philharmonic Orchestra Plays The Music of Jose Mari Chan on Saturday, Dec. 16, at The Theatre of Solaire, with a 3 p.m. matinee and an 8 p.m. gala. Ticket prices: P5,000 Premium; P4,000 VIP; P3,000 Side Orchestra; P2,000 Rear Orchestra; P1,000 Front Balcony; and P500 Rear Balcony. Call TicketWorld at 891-9999. It's a must-see show. Don't miss it.
Congratulations, too, to my friend TV person who will be a mother next year. According to Funfare's Big Apple DPA, the surrogate mother is conceiving…that is, the in vitro fertilization is successful. Good thing that the prospective mother had her eggs preserved at an Egg Bank. The would-be husband (a celebrity in another field) must be excited to be a father the second time around. Let's wait for the couple to confirm the good news themselves.
Now it can be told: The troubled actor has stuck to his sexy-starlet girlfriend because she didn't leave him during the darkest chapter of his life, so dark that he needed to consult a psychiatrist. With the help of the girl, he was able to gradually, slowly but surely, spring out of depression. They are not yet married but they have been together, well, "in sickness and in health…"
* * *
Even Quantum Films producer Joji Alonso (with MJM as co-producer) can't pinpoint the "magic" of the Derek Ramsay-Jennylyn Mercado tandem, now on its second coming in All Of You, one of the eight official entries in the 2017 Metro Manila Film Festival (MMFF).
"It's hard to explain their chemistry," Joji texted Funfare. "I cannot explain where it is from and how it started. But when I watch them onscreen, they completely evolve into their characters that I don't see Jen and Derek anymore. They ignite so much fire together whether in their love scenes or in their petty fights. In fact, it is in their quiet moments together that they really soar."
Moviegoers must have felt that "magic" in English Only, Please (EOP), the sleeper smash-hit of the 2014 MMFF declared Second Best Picture and that won Best Actor and Best Actress for Derek and Jennylyn, Best Director for Dan Villegas (who also won Best Story with girlfriend Antoinette Jadaone), Best Editor for Marya Ignacio, and Best Screenplay (for Jadaone and Anj Pessumal).
Nope, there's no pretense nor gimmickry romantically linking Derek and Jennylyn who, in real life, are committed to other partners, she to Dennis Trillo and he to his non-showbiz girlfriend. It's the same "magic" behind the tandem of Vilma Santos and Christopher de Leon who are credible as lovers (in more than 12 films) onscreen but are only friends off screen.
For sure, the public will see more of that "magic" in All Of You, also directed by Dan. In EOP, Derek and Jennylyn were "tame" and in All Of You, they have love scenes so passionate and so searing (nakakapaso) that Jennylyn would rather that Dennis not watch the movie, same with Derek who is thankful that his love son is 10 years old and too young to be admitted into any moviehouses.
Again a second choice (replacing Jericho, Jennylyn's leading man in the 2016 MMFF entry Walang Forever), Derek doesn't really mind as long as he's the final (and right, may I add) choice. In All Of You, Derek and Jennylyn are "two souls" with conflicting views on love and marriage, preventing them from going into a serious commitment.
"I am the opposite of my character," said Derek who described himself as "highly committed" (may be read as "one-woman man").
Asked if he's faithful (to one), Derek replied, "Of course, I am. When you are committed to someone, you have to be."
Derek disabused the thought of some who suspect that he gets carried away in his love scenes.
"Not at all. I respect my partner in love scenes."
He added that, although he finds Jennylyn "beautiful and attractive," what makes her more sexy is her maturity.
"Nothing physical at all," added Derek.
* * *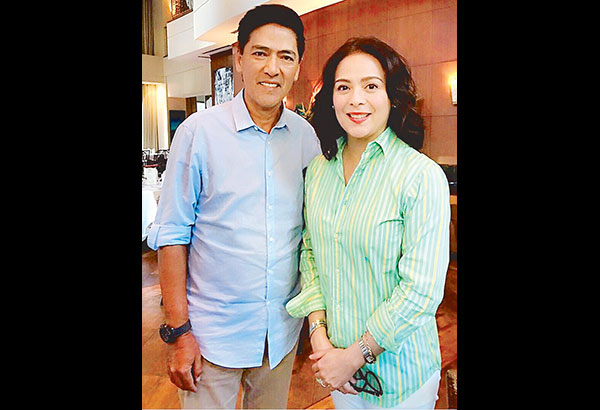 Twenty years after they appeared in the fantasy TV series Okey Ka, Fairy Ko, Vic Sotto and Dawn Zulueta are together again in Meant To Beh, also one of the eight 2017 MMFF official entries
"Hi, fans!"
That, said in jest, is what Vic Sotto missed about the MMFF — you know, flying kisses and waving to the screaming fans during the Parade of Stars that will be held this year (on Dec. 24) in Muntinlupa City.
Last year, Vic's film, Enteng Kabisote & The Abangers, didn't make it to the MMFF, and neither did Vice Ganda's Beauty & The Bestie. Both were released before the 2016 MMFF, This year, their films (Vic's Meant To Beh, Vice's Gandarrapido: The Revengers Squad) are running in the MMFF.
"But I don't consider ourselves competitors," said Vic, "hindi kami magkalaban; I'd rather call us magkasabay."
For a change, besides having a new director (Chris Martinez), Vic's movie veers away from the usual "special effects" come-on. Produced by Vic's own M-Zet Productions with OctoArts Films and APT Entertainment, Meant To Beh brings back the team-up of Vic and Dawn Zulueta last seen 20 years ago in the fantasy TV series Okey Ka, Fairy Ko. This time, the movie is realistic in its depiction of domestic issues. Vic and Dawn play a couple whose marriage is on the brink of breaking up as they reach middle age.
Truly a "family" picture, the cast includes stars from the Kapuso Network (Andrea Torres, Ruru Madrid, Gabbi Garcia and Baste) and from Kapamilya Network (Daniel Matsunaga and Sue Ramirez).
"It's as real as we can get," said Vic. "Married or not, people can identify with our characters."
Having done mostly dramas, Dawn welcomes the breather of doing comedy.
"I do crazy scenes," she said. "It helps that Vic is my leading man. Just like when we did Fairy Ko, in this movie, we didn't miss a bit."
(E-mail reactions at entphilstar@yahoo.com.)