Glaiza a cheerful giver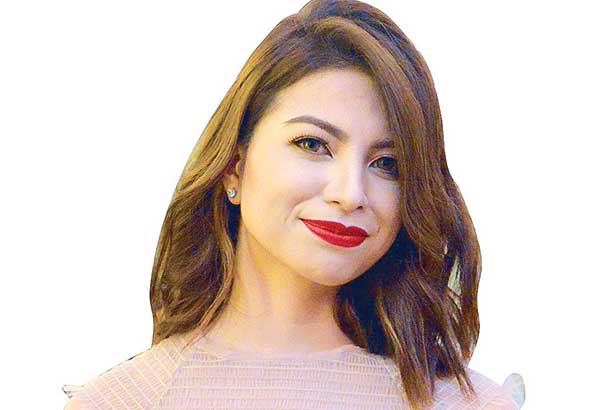 MANILA, Philippines - Actress, singer, friend, daughter and sister. These all define Glaiza de Castro but her passion to help others makes it fitting to describe her as a cheerful giver.
Carrying out charity activities has always been a part of Glaiza's schedule. No wonder, she was appointed as Ambassadress of Goodwill by the Philippine Chinese Charitable Association, Inc. (PCCAI).
Last Wednesday afternoon at the Universal Records Tower, a contract signing was held between Glaiza and PCCAI officials led by president Dr. James Dy to formally seal their agreement to collaborate on humanitarian and charitable missions. PCCAI is the owner and operator of the Philippine Chinese General Hospital and Medical Center. It also runs the Chinese General Hospital Colleges, Chinese Cemetery, Charity Clinic Binondo and Home for the Aged. Glaiza, on the other hand, established two years ago the Glaiza de Castro Foundation, which focuses on supporting children with special needs. Over 600 children have already benefitted from her organization.
"We are honored to have Glaiza as our Ambassadress of Goodwill to represent PCCAI in its charitable activities," said Dy. "And we hope to inspire the youth of today to actively participate in humanitarian missions that would help shape this nation for the next generation. Our collaboration with Glaiza is based on her heart of helping the poor.
"We believe Glaiza will help champion the charitable cause of our organization and help us reach wider audience to promote charity and inspire more people to help our cause for the needy."
Glaiza expressed happiness that through PCCAI, she will be able to help not only children with special needs but also other people throughout the country.
"My purpose as a celebrity is to entertain people through music, films or TV shows and as years go by, I've realized that there must be a deeper meaning of my existence here in showbiz," began Glaiza. "I've been receiving a lot of blessings with material things that continue to double so I thought why not turn them to something meaningful for others and then the urge to help other people began. Of course, my family also has needs but this purpose (of mine) to reach out to other people is already there not just to entertain as an artist."
Her relative, who has special needs, inspired her to support children with the same case as the beneficiary of her foundation. "Nakikita ko rin kasi kung gaano kahirap mag alaga ng pamangkin ko yung ate ko." Her support to SPED students has already snowballed with other socio-civic organizations getting involved. In fact, Glaiza announced that the City of Valenzuela recently opened its center for SPED students.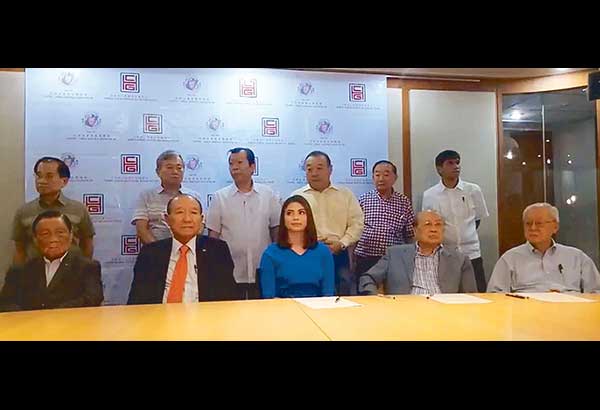 With PCCAI chairman of the board Dr. Benito Goyokpin, president Dr. James Dy, vice chairmen Antonio Tan and Cristino Lim, board of directors Ramon Chuaying, Albert Abaya, Jameson Dy, Manuel Co and Benito Ngo, and Philippine Chinese General Hospital in-house lawyer Carmelo Cabero
Glaiza related that she didn't expect to be named as PCCAI Ambassadress of Goodwill. She just happened to attend the organization's 140th founding anniversary celebration last month. Familiar with her cause, PCCAI execs didn't let the chance to pass to offer her to be the face of their charity missions.
Through their partnership, Glaiza will now be able to carry out charity works not just for children but also to other people who are seeking assistance throughout the country.
Dy added that aside from Glaiza, her family also benefits from her appointment since the hospital owned by PCCAI would provide medical treatment, assistance and care from them.
This said, one writer asked her view regarding some people who would comment that she is doing charity because she is also getting something in return. Unfazed, Glaiza politely said, "In everything we do, we gain something in return. For as long as you are honestly working hard, all the blessings are worth receiving." Her response also served as a reminder for everyone what St. Francis of Assisi had once told, "For it is in giving that we receive."
With her appointment, does it limit Glaiza from accepting sexy roles?
"It's my personal decision — regardless of me doing charity works or becoming an ambassadress of a corporation — to take the path that leads me to acting and singing. I based my performance according to the story. If you are asking me if I will go sexy, hindi po talaga kasi whether I represent (an organization) or not, it's not the path that I want to take."
As part of her collaboration with PCCAI, Glaiza will grace the opening of the charity organization's photo exhibit on July 29 at the Fisher Mall. The exhibit will display some of the many humanitarian activities held by PCCAI throughout its years of existence.