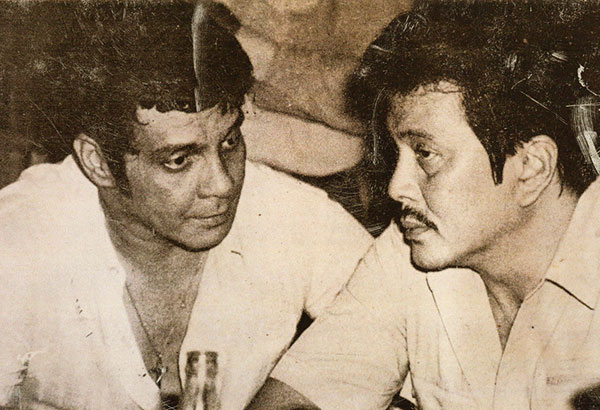 FPJ-Erap starrers in the '60s, '70s
(The Philippine Star) - June 17, 2017 - 4:00pm
Best of buddies off-cam and on-cam, Fernando Poe Jr. and Joseph 'Erap' Estrada co-starred in many movies in the '60s and '70s. All of them blockbusters.
The FPJ-Erap tandem was hyped 'the most exciting combination,' 'movieland's box-office hot stars,' 'nothing but the finest in movie excitement.'
They played brave soldiers, mythical heroes, street fighters, foes and even playboys. Los Palikeros, produced by FPJ himself and directed by Cirio Santiago, was filmed in Hawaii, Hollywood, Las Vegas and New York.
Their leading ladies included Boots Anson-Roa, Marissa Delgado, Maggie de la Riva, Arabella Harmon, Helen Gamboa, Yolanda Guevarra.
In their films, FPJ was usually the perfect gentleman, while Erap was the 'naughty one'… as they say, 'maginoo pero medyo pilyo.' — RKC