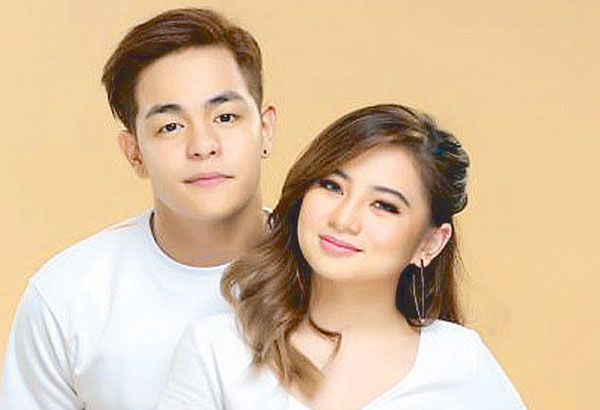 Dubbed as the Teen Dance Prince & Teen Dance Princess, Julian Trono and Ella Cruz are Viva's bet as the newest loveteam to beat
FUNFARE
-
Ricky Lo
(The Philippine Star) - June 8, 2017 - 4:00pm
When first interviewed by The STAR last year, Julian Trono and Ella Cruz, henceforth to be known as JulianElla (as is the fad of calling loveteams by just a single name), were basking in the popularity of their dance video to the tune of Bruno Mars' Versace on the Floor which has garnered more than three million views so far, and excited to start work on their launching movie titled Fanboy/Fangirl.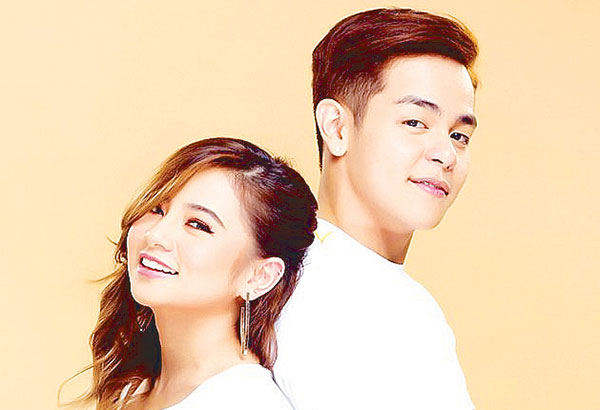 Since then, things have been happening fast. Shooting of the movie is in progress (release is set for August). Their TV series, Break The Cassanova's Heart, based on another Wattpad-hit-turned-best-selling book-series (like Diary ng Panget which launched the JaDine tandem of James Reid and Nadine Lustre to stardom), is targeted for airing before end of the year (network yet to be announced). On the heels of their solo singles (Tamis and Balang Araw) last year, JulianElla has just released its first duet, Tumalon, which is, like the first two, an upbeat track that showcases the duo's dancing skill, complete with pop vocals.
All these are being carefully planned by Viva Artists Agency (VAA) which is dead set on making JulianElla the tandem to beat. The feedback is encouraging. Ella's version of Fifth Harmony's Work It is a big video hit with more than six million views so far while Julian's Fetty Dance Crazy has more than four million views. All songs and videos were produced by Viva Records.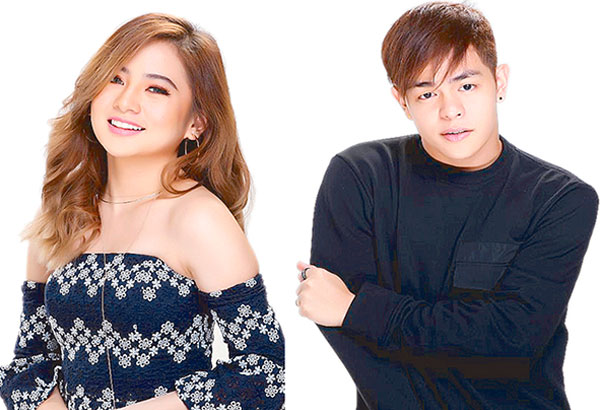 Because of their dance video hits, Julian and Ella are dubbed as the Teen Dance Prince & Teen Dance Princess. Rightly so.
Meanwhile, let's see how Julian ad Ella match by making them "play favorites."
Julian
• Singer(s): Gary V., Chris Brown and Miguel
• Actor(s): Robert de Niro, Al Pacino and Jared Leto
• Actress(es): Meryl Streep, Eva Green and Cate Blanchett
• Movie(s): Memento, The Shining and Full Metal Jacket
• Author(s): Aaron Paul, Bryan Cranston and Anthony Hopkins
• TV show(s): Breaking Bad, Westworld, Scorpion, The Great Gatsby, World Cinema and Contemporary Art
• Flower(s): Black Roses, YouTan Poulo and Gumamela
• Perfume(s): Versace, Lacoste and Boss
• Pet(s): My dogs Chow-chow, Shitzu and Pug
• Food: Kaldereta, burgers and steaks
• Hobbies: Writing, "over-thinking," and watching movies
• Collection: Shoes, caps and broken hearts
• Attire: Dirty and old, plain and laidback, and dark and slick
• Subject(s): Humanities, Filipino and Social Science
• Cities: Quezon City and Taguig
• Hideaway: My room, anywhere that is far, and inside her heart
• Time of day: 6 p.m., 2 a.m. and 4 a.m.
• Part(s) of the house: Terrace and comfort room
• Part(s) of his body: Eyes, lips and hands
• Cartoon character(s): Bugs Bunny, Tom and Jerry, Joker and SpiderMan
• Expression: None that I can recall. Hahahaha!!!
Ella
• Singer(s): Ariana Grande and Sarah Geronimo
• Actor: John Lloyd Cruz
• Actress(es): Angel Locsin, Maja Salvador and Toni Gonzaga
• Movie: My Amnesia Girl
• TV show: Korean dramas
• Book: The Selection Series
• Flower: Ecuadorian Rose
• Perfume: Eclat
• Pet(s): Cat and dog
• Food: Sinigang, seafood, steak, Korean food and sweets
• Collection: Stitch items, boots and albums
• Attire: Comfy and edgy
• Subject: Math
• City: Seoul
• Hideaway: Far from the city, usually beach
• Time of day: Evening
• Part(s) of the house: Kitchen and dining room
• Saint: St. Therese of the Child Jesus
• Cartoon character: Stitch
• Superheroine(s): Wonder Woman and Scarlett Witch
• Expression(s): Grabe!!! OMG!!! Ang lala!!!
(E-mail reactions at entphilstar@yahoo.com. For more updates, photos and videos, visit www.philstar.com/funfare or follow me on Instagram @therealrickylo.)