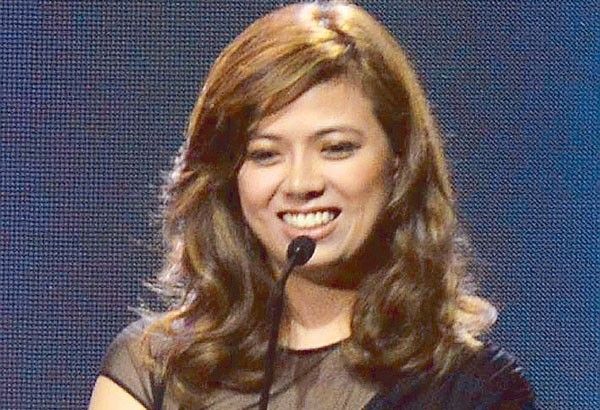 With Pista ng Pelikulang Pilipino on Aug. 16 to 22, Film Development Council of the Philippines (FDCP) chair Liza Diño-Seguerra is looking for genre films — action, comedy, fantasy and drama .
Photo by VER PAULINO
In cinema, as in life, some things are better than others.
There are big studio films with all the box-office stars that spell victory at the tills. Then, there are brave indie films with great storylines starring uhm, aspiring actors.
You expect big money from the former; lackluster box-office takes from the latter.
Film Development Council of the Philippines (FDCP) chair Liza Diño-Seguerra can't stand this inequality. She herself is a product of indies. Now that she has the power to do so, she can't just sit there and do nothing while indies suffer a first-day-last-day fate in theaters.
So when she came up with Pista ng Pelikulang Pilipino (PPP), a one-week (Aug. 16 to 22) event that shows only Filipino works in theaters nationwide, Liza had the welfare of indies in mind, among other things.
"Normally, vilified sila. Ang sama sama (ng tingin sa kanila). Natuwa sila (when I talked to them about the project). We see them as allies," says Liza.
Thus, PPP allows indies to stand shoulder-to-shoulder with mainstream films from big studios. The selection committee — so far composed of directors Joey Reyes and Erik Matti, scriptwriter Ricky Lee and film editor Manet Dayrit — will judge film entries based on originality, not on their box-office viability.
The box-office is no longer boss. The audience is.
So it doesn't matter whether you're a new indie filmmaker or a veteran producer of many mainstream films. What matters is you can offer a drama, a comedy, an action, a fantasy film the audience will love.
"The character of the festival is very clear," says Liza. "We're looking for genre films — action, comedy, fantasy, drama. We lack action films. We hope this will be the platform that will rediscover it."
Direk Joey adds that he's looking for fresh stories — those he has yet to see on TV. He wants films about and for Juan dela Cruz, not for the international audience. For him, globalization is secondary.
"You must know yourself first before you can be globalized. But the process of knowing yourself is an endless adventure," he explains.
Film is one of our best teachers when it comes to everything Pinoy. So Liza has decided to make PPP an audience-centric festival.
The FDCP chair thinks we've had so many filmmaker-centric indie filmfests. It's about time we bring films back to where they belong: The people. Hence, the name Pista ng Pelikulang Pilipino.
Filipino filmmakers who want to join may submit their DVDs or screeners on or before June 15 to FDCP (tel. nos. 256-9948, 256-9958 and 256-9908). The selection committee will choose 10 to 12 films that will be screened for a week (more if it earns a lot) in almost 800 theaters nationwide.
That's a lot, thanks to the National Cinema Association of the Philippines and SM Lifestyle Entertainment, FDCP's partners in the event that coincides with Buwan ng Wika in August.
Thanks to the theaters again, the chosen films will enjoy a much-needed marketing push.
All the cinemas will show their trailers as soon as the producers submit them. Information about the films will be posted in social media sites.
Instead of an awards night, Audience Choice awards will be given to the Top 3 moviegoers' favorites. Liza and her staff will come up with a scheme to tabulate audience response all over the country.
"We're for continuous audience development," she points out. "It doesn't have to be instant. Baby steps are fine."
(E-mail info@fdcp.ph or chairliza@fdcp.ph for more information about PPP.)