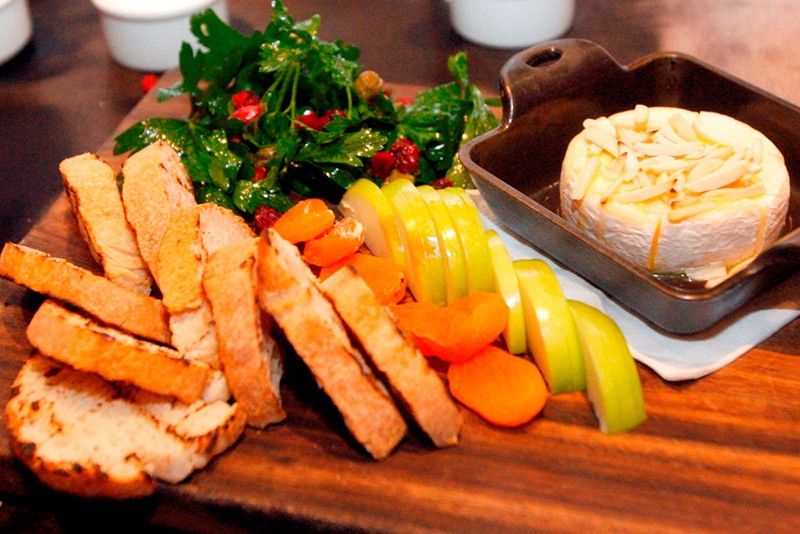 Chefs Grace Viado and Josh Boutwood collaborate for Village Tavern's fifth anniversary dishes
Photo release
LIST: 5 summer flavors to try
(philstar.com) - March 16, 2017 - 1:07pm
MANILA, Philippines — Want to go on a summer food trip? Check out what's hot in the local culinary scene.
Village Tavern 5th anniversary dishes
Two of today's most talented chefs, US-based Filipina chef Grace Viado, executive corporate chef of Village Tavern; and The Bistro Group corporate chef Josh Boutwood, recently collaborated to come up with new dishes for Village Tavern's fifth anniversary this April.
Village Tavern is a US-based restaurant franchise owned by the Bistro Group, whose top chef is a source of Filipino pride. Chef Grace grew up in Manila and graduated cum laude with a degree in Hotel and Restaurant Administration from the University of the Philippines in 1995.
Meanwhile, Chef Josh recently opened The Test Kitchen, a by-reservation-only restaurant which is his culinary playground, impressing gourmands with his highly-creative and amazingly sumptuous dishes made from scratch. On top of this, he is at the helm of The Bistro Group's 15 restaurant concepts.
Guests come to Village Tavern at the second floor of Bonifacio High Street Central for its flavorful and delectable fare, craft cocktails and stellar service.
Chef Grace describes Village Tavern as a perfect fit for the dynamic Philippine restaurant scene. "There are a lot of high caliber and talented chefs in the Philippines. The foodie scene continues to grow. In terms of notable changes, the taste profile has become really sophisticated. Filipinos love to eat and travel, so they're always open to trying new creations. I continue to see a lot of diversification when it comes to cuisine."
Included in the restaurant's anniversary line-up are Baked Brie (toasted almonds, French bread, sliced Granny Smith apples, dried fruit) and Southern Shrimp & Grits (bacon, mushrooms, green onions, stone ground grits with Gruyere cheese) by Chef Grace; Thyme Roasted Chicken with sweet corn & popcorn and Beef Barbecue (36-hour marinated hanging tender, topped with Village Tavern's signature relish) by Chef Josh.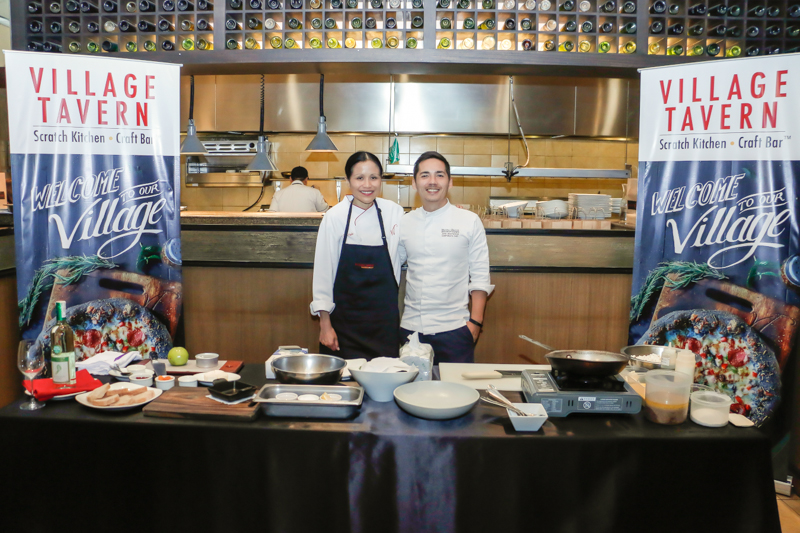 Chefs Grace Viado and Josh Boutwood Philstar.com/Efigenio Toledo IV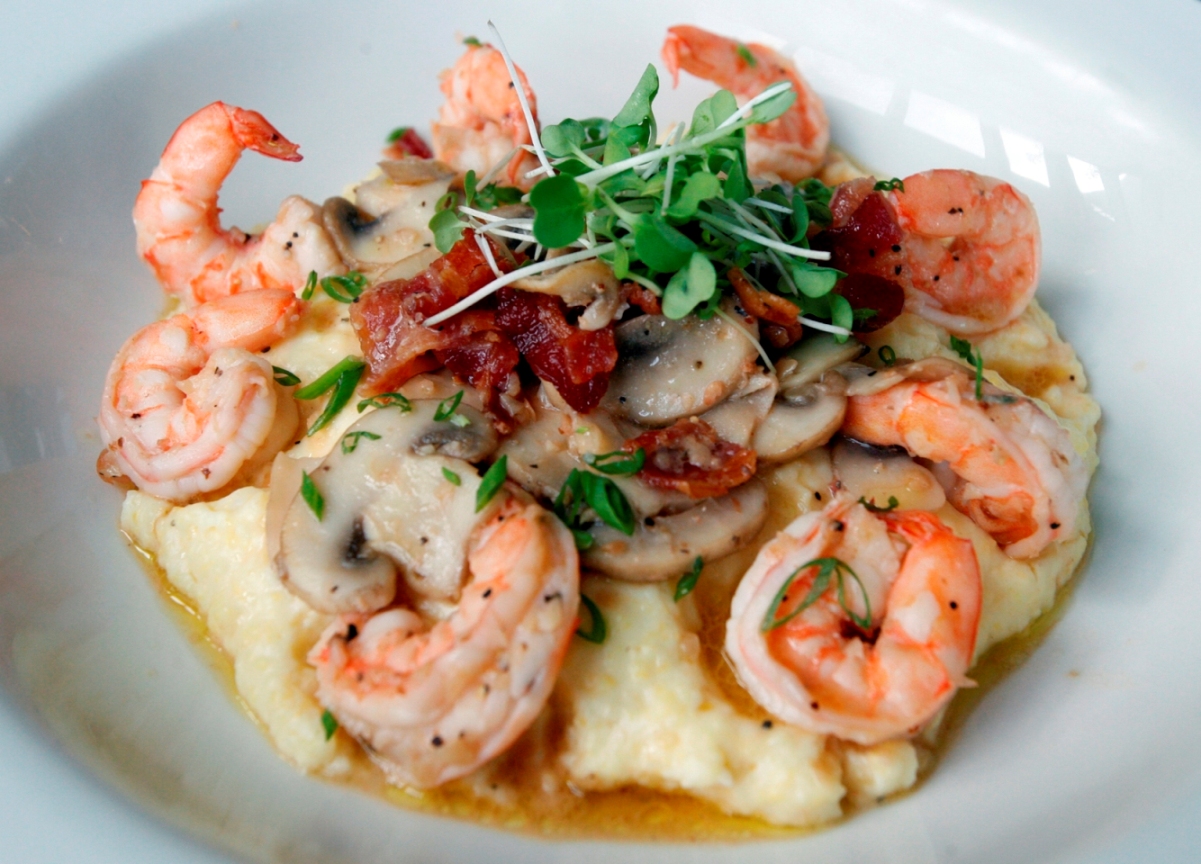 Southern shrimp and grits- bacon, mushrooms, green onions, stone ground grits with gruyere cheese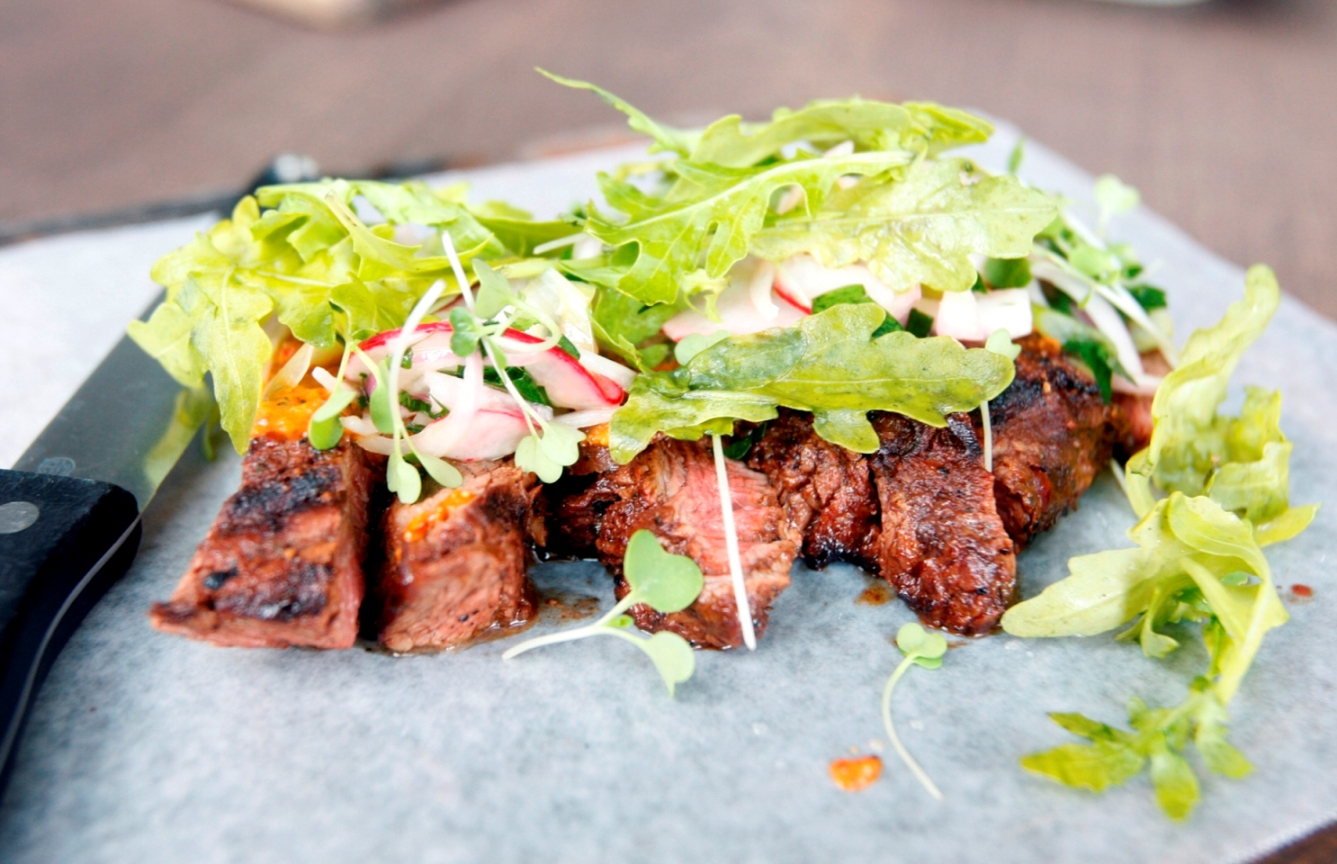 Roasted hanging tender, 36-hour marinated hanging tender, topped with Village Tavern's signature relish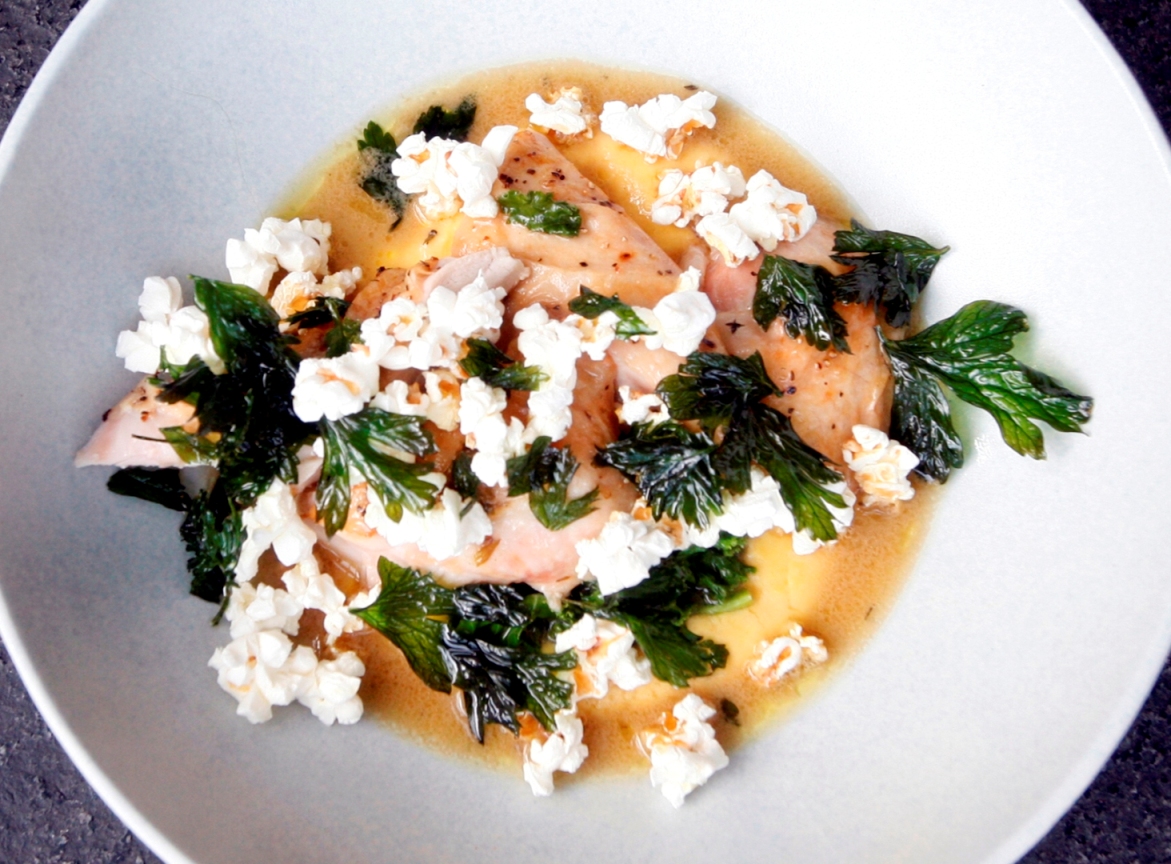 Thyme roasted chicken with sweet corn and popcorn
Salted Caramel Choco Sundae
After making us all tear up with their Valentine month commercials, fast food chain Jollibee soothes broken hearts with a sweet treat.
The new Salted Caramel Choco Sundae is a balance of salty and sweet. Decadent salted caramel is smothered onto the food chain's signature creamy vanilla ice cream and drizzled with chocolate syrup.
"Over the past months, the team has been working on something that brings together two sweet and delectable flavors to elevate your sundae experience," says Jollibee Philippines' Assistant Brand Manager for Complementary Products Shaun Si.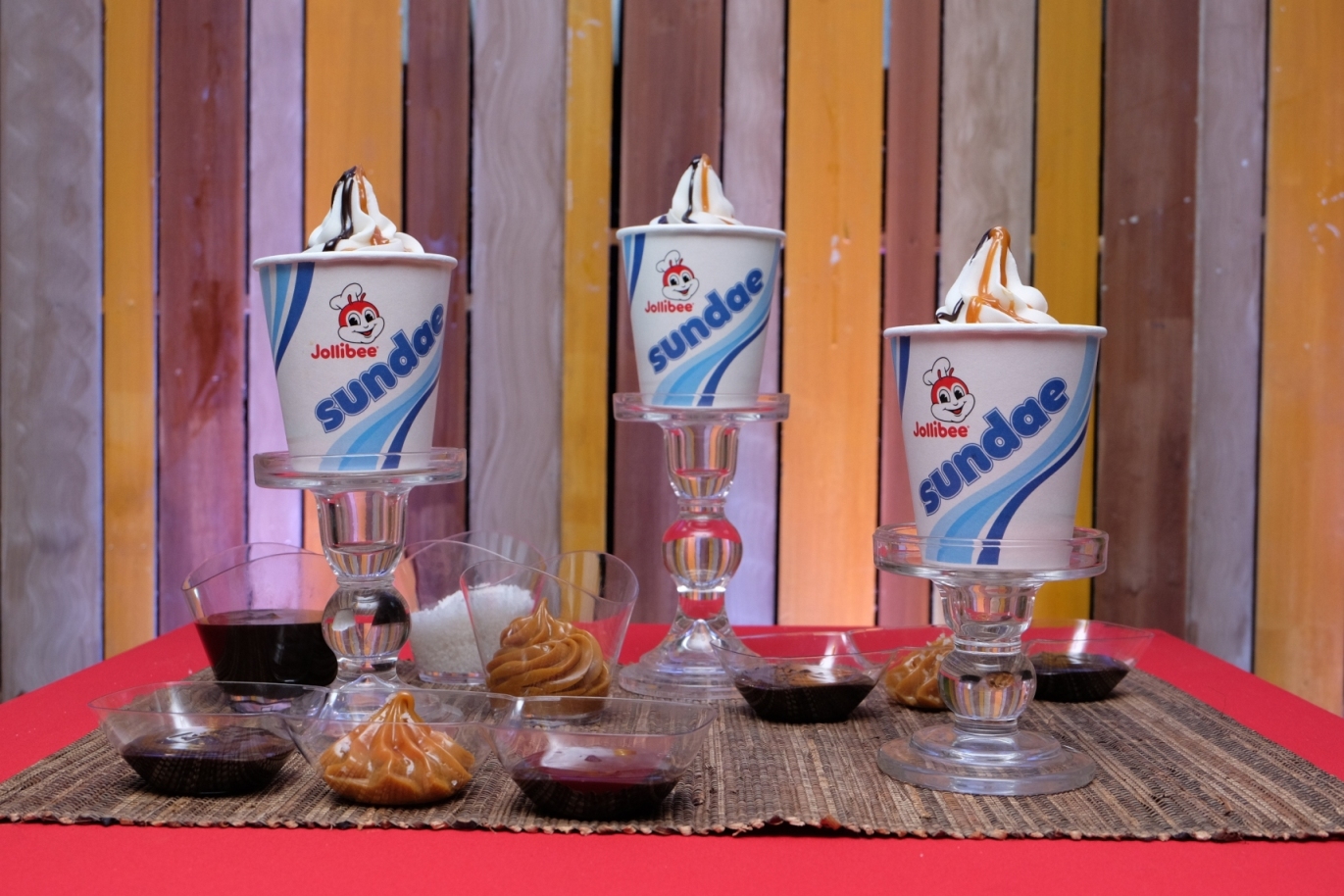 Aligue ramen
Months after opening its first branch on Manila's shores, Uma Uma Ramen has taken its monosodium glutamate-free dishes to Uptown Parade, Bonifacio Global City.
Backed by more than 60 years of ramen making experience, the restaurant has gained quite a following for their affordable yet high quality and innovative take on Japanese cuisine. The chain now has several branches across Asia specifically in Japan, Thailand, Singapore and the Philippines.
Launching simultaneously with the opening of this new Philippine branch is an exciting introduction of a localized ramen - Aligue (Crab) Dry Ramen, which offers a sweet and fresh taste of the sea.?
"It was in our plans to release a ramen inspired by local flavours. Aligue was one of the ingredients that caught our chef's (Chef Satoshi Nakamura) attention. He first did a ramen broth flavoured with aligue, which was pretty good but still did not convince him as a chef. He then experimented making it as a dry ramen—which turned out to be one of the best experiments that has come out of Uma Uma PH's kitchen," explained Russell Yu, Director of Iki Concepts Singapore.
Apart from this, their extended menu also includes savory spicy Tantanmen and fresh-from-the-grill Yakitori (available in beef, chicken thigh, tsukune (chicken balls), pork belly, cherry tomatoes, and shiitake mushroom). People who love the crunch of deep fried dishes will be happy to know that Uma Uma offers juicy pork belly, fresh scallops and crunchy prawn kushikatsu. The restaurant also offers an array of izakaya style dishes aimed at tickling taste-buds while being paired with drinks.
Restaurant classics include Mazesoba (a dry ramen created in Singapore for Uma Uma – it was such a hit the Japanese brought it back to Japan), Uma Uma Ramen, and crowd favorite Chasiu Don (barbecued pork).
Their delicious noodles are made according to a family recipe and complemented with a robust and aromatic Tonkotsu stock.
"Our broth is made from a rich mixture of pork bones, slow cooked to achieve the "umami" rich and robust flavor Uma Uma has come to be known for. We're also very proud of the fact our ramen is 100 percent MSG free, with natural flavors and proper cooking methods being adhered to in order to ensure our customers enjoy the very best that can be offered," said Yu.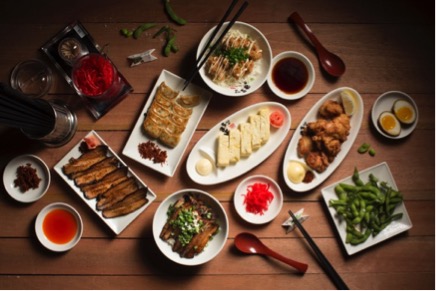 Wagyu burger
Starting March 20, Japanese-inspired diner Tokyo Tokyo will roll out its new Wagyu Cheeseburger , wagyu beef patty served with fresh lettuce, sliced cheese, special sauce, sandwiched in a soft, buttery brioche bun. The burger is said to use 100 percent locally raised, quarter pounder wagyu beef.
Wagyu is a term used for Japanese beef. It is a premium breed of Japanese cattle perfectly tinged with flavorly richness and juiciness, defining a dream burger patty.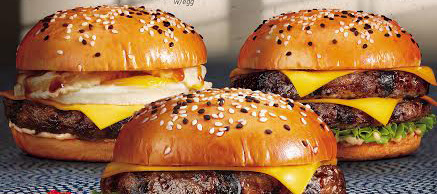 Tea-infused macarons
Luxury tea company TWG Tea celebrates World Macaron Day from March 15 to 18 with its signature tea-infused macarons, handcrafted with exceptional ingredients, where two sweet pieces of delicate meringue made with almond powder and egg whites meet a luxuriously smooth tea-infused ganache made by TWG Tea's patisserie chef.
The process begins in TWG Tea's patisserie laboratories each morning at the break of dawn to ensure that the almond cookies are always crisp with a chewy center. TWG Tea's signature tea leaves have been carefully infused into the macarons so it may carry the perfected taste of the luxury tea company in every bite. Each macaron has no artificial flavorings or preservatives.
The array of brightly shaded circular confections include flavors such as matcha, Napoleon tea, and caramel. To cater to the Asian palate, the sugar in these jewel-toned confections has been painstakingly reduced by a third, making TWG Tea macarons unique in the market.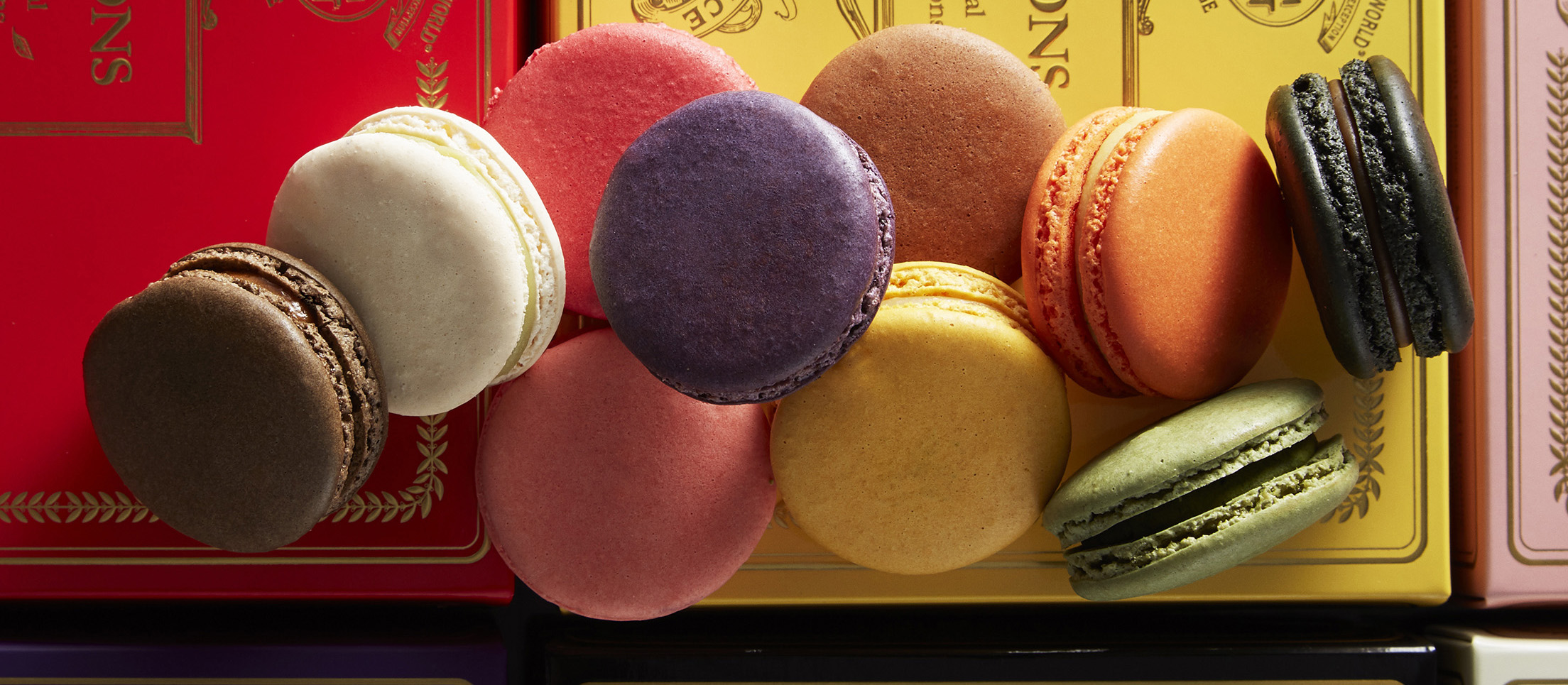 — Reports from Deni Rose M. Afinidad-Bernardo and Robbie Pangilinan