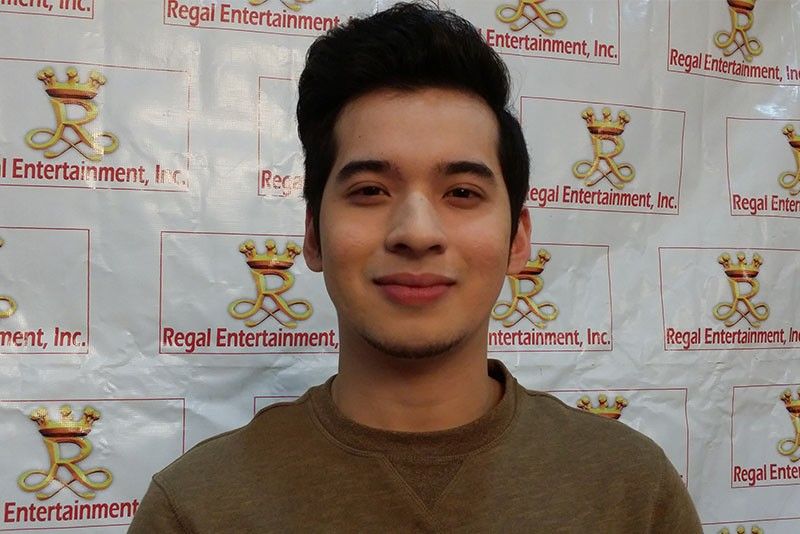 Christian Bables is on a roll after winning Best Supporting Actor in last year's MMFF.
Philstar.com/Maridol Ranoa-Bismark
Christian Bables: Supporting actor no more
(Philstar.com) - January 24, 2017 - 6:21pm
MANILA, Philippines — Many actors cast as the lead star's best friend do not make people sit up and notice the way Christian Bables did as Barbs, Trisha Echeverria's (Paolo Ballesteros) best friend in the Metro Manila Film Festival (MMFF) top grosser "Die Beautiful".
They never clinch lead roles in the movies and continue to languish in support roles. Not Christian.
Less than a month after the MMFF proclaimed him Best Supporting Actor, rival networks ABS-CBN and GMA 7 are dangling offers at Christian.
Yes, Christian has earned the tag "Pambansang Bes". But Regal Entertainment's Mother Lily Monteverde and daughter Roselle are elevating their prized find to lead star status.
They are using their well-oiled machinery to make Christian shine in the title role of an island boy who wants to save his family from poverty. The film will be helmed by award-winning director Chito Roño.
The dramatic film is a big leap for Christian, who languished as a small player for six years.
"I auditioned, but no one wanted to cast me. They said I wasn't popular; that I had no name," recalls Christian. "No one wanted to trust me."
He was on the verge of quitting showbiz, but his passion for acting made him stay. Christian loved the performing arts since he was in grade school. The passion extended to acting when he entered high school.
So, he decided to stick to acting while earning his Bachelor of Arts, major in Media Production degree.
Little did Christian know that his patience will be rewarded big time. Regal cast him as Kiray Celis' gay friend in last year's hit movie "I Love You to Death".
Months after, Christian was asked to audition for "Die Beautiful", but he failed to bag a role. Things changed, however, when the people behind the movie asked Christian to read the script out loud. Roselle, director Jun Lana, and co-producer Perci Intalan awarded Christian his breakthrough role, Barbs.
He never looked back since. Critics sat up and took notice. Netizens flooded social media with praises for Christian's performance. People who see him in malls started calling him Barbs, and asked for selfies with Christian.
Christian, however, refuses to let the tide of public adulation drown him.
"I'm happy. But's hard to let the praises overwhelm you," he muses. "All I want is to do my job well."
It helped that it took Christian years to pay his dues as an actor and earn the recognition he deserves. Christian learned humility and how to let God lead the way.
"I just pray for guidance," he admits.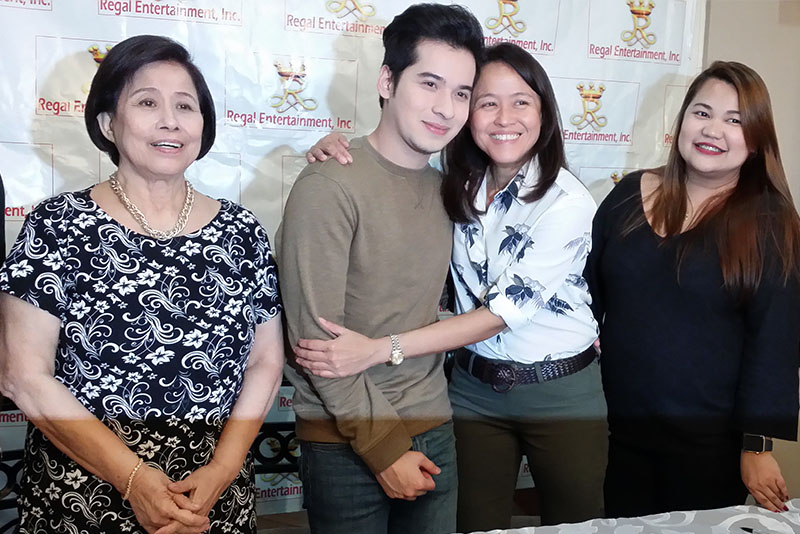 Christian Babbles signs a contract with Regal Films. Philstar.com/Maridol Ranoa-Bismark
His prayer is being answered. Christian and his managers – Jeffrey Ambrosio and Joanna Angeles – do not just jump at the tempting offers GMA and ABS are dangling at them. They are studying them carefully.
"I get lots of advice. But my heart will make the final decision," says Christian.
His heart tells Christian not to rest on his laurels, and succumb to the pressures of the box office.
"I should never stop learning after 'Die Beautiful'. I'm here because I'm happy doing what I'm doing. This is my passion."
It is this passion that made Christian shine as Barbs to the point where some people think he is a true-blooded gay. Christian is far from offended. He is even flattered people believe he likes men in real life.
"I get a different kind of satisfaction as an actor when I do my role right," he beams.
Doubts about his sexuality do not bother him because he knows who he is. Most of his past six girlfriends broke his heart by admitting they are seeing another man.
The artist in Christian is at work, even in love. He claims that he has offered "pure love" all the time.
In fact, he has entertained thoughts of settling down.
"My dad died of cardiac arrest when I was eight. So, I grew up without a father. Because of this, I started taking life seriously," he recalls.
So serious is he about finding happiness that Christian wanted to get married early if his career continued to go slow.
That plan is no more, now that his career is as bright as ever. Christian has replaced his dream of settling down with visions about "getting slapped on screen by Maricel Soriano" and playing a suicide bomber.
"I want to get opportunities that will complete me as an actor," he smiles.
Now, almost all of the forces in the universe – starting with Regal Films – is at work to make Christian's big dream come true.