Tips for Pinoys going to Bali
January 11, 2017 | 12:00am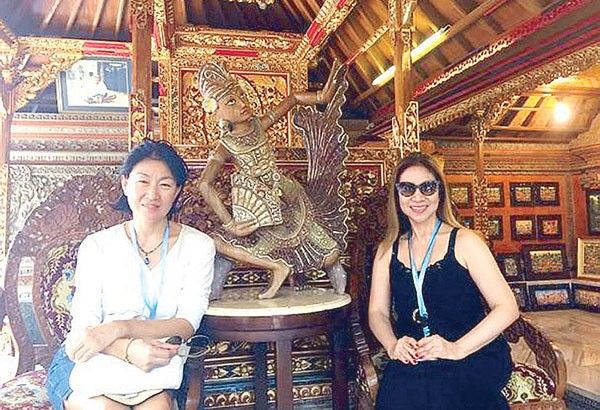 MANILA, Philippines – It was the film Eat, Pray, Love that catapulted Bali into Hollywood fame. In the 2010 movie based on the book of the same title, a broken-hearted Julia Roberts, in her journey to inner peace, indulged her gustatory senses in Italy, prayed with a guru in India and found true love in Bali. Here are some tips for Pinoys going to Bali:
1. Pre-flight preparations — Have your medical check-up and vaccinations; prepare your basic kit of medicines, sunscreen, mosquito repellant, wet wipes and hand sanitizer. For your daily attire, just think Boracay. Travel very light.
2. Booking flights — Book your direct flight through PAL. My husband and I have tried the red-eye flight via Kuala Lumpur and although the ticket is slightly cheaper, the consequent exhaustion and time wasted are not worth it. The months of April to September (dry season) are best for Bali travel.
3. Booking hotels — Together with booking your flight, make your hotel reservations early. If you are the artsy type, stay in Ubud. If you love clubbing, book a hotel in Kuta. If your purpose is to relax, and have peace and quiet, stay in the more luxurious Nusa Dua area.
4. Land transportation — Upon arrival in the airport, if your hotel does not carry a hotel transfer amenity, take the Blue Bird taxi by crossing the street. Airport taxis are much more expensive. Remember that whatever amount you save can buy Bali souvenirs for your loved ones left behind. As for going tours around Bali, contract a driver in advance specifically agreeing on the places where he has to bring you and the amount you have to pay.
5. Balinese spa — If you are into Balinese massage, book yourselves in hotels that are close to cheap but clean spas. Do your research. Don't ask your taxi driver because it will be more expensive because of his commission.
6. Dining — Avoid eating in hotels. There is no need to spend your money there. Instead, go out and explore. Look for a warung — a cheap Balinese restaurant with fresh food where real Balinese eat. Try the rendang, peanut sauce, suckling pig and roasted duck. (The Bebek Tepi Sawah and the Bebek Bengil in Ubud are the best duck and suckling pig restos for me.) Bali is famous for coffee — so coffee drinkers, have your fill.
7. Meditation — Unlike Julia Roberts who had to go to India to pray, I will advise our Filipina travelers to instead have some contemplative moments inside a Balinese temple. A deeply religious province, there are about 20,000 temples to choose from. After meditating in a temple, one could experience absolute serenity and would be ready to again face the punches of the real world.
8. Artworks, woodcarvings and ceramics — The art scene in Ubud (the cultural heart of Bali) is one of the most vibrant that I have seen in the whole world. If you need to purchase something authentic in Bali, make it a beautiful Balinese painting and woodcarving.
9. Music and dance — There are many music and art festivals to experience where a visitor can get lost in the Balinese musical heritage. Balinese dance, learned by every Balinese girl, can be as graceful and elegant as our very own Muslim dances in Mindanao.
10. For nature lovers — Nature is at its best in Bali. More important for an active and sporty Bataeña-Ilocana like me, it is for free. Climb mountains and volcanoes with breathtaking views from atop. Rent a bicycle and bike along trails leading to beautiful waterfalls, cliffs and lakes. Watch the lovely sunset at Uluwatu.
11. Nightlife — From among the many bars that dot the city, the best I have been to for cocktails is Potato Head. Here, you can lounge by an infinity pool while sipping your favorite cocktail. Next in line for a night of drinking is, of course, the Kudeta.
12. Shopping — Go to flea markets and bargain. Go to souvenir shops like Krishna and Windhu Sari that have low-priced souvenirs for your friends and relatives back home. Buy a batik for yourself at the Discovery Shopping Mall. For your Boracay-cum-Bali attire, Bali Brasco Factory Outlet is highly recommended.
13. The don'ts — Don't drink tap water. Don't go to the Monkey Forest! The monkeys tend to grab and destroy your personal stuff. Don't speak to people who accost you on the street. Don't ride with taxi drivers who do not flag down their meters. Balinese, being predominantly Hindus, are generally kind, honest, simple and good people. But just like any tourist attraction in the world, know that there will be scammers who are usually non-Balinese natives. Stay safe.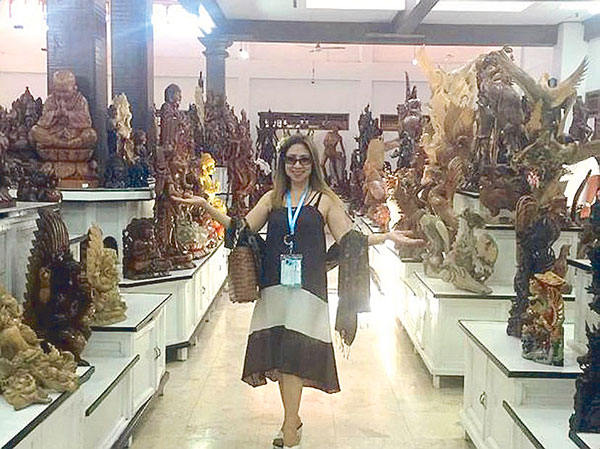 One of the many huge woodcarving museums in Ubud