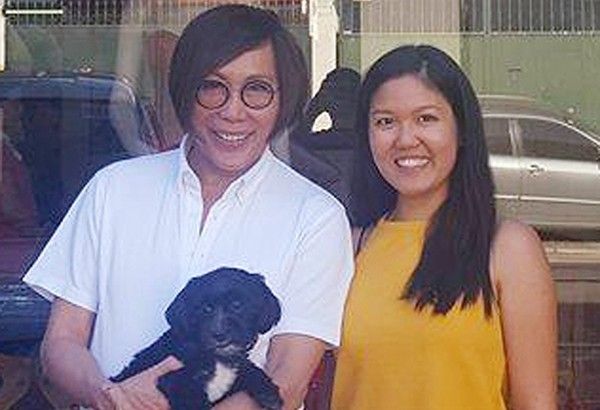 Fashion designer Renee Salud with client-bride Gwen Atienza Legaspi in front of his Balete Drive, New Manila shop
The extra 'E' in Renee Salud
MANILA, Philippines – Exactly how and when Renee Magtibay Salud added another E in his name is obliterated by the why: E stands for Eternal, as he has been in the profession of the three C's — couture, charisma and even cinema — for the longest time. This month, he turns diamond, and like the dazzling rock of ages, Renee is shining even brighter with time. And add the term of endearment "Mama" stuck to his name by the indefatigable Melanie Marquez, whom he launched into beauty queen hood despite her linguistic audacity, then Renee becomes the Eternal Mother of glam and glitz.
That he wields the magic wand which captured the crown for a long list of beauty queens like Dang Cecilio, Desiree Verdadero, Marina Benipayo, Chiqui Brosas, Bong Dimayacyac and Chat Silayan, to name only a few, is legend, but what should be more epic is his devotion to transform every bride that comes to his shop into a ravishing beauty. Like a true mother, he asks each starry-eyed girl what she wants and then complements this with his vision, capitalizing on the personality that comes with the physique of the client.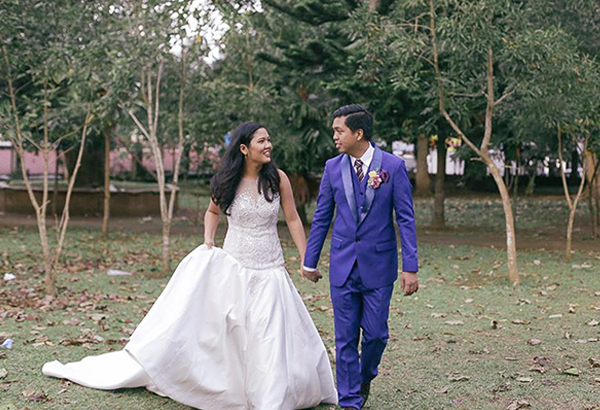 Nurse Gwen Atienza Legaspi, bride of a recent dreamy wedding in Tagaytay, shares her amazement at how professional Renee was from the time he sketched her gown via Skype, presented it for initial fitting in Dubai, where she is working, and then personally attended to her in his New Manila shop for the final touches.
"During the last fitting, he was not fully satisfied with the bead work, and requested his staff to add more crisscross beads. He assured me the gown will look great and it did!" gushed Gwen. The classic lines of Gwen's traje de boda was vintage Mama Renee, the elan which has made him an icon of endless fashion events showcasing his creations in the Philippines and abroad, besting for him the title of Ambassador of Philippine fashion.