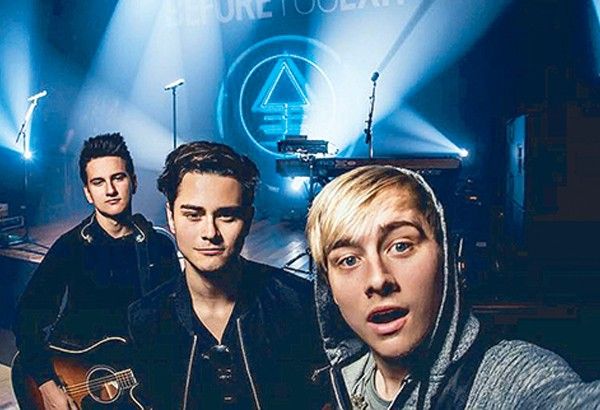 For this American band of brothers, the Philippines is 'like our home away from home'
2016 an inspiring, roller-coaster year for Before You Exit
MANILA, Philippines - If the young rock band of brothers from the US, Before You Exit, were to describe their 2016, they would call it a roller-coaster ride.
"(It's been an) interesting year, we've had ups and downs… like a rollercoaster," Connor, 23, the eldest of the McDonough brothers (including Riley, 21, and Toby, 18), told The STAR in a phone interview.
A highlight of the year was making the big move to California from their hometown in Florida where they formed Before You Exit back in 2007.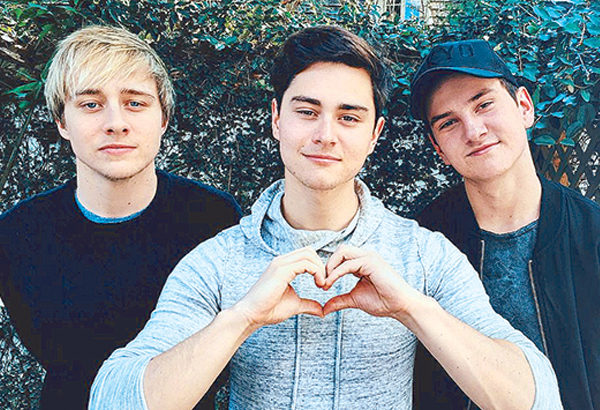 Before You Exit's McDonough brothers (from left) Connor, Riley and Toby will be back in Manila for a show on Feb. 24, 2017 at the Kia Theatre
"(In 2016) we've been out there," added Connor, referring to the sibling trio's tour in support of the release of its EP titled All The Lights, which debuted at No. 1 on iTunes Philippines.
The tour will head to Asia come 2017. To be mounted by MMI Live, the Manila show will happen on Feb. 24, starting 8 p.m., at the Kia Theatre. (Tickets are available via Ticketnet.com.ph.)
Before You Exit first performed in the Philippines via a mall show in 2013. The band has been in the country almost every year since then, the latest of which was for the #3LOGYinManila concert early this year. Small wonder, Before You Exit declares the Philippines "as one of our favorite places in the world. It's like our home away from home."
Thus, apart from the "touring back and forth," the rollercoaster year that is 2016 also "inspired tons of new songs," one of which is a tribute to The Voice finalist Christina Grimmie, who was shot dead by a gunman following a performance with Before You Exit in Orlando in June.
The touching song titled Clouds was released last Dec. 15 and spoke of the band's feelings and thoughts after the tragic incident.
In the band's official Twitter account, they wrote: "You will always be in our hearts… We love and miss you every day. Your legacy will never be forgotten."
Part of the lyrics read:
Please just tell me you're alright
Are you way up in the sky
Laughing, smiling, looking down
Saying "one day we'll meet in the clouds"
Up in the clouds
According to Connor, all of their songs come from different places and more importantly, from personal experiences. "I would say, they are drawn from real life and from the people we meet."
Before You Exit has written about a hundred songs in a year and a half, and to finally produce an EP out of the output and introduce it outside the US is an "accomplishment we're very proud of."
Connor stressed that while he is the eldest, the way they create songs is "very collaborative," with each trying to contribute his own ideas and musicality for diversity.
It can be both difficult and easy to be a band of brothers. "For the most part, things are really great. But like any band, we have hard times," Connor said, adding that "at the end of the day, we're forced to see each other and work through our differences because we're brothers."
Connor does the vocals, lead guitar, keyboard and drums; Riley, lead vocals and guitar; and Toby, vocals, guitar and piano.
Their songs are "positive" and about "pushing forward and not giving up even when it's already super hard."
That's what they're doing now. It goes without saying that young as they are, staying long and striking more success in the music business are already their #lifegoals.
And the advice they regularly receive from family and mentors would be the same advice they'd share with any aspiring artist: "Work hard and keep pushing forward. When things are tough and not inspiring, push forward. Make sure your values are in order. Make sure you're happy, you're content and give it your best shot always."