Kris Aquino defends son Bimby from bashers
January 17, 2015 | 10:54am
MANILA, Philippines- Kris Aquino spoke up against a follower bashing her son Bimby.
On Friday, Kris posted a video greeting of Bimby to Alex Gonzaga who is celebrating her birthday in Cebu.
On the comment section, @iamalvindajeros commented something in Bisaya, with the word "toyab," an inverted version of "bayot" which means "gay" in English.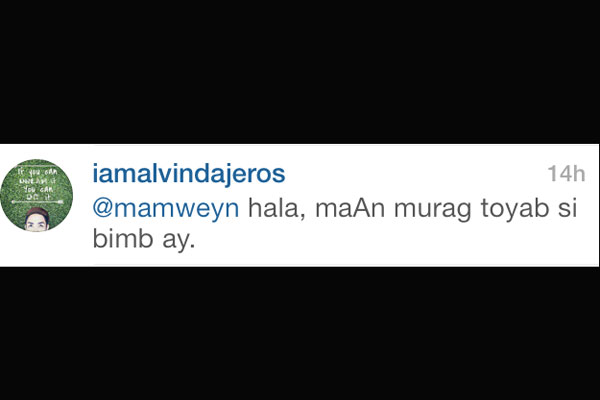 Kris was irked by the comment and replied, daring her follower to say his comment about her son in person.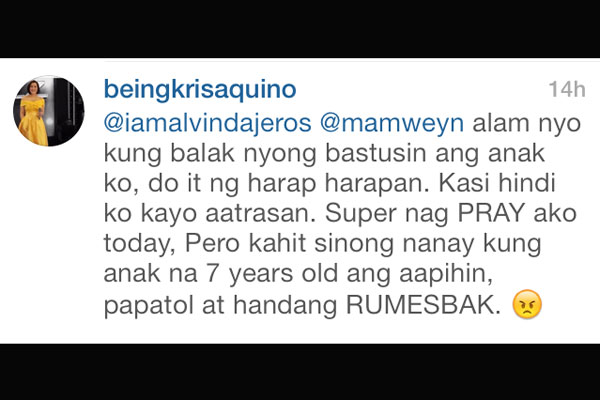 Some of Kris' followers tried to calm her down and told her to just ignore the negative comments. Yet she didn't back down and explained that she's just doing her job of protecting her son.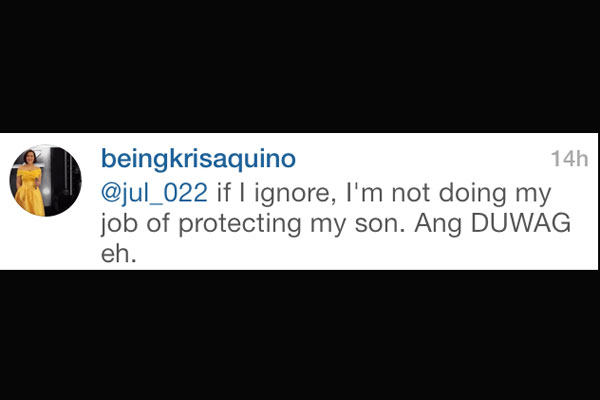 @iamalvindajeros then commented, apologizing to Kris about what he said minutes ago.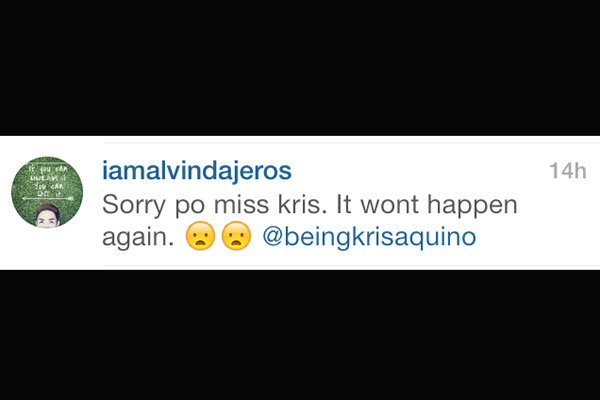 The Queen of All Media then accepted his apology and asked him not to "bully a seven-year-old."