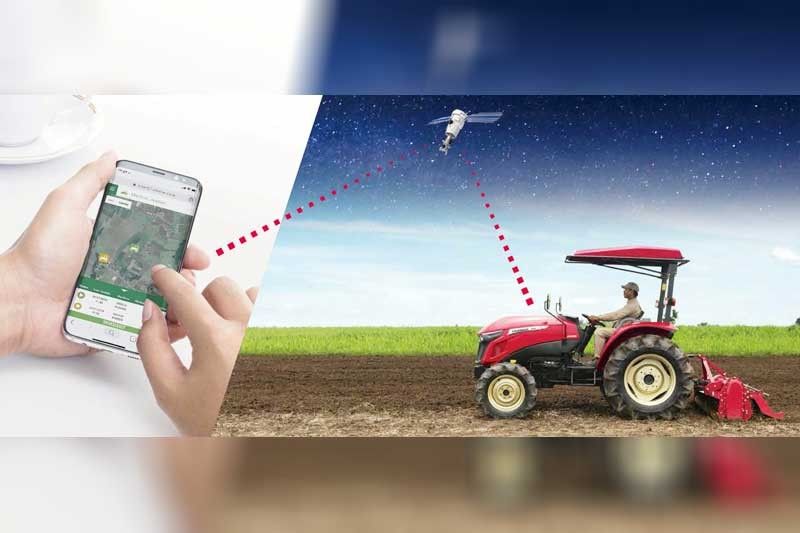 Yanmar earlier this week launched its new YM series of innovative tractors in Bangkok, Thailand. These include the YM 351A and YM357A.
Japan's Yanmar rolls out 21st century agri tractors
MANILA, Philippines — Japanese industrial equipment manufacturer Yanmar will expand its presence across Southeast Asia, including the Philippines, due to the abundance of rice planting.
Yanmar earlier this week launched its new YM series of innovative tractors in Bangkok, Thailand. These include the YM 351A and YM357A.
"YM is expected to form the backbone of Yanmar's tractor lineup in the region in the coming years," the company said.
Yanmar Agribusiness Corp. president Hiroaki Kitaoka said the launch of the new tractors is part of its Go Next mission, which aims to take agriculture to the next level.
"We are looking at the Philippines, Myanmmar, Vietnam, Malaysia, Cambodia and Bangladesh," he said.
For the Philippines, Kitaoka said Yanmar would release the new product through its dealer Adamco.
The company's expansion plans for Southeast Asia is in line with its goal of raising international sales contribution to 50 percent by 2023.
At present, international sales account for 28 percent of the company's total sales.
"The YM tractor was created with the purpose of raising the income level of the region's farmers," Kitaoka said.
Kitaoka said "YM is powered by a Yanmar-made powerful, durable and fuel-efficient diesel engine, which
allows owners and operators to keep track of the location, performance and working condition of the tractor."
The new tractors feature an advanced geolocation function. This can be accessed through its SmartAssist-Remote, which allows the operator to see exactly where the equipment is.
The geolocation function can also issue warnings when the machinery is operating outside the preset parameters or if the equipment moves beyond the designated boundaries.
This results in reduced downtime, which can lead to greater earnings for the farmers.
Other special features of the YM tractors are the monoplunger fuel injection pump, which atomizes fuel at high pressure and the unique combustion chamber shape for improved combustion.
Yanmar said a lot of farmers in Southeast Asia cultivate both rice in wet paddles and a range of dry field crops, from corn to sugar cane.
However, the fields are often tilled by contractors who demand highly efficient lightweight and reliable 50-60 horsepower (hp) tractors, to lower costs and maximize their income.
Yanmar said the new tractors, which offer outputs of 51 hp and 57 hp, could work on both rice paddies and dry fields, and could haul loads.
Established in Osaka, Japan in 1912, Yanmar was the first to succeed in making a compact diesel engine of a practical size in 1933.