EDITORYAL - COVID-19 sa mga prisohan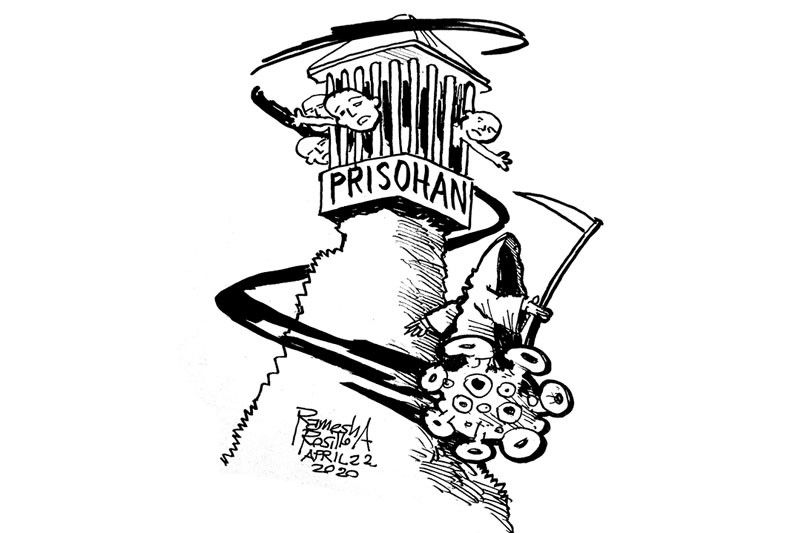 Seryuso kaayo nga hulga kining pagsulod na sa coronavirus (COVID-19) sa mga prisohan nga karon nagsinardinas na sa kadaghan ang mga piniriso.
Ang maong sakit dali kaayo makatakod pinaagi sa pinisik sa laway, pag-ubo ug pagpangatsi sa tawong positibo niini.
Ang nakapalisud pa gyud niini, kadtong mga carrier na sa virus apan walay sintomas nga gipamati sama sa hilanat, sip-on, ubo, ug panakit sa tutunlan nga gitawag og asymptomatic dili dayon mahibaw-an kun di sila mapaubos sa COVID-19 test.
Kun sa mga komunidad gani nga luag ra kaayo ang lugar nagtinakdanay gani sa maong sakit, samot na sa mga selda nga nagdasok tungod sa kadaghan.
Mao sab kini ang rason nganong dunay mga panawagan karon nga pabuhian ang mga senior citizens ug mga masakitong inmates nga hapit nang matapos ang sentensya.
Kinahanglang mangita og pamaagi ang Bureau of Jail Management and Penology, Bureau of Corrections ug ang mga LGU-operated detention cells nga mapugngan kining pagkatap sa virus sud sa ilang pasilidad. Apan unsaon man kun wala na silay mga bag-ong buildings nga natukod aron kabalhinan sa ilang mga priso?
Sa Cebu City Jail lang daan, ang prisohan nga gidesinyo para sa 1600 ka inmates anaa na karoy kapin 6 mil ka priso.
Dunay usa ka building niini nga bag-ohay lang nahuman nga makapasulod og 550 ka inmates, apan bisan pa niini kuwangon gihapon tungod sa kadaghan ug hayan mapun-an pa kini sa mosunod pang mga adlaw tungod sa mga bag-ong mabilanggo.
Kay nahitabo naman nga dunay nagpositibo wan a silay laing mahimo kondili ang pagbalhin sa tanang uwahing nakauban sa mga inmates nga nasakit og COVID-19 ngadto sa bag-ong prisohan.
Pinaagi niini dili mag-panic ang mga priso ug dili sab mameligro ang tanan. Maayo sab kining ilang gipatumang "Dunol" nga diin bawal ang dalaw ug adto lang dawaton sa jail personnel layo sa pasilidad ang ilang mga gipadala para sa mga inmates.