EDITORIAL - Ending 2021 thankful
December 31, 2021 | 12:00am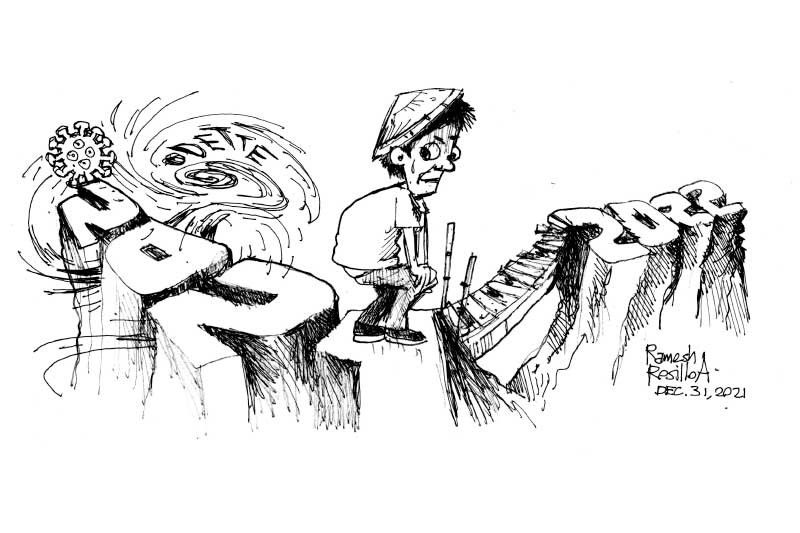 No doubt those of us in Cebu City and Cebu Province saw the year 2021 ending differently. COVID-19 cases were dwindling, economic activities were picking up, and things --including vehicular traffic-- looked like they were slowly going back to normal.
By all accounts it indeed looked like we were on track to celebrate a wonderful Christmas in 2021 after a year in lockdown and being away from loved ones in 2020.
Then super typhoon Odette came knocking. Rather, maybe it would be more appropriate to say blowing down, ripping apart, uprooting, destroying, and devastating.
While many of us were prepared for the winds and rains because it was not the first time a super typhoon hit us heading into Christmas, it was the time it took to recover from the damage wrought by the storm that surprised us.
Many had to spend Christmas Day in the dark, sweltering in the heat, with no running water, cut off from loved ones. Even until now some of us still have no power, water, or phone service.
But if there is a will there is a way. People found a way to haul water to their kitchens and bathrooms, to light up their homes, to talk to loved ones, and to put food on their table.
Even as they grumbled about the heat, the long lines in water refilling stations, gas stations, and grocery stores no doubt they felt some level of gratitude that they still had a roof over their head, homes to go back to, food to eat, a vehicle to drive, and loved ones to talk to.
And so because we are still alive, because we will live to see another new year, we are thankful too.
The FREEMAN is also thankful for something else. The fact that you are reading this editorial means you are still one of our readers. The fact that you went out of your way to buy a copy of our newspaper, or just to check our online edition anyway, means a lot to us.
As we end 2021 we would like to thank not just our readers but also our distributors, advertisers, and other partners for sticking with us for another year. We would forward to being your fair and fearless newspaper again in 2022.