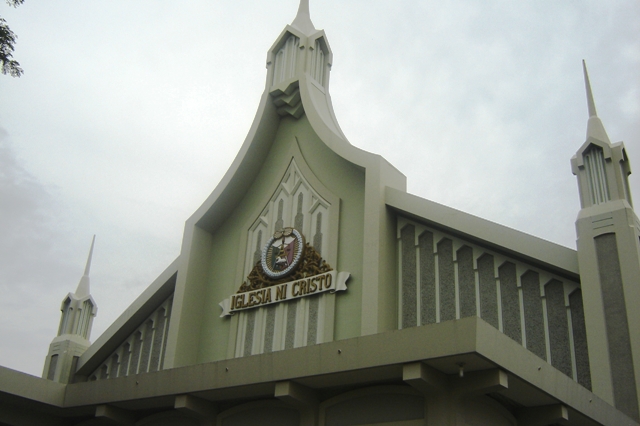 The expansion of the Iglesia ni Cristo (INC) continues in the United States with the acquisition of a second town: the long-abandoned Johnsonville in Connecticut, reportedly for $1.85 million. BY-NC-ND/Analie Astorga-Motilla
Terror network of Islamic extremism
The Marawi siege which is now on the second month of sporadic firefight between the government forces and the militant Maute group is a test case of Islamic extremism in the country. A long-drawn battle will only put the Duterte government in a disadvantageous position and the militants may draw support from international terrorist groups. It is now evident that the Maute group has links with the Islamic State of Iraq and Syria or ISIS.
ISIS is a terrorist group that follows an extremist interpretation of Islam, promotes religious violence and regards Muslims who do not agree with its interpretation as infidels. It represents the restoration of caliphate, an Islamic state led by a group of religious leaders under a supreme leader called the caliph who is believed to be the successor of the prophet Muhammad.
According to military sources, Islamic militants from Southeast Asia are lured to go to southern Philippines to join the jihad and be part of wilayat, an authoritative rule based on religion. People who are lured into violent extremism are driven by their perceived discrimination, poverty, radicalization, and marginalization.
There are four terrorist groups operating in southern Philippines, namely: Bangsamoro Islamic Freedom Fighters (BIFF), Abu Sayyap Group (ASG), Maute Group, and Ansar al-Khalifa Philippines (AKP). The BIFF operates in Maguindanao with an estimated 400 members and has the capability to harass military and police detachments in North Cotabato. The Radullan Sahiron-led ASG operates in Basilan and Sulu where it is responsible for kidnap-for-ransom activities. The Maute group is responsible for the Marawi siege where 379 members have already been killed and 451 high-powered firearms recovered. The Asar al-Khalifah Philippines has close links with the Maute group and responsible for the Davao City bombing and the foiled US Embassy bombing.
However, the ASG-Maute group coalition poses immediate threat to national security compared to other terror groups. It can be recalled that the military operation to get ASG leader, Isnilon Hapilon, was the spark that triggered the Marawi siege.
Rene F. Antiga
Cebu