Cordova launches no plastic, no styrofoam days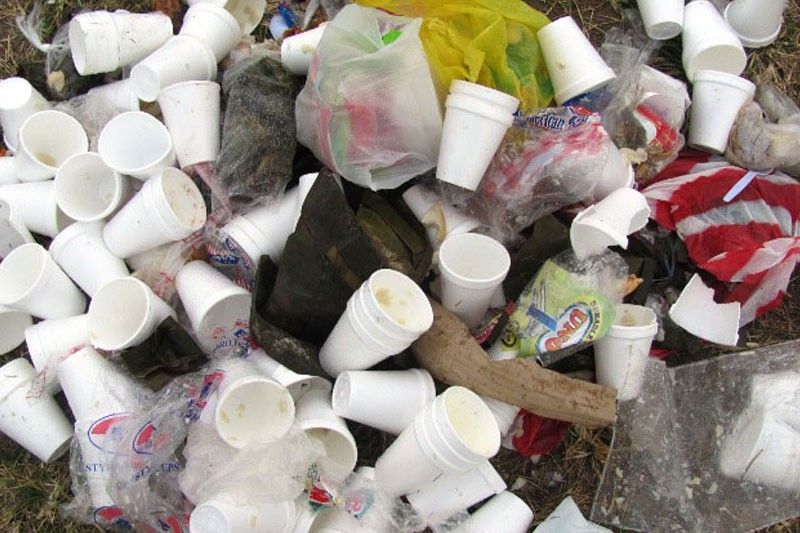 CEBU, Philippines — The Municipality of Cordova has officially launched yesterday the ban of single use plastic/styrofoam in the town every Wednesday and Saturday beginning March 15, 2023.
Cordova Mayor Cesar Suan said during the launching this is an unpopular decision and inconvenience on the part of the consumers.
"But we have to do it for the love of Cordova and the environment," the mayor said.
Suan said change should happen now for the sake of the future generation but the mayor said students and the young generation must be taught not to use plastic/styrofoam all days of the week not just Wednesdays and Saturdays.
Manuel Nuñez, head of the Solid Waste Management Office, said that based on the data of Department of Environment and Natural Resources-Environment Management Bureau that as of October 2022, the Philippines is the third largest contributor of marine plastic pollution wherein it generated 27 million tons of plastic per year and is projected to increase to 91 million by 2025.
"Mao na nga through our ordinance, this is our contribution in order to lessen the number of plastics generated per year," Nuñez said.
Nuñez added that under the rice incentive scheme, for every 100 gram of plastic/styrofoam collected this is equivalent to one kilo of rice but per household is only limited to get an incentive of up to ten kilos per month.
"Adto mo sa among opisina aron ipatimbang na inyong plastic or styrofoam then hatagan mo namo og coupon unya adto ninyo kuhaon ang bugas sa Office of the Mayor," Nuñez added.
This mechanism will be implemented to efficiently dispose of plastic waste and prevent them from being littered elsewhere.
Suan, in the six-page Implementing Rules and Regulations that he approved on February 14, 2023, said that these rules shall apply to all persons, natural or juridical, who live and sojourn within the town, including the owners, partners, and corporations who are operating department stores, hotels, restaurants, stalls in the public/private markets, canteens, convenience stores, sari-sari stores, and other similar establishments.
The IRR also states that during the no plastic days, all persons who are engaged in the business of selling grocery products, food products, dry or wet goods, feeds, appliances and other commodities shall use alternative packaging made of papers, rattan, net bags, any re-usable packaging/baskets or other biodegradable packaging.
However, the use of plastic drinking straws is absolutely prohibited in all stores, restaurants, and other business establishments within the municipality.
The penalty for violators ranges from P500 to P2,500 per violation as well as permanent revocation of business permit and no lifting of indefinite closure of business until violator-establishment will pay the corresponding fines. (FREEMAN)