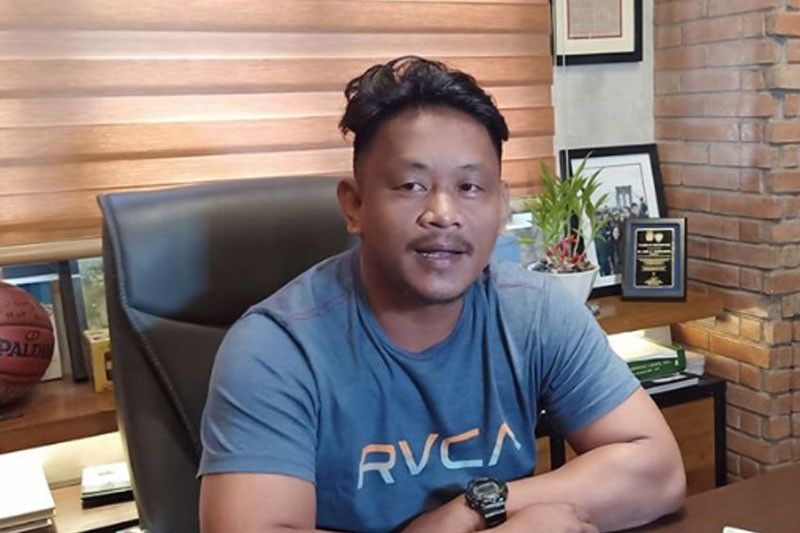 Days after a video allegedly showing him wiping saliva-laced face paints during the Sinulog, Jayson John Tapales surfaces and issues public apology. He is not off the hook, though, as his "victims" are determined to press charges against him.
Courtesy of Jonah John Rodriguez facebook account
'Saliva guy': To those I smeared, I'm sorry
CEBU, Philippines — The man in the viral video accused of spreading paint mixed with saliva during the Sinulog Grand Parade on Sunday has come out and made his public apology.
"Sa akong napahiran, kinasingkasing nako sa kadtong duha na mapasaylo ko nila (To those I smeared, from the bottom of my heart, I hope they can forgive me)," said Jayson John Tapales.
After the Sinulog, a video of man spitting saliva onto his palm with face paint and wiping them on the faces of revelers who were passing by on Mango Avenue went viral on social media.
The Danao City government identified the man as Jayson John Tapales, and the latter appeared before the office of Cebu City Councilor Joel Garganera.
Tapales said he received a letter from the Danao government on Monday, requesting for his presence to answer the questions regarding the incident.
Tapales said he does not know the uploader of the said video.
"Ang City Government sa Danao, pagkahitabo niabot man ni sa social media, pagkahibalo nila na taga-Danao ila gyud gi-locate and wala sila nag tolerate, they coordinated with our office and ila gyud gipaanhi diri," said Garganera.
Garganera said that two complainants who are from Barangay Talamban, Cebu City went to his office on January 21, with their lawyers and said that they will be filing a case against Tapales.
"Gawas sa nihimo siya og public apology, andam sab siya nga modawat og unsa man ang mga lakang sa mga agrabiyado na party, kadto duha kabuok na gipahiran and at the same time ang City Government sab," said Garganera.
"So asking for forgiveness is one, being remorseful is one, but to be accountable for your actions and face the consequence of the action is another thing," he added.
Councilor Edmund Lao, chairman of committee on complaints and investigation, said that upon knowing the incident, they immediately helped in locating Tapales to resolve the incident.
"The City of Danao dili mi mo-tolerate og ing-ani nga incident," said Lao.
Danao and the Cebu City Legal Office are coordinating on what cases are to file against Tapales. JMD (FREEMAN)