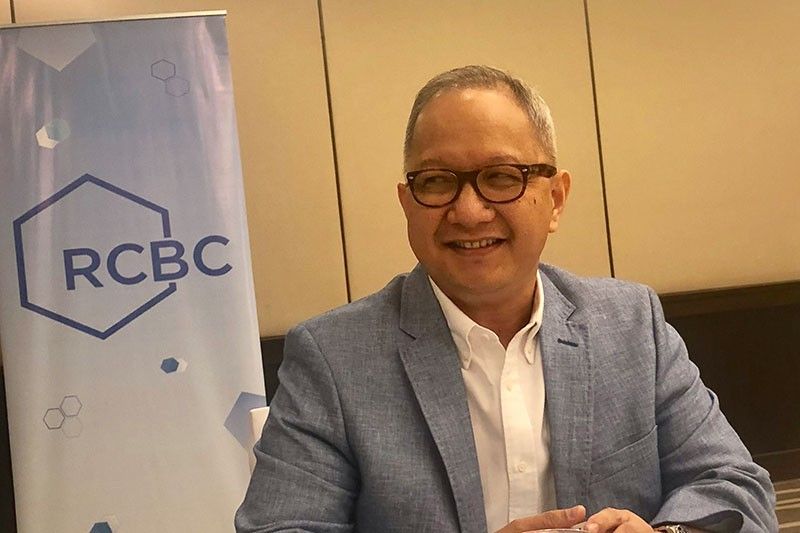 RCBC president Eugene S. Acevedo said the move to make basic banking transactions available in neighborhood stores is part of the bank's ambitious plan to enable at least 65 million Filipinos to have bank accounts.
Ehda M. Dagooc
Basic banking transactions soon in the suking tindahan
CEBU, Philippines — Basic banking transaction will soon be made available in neighborhood stores or the sari-sari stores.
This is the announcement made by newly appointed Rizal Commercial Banking Corporation (RCBC) president Eugene S. Acevedo, in a bid to provide banking access to majority of the Filipinos.
Acevedo, the first Cebuano banker to head the Yuchengco-led bank, said the move is part of the bank's ambitious plan to be the front-liner in enabling at least 65 million Filipinos to have bank accounts.
A technology advocate, who earned his BS Physics degree at the University of San Carlos (USC), Acevedo vowed to lead the bank's digital transformation, among which is to introduce banking services to the grassroots.
Through working with Sari-Sari Store Association in the Philippines, Local Government Units (LGUs), Cooperatives, banking transactions such as withdrawal, deposit, loans and remittance can be availed in the neighborhood stores or community-based outlets, or what he described as "agency banking" platform.
"Banking [nowadays] does not have to be brick-and-mortar," he said adding that with this product, one doesn't have to go to a physical branch to transact basic banking services. Aside from online banking, agency banking is also seen to gain traction in the short term.
RCBC is branding this product "Diskartech", which was officially launched Friday last week.
This will also complement the online banking platform of the bank, alongside the series of digital transformation that shall be undertaken under Acevedo's helm.
At present, RCBC has 507 national branches, 23 of which are located in Cebu.
According to Acevedo, the bank aims to maintain its branch network size, but move some branches to areas where RCBC does not have physical presence yet.
After its alleged involvement in the US$81 million cyberheist in 2016, the bank's ranking fell from among the top five biggest commercial banks in the Philippines.
"Our big goal is to go back to being number 5 in terms of resources and profitability," he said in a press conference held at Seda Ayala Center Cebu.
After the Bangladesh bank robbery issue "we had to do our housekeeping," Acevedo explained.
The Cebuano technology wiz, who completed the Blockchain and Artificial Intelligence programs of MIT, the Oxford Fintech Programme, and the Berkeley Digital Transformation Course, among other impressive credentials in the banking and finance expertise, has started to draw RCBC's roadmap for growth with clearly defined tasks focused primarily on improving revenue and profitability. This include, among others, a renewed focus on its retail and SME business while implementing key organizational changes, redefining goals and rationalizing processes.
At present, the bank including its several subsidiaries has an approximate customer-based of two million customer-based. (FREEMAN)