Orcollo, three compatriots make KO play
September 18, 2021 | 12:00am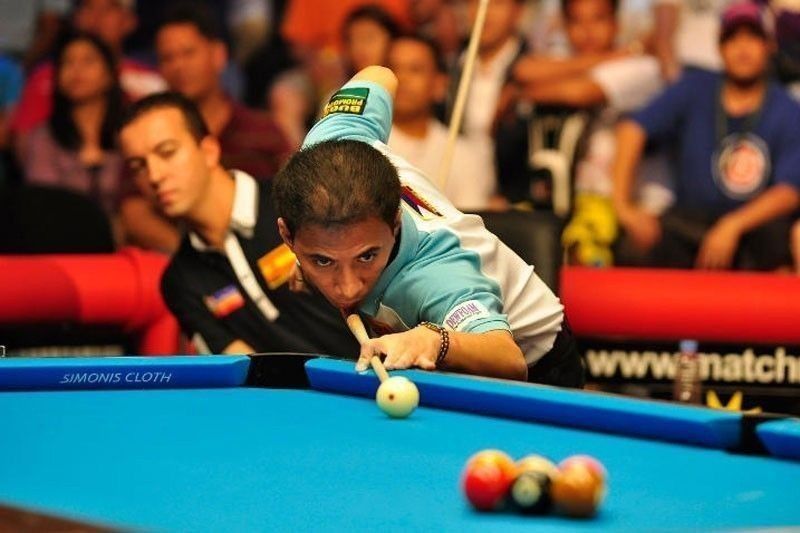 MANILA, Philippines — Unbeaten Dennis Orcollo and Johann Chua led the march of four Pinoy cue masters to the Last-16 of the US Open Pool Championship Thursday at the Hannah's Resort in Atlantic City, New Jersey.
Sustaining their charge since Day 1, Orcollo and Chua hurdled their respective foes in the winners' qualification phase – Hungarian Oliver Szolnoki (11-6) and Polish Mieszko Fortunski (11-7) – to progress to the knockout rounds.
Carlo Biado and Rodrigo Geronimo came out of the losers' side to advance.
Biado hacked out victories over Swiss Daniel Schneider (11-3) and compatriot Jeff de Luna (11-6) in Rounds 6 and 7 then sealed his advance with an 11-8 verdict over 2017 winner Jayson Shaw of Scotland in the losers' qualification round.
Geronimo bowed to Austrian Max Lechner in the winners' qualification stage, 2-11, but returned to contention with an 11-6 triumph over Dutch Neils Feijn in the losers' qualification. Feijn earlier gave Pinoy Roland Garcia the boot, 11-8.
Orcollo will gun for a quarterfinal seat against Austrian Mario He, Chua against Canadian John Morra, Biado against Spaniard David Alcaide, and Geronimo against Estonian Denis Grabe.