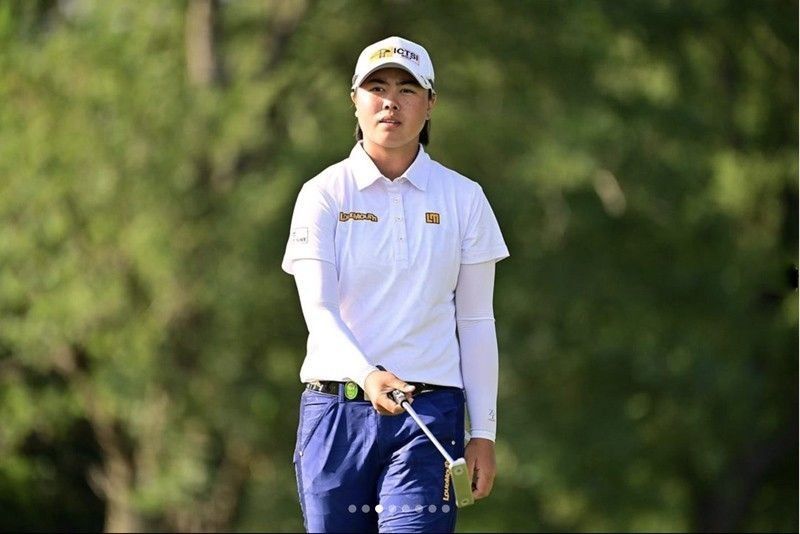 Yuka Saso
https://www.lpga.or.jp/news/info
MANILA, Philippines — Fil-Japanese golfer Yuka Saso will wait until June 29 to officially claim her ticket to the Tokyo Olympics but there's no doubt she's in line to play at the Kasumigaseki Country Club in Saitama where the women's event involving 60 players is scheduled on Aug. 4-7. At the moment, Saso is ranked No. 22 in the world and Bianca Pagdangan No. 42 so it's likely the Philippines will be represented by two parbusters in the coming Olympics.
Under Olympic eligibility rules, the top 15 golfers in the world rankings are automatically qualified for Tokyo but each country is limited to four players. After listing the 15, the next 45 will come from the highest-ranked players from countries without at least two qualifiers. If the current standings are the gauge, South Korea will qualify four golfers in the women's division and the US and Japan, three each. Countries with two qualifiers will be the Philippines, Canada, Australia, Spain, Thailand, Germany, China, UK, Sweden, Mexico, France, South Africa, Denmark, Ireland, Chinese Taipei, Norway, Finland and Italy. The cut-off on June 29 will determine the final list of 60.
Saso, 19, is now competing at the Daikin Orchid at the Ryukyu Golf Club in Okinawa, the kick-off tournament of this year's Japan Ladies Pro Golf Association (JLPGA) tour. She was the JLPGA's top money earner as a rookie among 144 golfers last season, pocketing 93.891 million yen or over P42 million. Saso was No. 1 in birdie average with 3.91 on a total of 176 over 45 rounds in 14 events, No. 1 in parbreakers with 22.47 and co-No. 1 with six eagles. She was No. 2 in scoring average with 70.1750. Saso made her pro debut, placing fifth at the Earth Mondahmin Cup in Chiba last June then two weeks later, won her first title at the NEC Karuizawa 72 in Nagano. After another two weeks, she claimed her second crown at the Notori Trophy in Hokkaido. Last November, Saso was runner-up at the Toto Classic in Ibaraki. In 14 events, she missed qualifying only twice and had eight top 10 finishes. Last December, she played at the US Women's Open in Houston and led through nine holes in the first round before winding up tied for 13th with six others to earn about P4.6 million.
Philippine Golf Tour manager Luigi Tabuena said playing in Japan will be an advantage for Saso whose father Masakazu is Japanese. She was born in San Ildefonso, Bulacan then moved to Japan when she was four and returned to the Philippines at nine to do home schooling while focusing on playing golf. Since the pandemic broke out, she's been based in Japan. "Yuka's used to the weather in Japan and the speed of the greens," said Tabuena. "She's comfortable playing there."
GAB chairman Baham Mitra called Saso a trailblazer in Philippine golf. "She made history by becoming the first-ever golfer from the Philippines to win gold medals in both the women's individual and team event at the 2018 Asian Games," he said. "We're confident she's ranked high enough to represent our country on a bigger stage. Being able to adapt to the environment and culture in Japan is an advantage but being in good form, playing and competing the right way are also equally important. All these, along with her positive attitude and increased motivation, will surely bring her a podium finish at the Olympics."