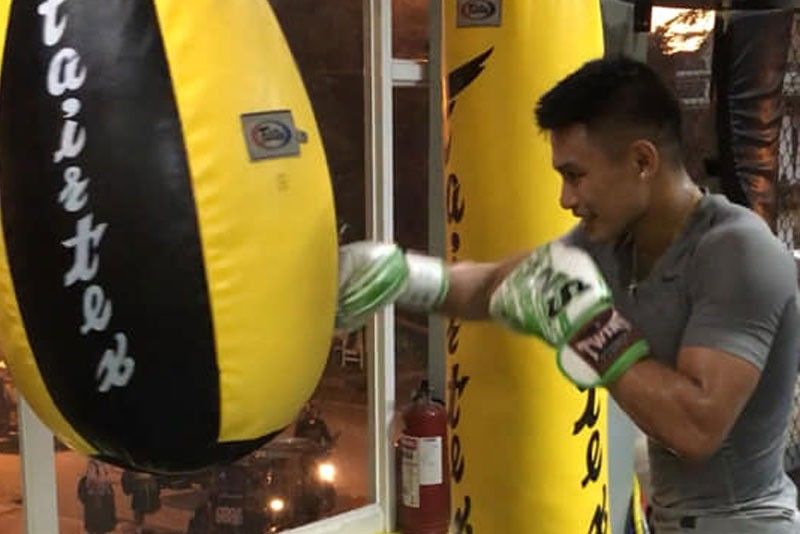 ABAP sent seven male and three female fighters to represent the country in the competition which was inaugurated in Bangkok in 1963.
Ian Clark Bautista FB Page
3 Philippine pugs assured of medals
MANILA, Philippines — At least three Philippine fighters are guaranteed a bronze medal at the 36-nation 30th Asian Boxing Confederation (ASBC) Championships with bantamweight Ian Clark Bautista, lightheavyweight John Marvin and lightflyweight Josie Gabuco booking tickets to the semifinals at the Huamark Indoor Stadium in Bangkok tomorrow.
Two more ABAP boxers are still in contention. Welterweight Joel Bacho and bantamweight Nice Zzaa Petecio were scheduled to fight yesterday and results were not available at presstime. If they won, Bacho and Petecio will join the semifinal party tomorrow.
ABAP sent seven male and three female fighters to represent the country in the competition which was inaugurated in Bangkok in 1963. The Philippines has hosted the championships twice – in Manila in 1970 and in Puerto Princesa in 2004. This is the seventh edition that Bangkok is staging after 1963, 1973, 1985, 1991, 1992 and 2015. The previous tournament was held in Uzbekistan in 2017.
Struck out in their first action were lightweight Jeorge Edusma, lightwelterweight Sugar Rey Ocana and featherweight Nesthy Petecio. Edusma, 23, lost a 3-2 decision to Turkmenistan's Hursand Imankubyev while Ocana, 22, bowed to Japan's Daisuke Narimatsu on a cut in the first round. Petecio, 26, suffered a surprise loss when she dropped a 3-2 verdict to 19-year-old Irie Sena of Japan.
Petecio's defeat was far from convincing as one of the judges Cherfaoui Hamdane of Algeria even saw her the winner by a 30-27 shutout. One other judge Martina Sadie of Ireland scored it 29-28, also for Petecio. But three judges had it otherwise with Faraj Sultan of the United Arab Emirates and Sulejmani Maksim of Australia scoring it 30-27 for Sena and Meretnyyazov Ishanguly of Turkmenistan also favoring the Japanese, 29-28.
Bautista, Marvin and Gabuco are up against tough opponents in the semifinals. If they win, it will be a guaranteed silver and ticket to the finals on Friday. Bautista faces Uzbekistan's Mirazizbek Myrzahalilov. Marvin battles Mongolia's Shinebayar Narmandakh and Gabuco takes on Mongolia's Balsan Mungunsaran.
To qualify for the semifinals, Bautista outpointed Vietnam's Nguyen Van Gioi, 5-0 and China's Chen Zhihao, 4-1. Marvin disposed of Chinese Taipei's Pa Bo Cheng and Iran's Hussein Daneshvar while Gabuco beat Bhutan's Tandin Lhamo on a walkover and Kazakhstan's Alua Balkibekova via a 3-2 decision.
Two Filipino fighters lost in the quarterfinals. Lightflyweight Ramel Macado, 23, got off to a strong start, defeating Iran's Omid Ahmadisafa on a 4-1 decision and Malaysia's Muhamad Fuad Bin Redzuan Muhamad on a 5-0 shutout then lost to Kazakhstan's Temirtas Zhusapov on a stoppage due to a cut. Flyweight Marvin Tabamo, 22, beat Indonesia's Aldoms Suguro and Singapore's Hamid Hanurdeen before dropping a 4-1 verdict to Japan's Tosho Kashiwasaki.
ABAP coaching consultant Don Abnett of Australia said Gabuco was the clear winner over Balkibekova and deserved a shutout. "I don't know how they came up with 3-2," he said. It was Abnett who reported that the Philippines was assured of three bronze medals with two more boxers in contention.