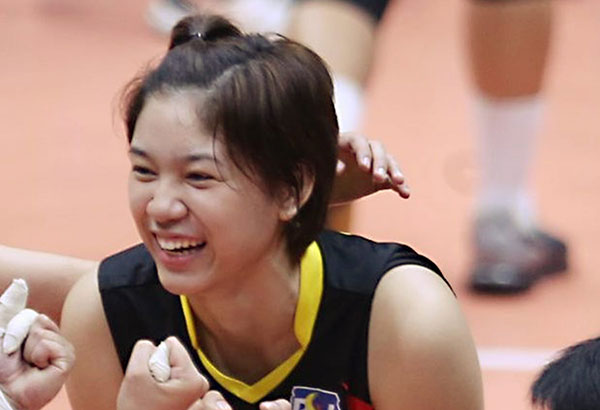 Reyes named Philippines team skipper; Valdez in list
MANILA, Philippines - Head coach Francis Vicente said it wasn't a tough choice naming Mika Reyes as team captain of the Philippine women's volleyball team to the 29th Southeast Asian Games in August.
"It was a unanimous choice," said Vicente yesterday at the Arellano School of Law gym where the pool of 18 players to comprise the women's SEAG team was announced.
Reyes, all beauty and brawns inside the court, was not present when the announcement was made as the three-time UAAP champion with La Salle was on a team-building outing with Petron, her team in the Pilipinas Superliga.
The 22-year-old Reyes, who was named Ms. Volleyball for 2016 by the Philippine Sportswriters Association, will head the team out to reclaim lost glory in the SEA Games.
The 18 players, who include 2015 SEA Games skipper Alyssa Valdez, will further be pruned down to 14 or 12 in time for the SEA Games deadline for submission of the final lineup.
Valdez made the cut as a last-minute addition and is a favorite to eventually make the final 12-player roster for the SEA Games set Aug. 19-30 in Kulala Lumpur, Malaysia.
"She (Valdez) texted me and asked me if she can call me. I told her to text me back because I was driving. And we talked," said Vicente.
Vicente said he and the other coaches deliberated on the position of team captain, and Reyes emerged as the unanimous winner.
"It's not only my decision. It unanimously came from six coaches. She had high ratings from the coaching staff," he said.
Santiago said Reyes exemplified strong commitment to the team since the pool of 18 players was announced last March 14.
"I saw her dedication. She worked very hard in practice, plus her relationship with the other players. It was unanimous. Mika is our team captain," said Santiago.
This early, Reyes' name has also been mentioned as one of the candidates as flag-bearer for the Philippines in the coming SEA Games.