Doc Willie Ong: Willie & able
October 22, 2021 | 12:00am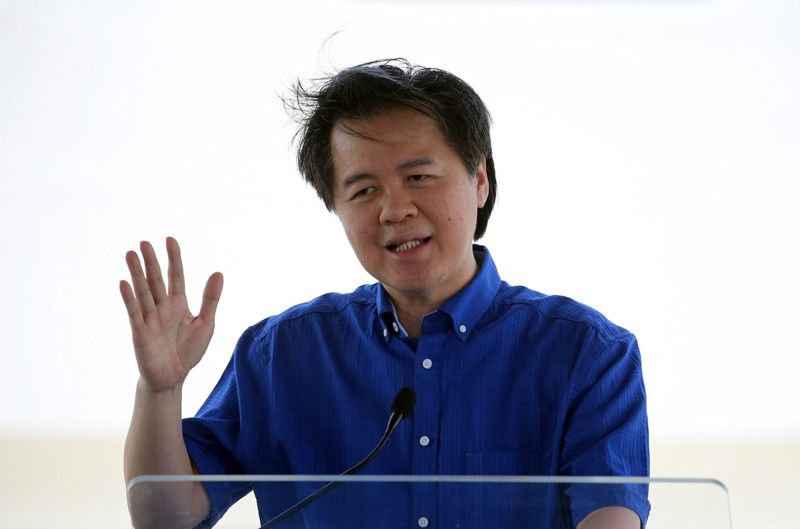 My first encounter with this kind gentleman was during his visit to the STAR office some years ago. Dr. Willie Ong and his wife Dr. Liza Ramoso Ong used to write a column for The STAR, and they dropped by to say hi to the staffers.
When he passed by our cubicle, we chatted and I casually mentioned to him that a colleague had confided to me that he had insomnia. Doc Willie approached him, then and there, asked him some questions and wrote him a prescription for a natural remedy. He then asked my colleague to drop by his house for a follow-up visit.
That is Doc Willie for you. He cares beyond the first handshake, the first meeting.
And that is perhaps why Doc Willie has 16 million followers on his Facebook Page. He may not be able to personally examine each and every one of his followers, but he gives out helpful information that adds to their peace of mind or encourages them to seek medical attention.
Helping others is an old habit that is hard to break for Willie.
"During my senior year at Xavier School, my teacher made us write in a time capsule: 'What do we want to become 25 years from now?' I remember very clearly what I wrote then, 'I would like to help thousands of people, maybe a million,'" recalls Doc Willie, 58.
Doc Willie's late parents Yong Ong and Juanita Tan Ong were traditional entrepreneurs who wanted their children to be part of the family business.
"Even if it was against the wishes of my parents, I still pursued studies to become a medical doctor," he shares. "I studied pre-medicine in UP Diliman, and medicine in De La Salle Health Science Institute in Cavite. I finished Cardiology at UP-Philippine General Hospital, and took my master's degree in Public Health in UP Manila."
It was not a walk in the park for the young Willie. A troubled Willie left home and took a leave from UP for two years. A family friend convinced him to return to school. He is not ashamed to admit he once consulted a psychiatrist — perhaps the first candidate for national office to admit that "It's okay not to be okay."
"I know what it's like to suffer from major depression," he admits. "That is why I empathize with the mental health problems that Filipinos are suffering from during this COVID pandemic."
He once also stopped believing in God.
"I had a falling-out with my faith because no matter how hard I tried to do good, it seemed my personal life was always in turmoil. I left my home for 10 years and stopped communicating with my parents, although they still supported me financially."
Then a miracle happened.
"One day, I was working in the hospital as a chief resident, and I had a serious panic attack. In my haste, I left the hospital and drove home and accidentally drove my car into a road island. So for the first time, in a long time, I prayed real hard for guidance.
"All of a sudden, I felt a warm feeling envelop me. I knew there would be an answer. Then I saw an empty, dilapidated, green bus in front of my car. It had these big bold words on its bumper: 'God loves you!' I knew, without a shadow of a doubt, that this was God's answer. I tailed the slow-moving bus and, sure enough, it led me home. From then on, my life turned for the better."
And then he met his soulmate, the beautiful former Dr. Liza Ramoso, who shared his dreams and aspirations. They have been holding charity clinics ever since they graduated and passed the board exams.
Ironically, it was Willie's father, who once vehemently opposed his son's medical studies, who financed these charity clinics. Willie had the honor of caring for his father during his dying days. His father's huling bilin (last wishes)? To take over the family business?
No.
"Please continue doing your charity work," his father told him before he breathed his last.
***
Thus, for the past three decades, Doc Willie has been helping the poor and marginalized in his private capacity.
"All those years I went around the country for charity work and visited the slums. I saw a prevailing hopelessness present in each shanty I visited. I thought, 'I can only do so much here. But what if I can do more, what if I can help fix the system and help millions of people?'"
He made a run for the Senate in 2019 and surprisingly did well, garnering the second highest number of votes from overseas Filipino workers. Though he did not make it to the Magic 12, Doc Willie had made his mark.
In early September this year, Doc Willie got a call from Lito Banayo saying presidential aspirant Manila Mayor Isko Moreno wanted him in his Senate slate. He was not the first politician to ask Doc Willie to join his slate, but he would be the last.
"When I met Mayor Isko, I was brutally honest as always. I laid all my cards down, explaining why I was declining his kind offer. I don't want a troubled life. I have done my part. I have sacrificed as much as I could. But Mayor Isko was persistent," Doc Willie recalls. "He said that if I would join him, he would help me realize my dream of helping millions of people. I still politely declined."
A few days later, Lito Banayo called Doc Willie again. The Manila mayor had changed his mind. He no longer wanted Doc Willie on his Senate slate.
"Mayor Isko now wanted me to be his vice president!" continues Doc Willie, who could not give "Yorme" a definite answer yet because he was troubled by the sudden deterioration of his mother Juanita Ong's health.
On the day Doc Willie's mother died, he received another call from Lito Banayo. It was a turning point for the good doctor.
"I might not have been able to save my mother's life, but I could still save many other lives," he thought to himself. So he said "yes."
"But I will do it my way. I will not bash anyone. I will not follow any script. I am ready to sacrifice. 'Use me as you will…' And this is where I broke down crying."
He then told Lito resolutely, "Our country needs hope and healing. Millions of lives are waiting. Let's do this."
What made Doc Willie trust Yorme? "He was the one who gave me the green light to help manage our country's health problems."
Last Oct. 4, Yorme and Doc Willie filed their candidacies for president and vice president, respectively, under the Aksyon Demokratiko party.
If elected, Doc Willie will remain as he has always been. "I promise to be honest, hardworking and incorruptible."
"I believe my parents are watching over me. They, coupled with my guardian angels, are telling me to go on this road. Because in the end, I will fulfill my life's mission, which is to help save the lives of millions of people."