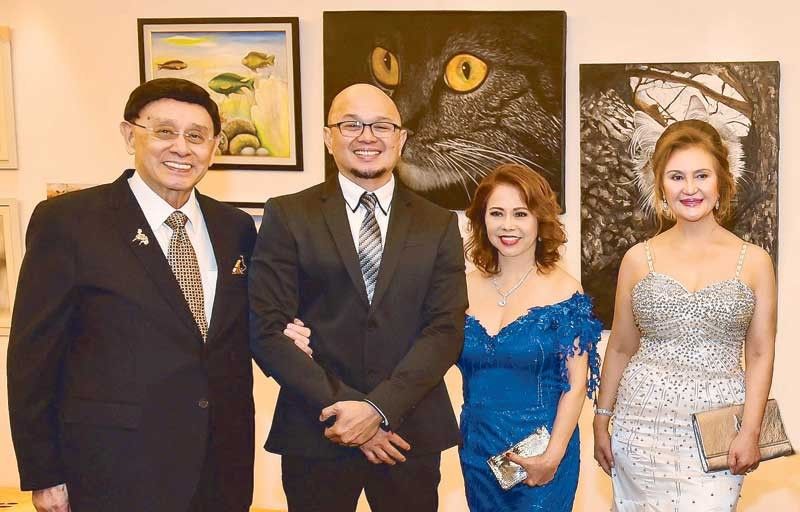 (From left) Your columnist, York Vitangcol, Beth Victoria and Rotary Club of Makati Uptown (RCMU) past president Dr. Mildred Vitangcol.
A stunning 'Metamorphosis'
An elegant gathering of the who's who from the diplomatic, government and business communities recently took place at Metamorphosis, a fund-raising activity for the benefit of Rotary Club of Makati Uptown's (RCMU's) various philanthropic projects.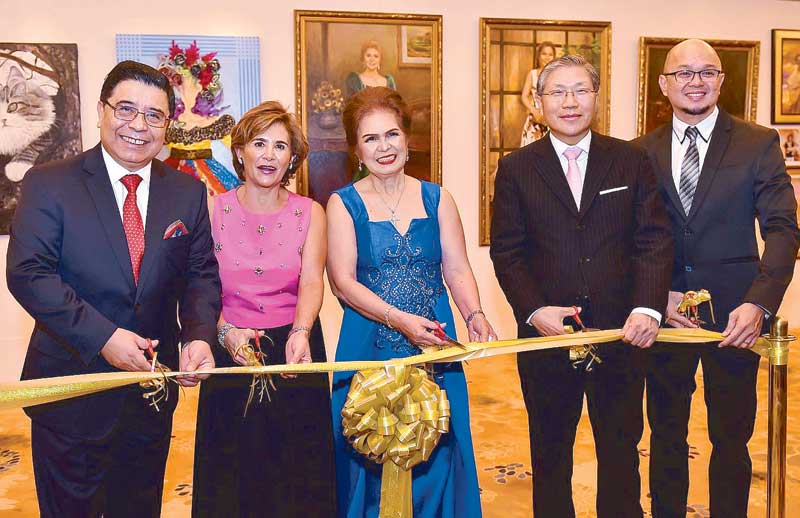 (From left) Mexican Ambassador Gerardo Lozano Arredondo and wife Mariza Arciniega, Florita Vitangcol, Korean Ambassador Han Dong-man and York Vitangcol lead the ribbon-cutting ceremony to signal the opening of Metamorphosis.
Held at the Grand Ballroom of Makati Shangri-La Manila, the art exhibit-cum-fashion show was hosted by RCMU past president Dr. Mildred Vitangcol with the assistance of outgoing president Rolly Planta and incoming president Flore Gatpayat. It was mounted by Bravo Filipino magazine.
Guests including Rotary District 3830 governor Al Montecillo and Rotary Club of Parañaque South Center past president Ed Limon, were treated to an extravagant display of marvelous art and show-stopping couture. It was capped off by a glamorous finale, with Mildred modeling a stunning wedding anniversary gown created by fashion designer Delby Bragais as wonderful soprano Kathy Mas serenaded the crowd.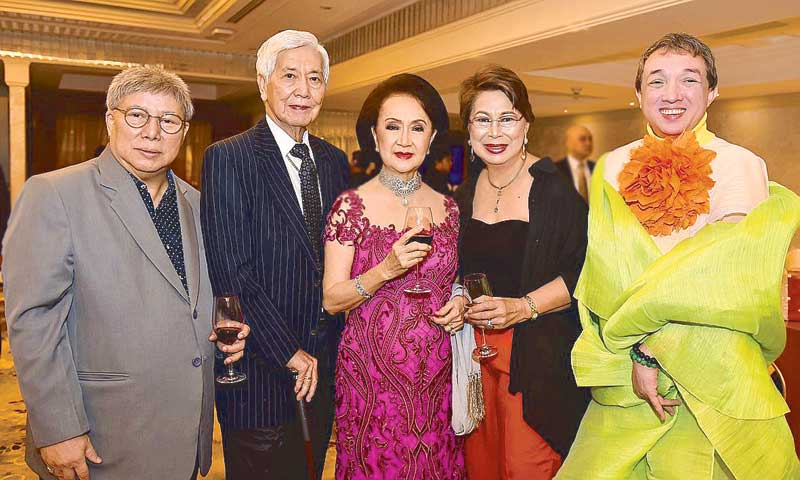 (From left) Artist Boysie Villavicencio, Bert and Nonie Basilio, Jayelles' Roselle Rebano and show director Raymond Villanueva.
Congratulations to the Rotary Club of Makati Uptown for a successful gala!