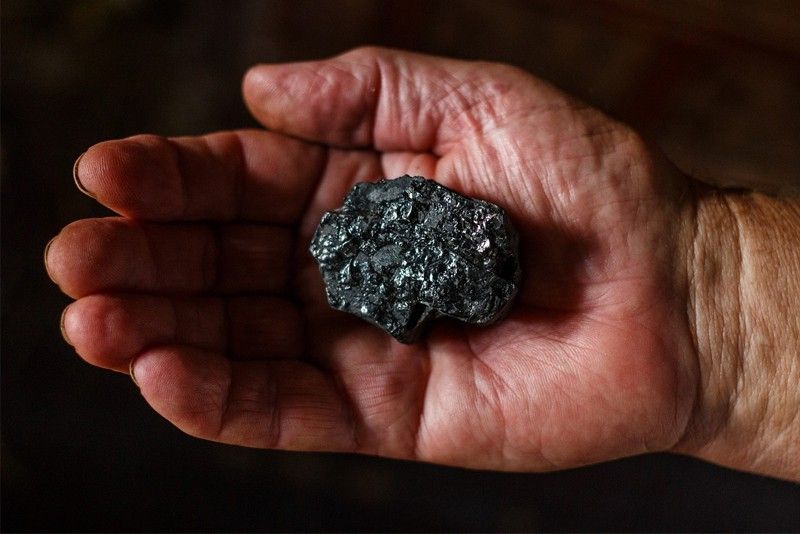 Seventy-five more mining contracts have been cancelled in an intensified government crackdown on mines deemed destructive to watersheds.
CC0/Pavlofox
Commentary: Cancelation of mining contracts means more governance failure
The Department of Environment and Natural Resources (DENR) Secretary-designate Gina Lopez has surprised the public with the cancelation of 75 mineral production sharing agreements (MPSA). Her announcement has resulted in another round of complaints from affected communities, businesspeople and environmentalists, all of whom have worked to move Philippine environmental policy away from shoot-from-the-hip rhetoric and toward a responsible stewardship of natural resources.
Good environmental governance is characterized by an agency's ability to find common ground among varying interests and institute a system that is inclusive, participatory and fairly applied.
DENR's shortcuts hurt the same processes it designed
A mineral production sharing agreement (MPSA) is a contract between the government and a private entity that spells out the obligations of each party with respect to extracting minerals from a specific site. The government has the upper hand in an MPSA. It sets out all the rules for prospective contractors, who assume the technical and financial risks in undertaking a project.
Applying for an MPSA is not an easy process and it takes years to get DENR approval. There are several rounds of evaluation, during which the DENR reviews a company's submitted plans for environmental protection. Nor is it a one-time process. Once an MPSA is granted, companies submit periodic reports to the DENR to comply with regulations.
Applying for a mining contract is not an easy process and it takes years to get approval from the Department of Environment and Natural Resources.
The current outcry reflects a widespread frustration with the moves from the DENR to short-cut its process with suspensions that leave everyone in limbo. Overnight, the secretary's whims can overturn technical evaluations from the DENR and its experts. The Mines and Geosciences Bureau (MGB), the lead agency for mining concerns within the department has been kept out of the loop from all these controversial pronouncements.
Governance failure even more apparent
Prior to the MPSA cancellations, the Philippine Business for Environmental Stewardship (PBEST) had already discussed the failure of leadership in the DENR. During the arbitrary suspension and closure of mines in early February, there was a clear failure on the part of Lopez to transcend her role as an advocate, carrying a single cause, to that of a regulator, who is supposed to look after the interests of a range of environment stakeholders.
Managing the environment requires united action from all stakeholders. And the government, as the institution entrusted by the people to be the arbiter of common good, must lead the way. Unfortunately, the DENR is now becoming an instrument of personal advocacy rather than an impartial enforcer of environmental laws, its primary mandate. These laws, in the first place, were promulgated in coordination and consultation with the concerned stakeholders.
The DENR is now becoming an instrument of personal advocacy rather than an impartial enforcer of environmental laws, its primary mandate.
Lopez owes the public the knowledge of and respect for the law, the same law that allows her to exercise the functions of DENR chief. Assuming Lopez knows of the constitutional precepts, the outright cancelation of the MPSAs is a clear violation of due process and non-impairment clauses of the 1987 Constitution.
Lopez's inability to differentiate between personal advocacies and the responsibility of governing will only result in more environmental degradation than protection. PBEST continues to predict that:
Lopez's style of governance will divide environment stakeholders, not unite them under a single purpose of responsible stewardship;

Lopez's fixation on mining will cause the neglect of other urgent environmental concerns;

Lopez's hardline anti-mining stance will only make her continue to disregard due process and the rule of law; and

Lopez will ultimately kill the mining industry.
After the cancellation of the MPSAs, our fears have just been confirmed.
The watershed defense
The basis for the cancelation of MPSAs finds no support in fact and in law. "Functional watershed," the term that Lopez has used to defend her order, has no legal basis and no technical meaning has been offered to legitimize it.
This watershed defense appears to have been invoked to single out mining firms rather than to bring awareness and implement holistic policy to protect this critical resource.
There are many other industries present in watersheds that have carte blanche to continue their activities. What about power plants, even those using renewable energy? What about agricultural activities? What about the residential areas within watersheds like those in Marikina?
Of course, the DENR chief ought to know that mining is not the only source of water pollution. It should be obvious that other industries are posing a lot more threat to a watershed than an MPSA holder which has not even started mining.
Conclusion
Indeed, our fears have been realized. Ours is a government of laws and not of men. We expect a crusade from advocate Gina Lopez, but not from our DENR chief. Her continued disregard for due process confirms her failed leadership, and her confirmation as DENR chief is therefore not in order.
Lawyer Lysander Castillo is an environment fellow at the Stratbase-ADR Institute and the secretary-general of Philippine Business for Environmental Stewardship, or PBEST.