EDITORIAL - Going digital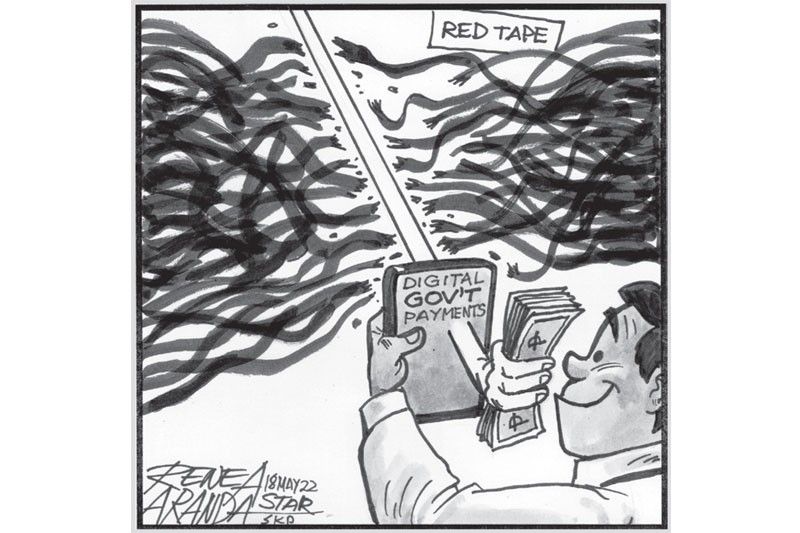 In the digital age, it makes sense to utilize digital payment systems for government disbursements and collections. It will speed up processes and bypass personal human interaction, cutting red tape and reducing opportunities for collecting grease money or "facilitation fees."
Last week President Duterte signed Executive Order 170, directing government departments and agencies to use digital systems for disbursements and collections. The disbursements include the release of financial assistance in case of calamities and other emergencies as well as the payment of salaries and other forms of employee compensation. The EO also covers government-owned and controlled corporations as well as state universities and colleges.
As in most laws and orders in this country, the devil will be in the implementation. Digital payments will require efficient and glitch-free technology, with the people having the necessary gadgets and skills to use the system properly. The system will require adequate and interoperable telecommunications infrastructure nationwide.
Digital payment and collection systems will also have to be protected from hacking and financial scams. Personal information must be protected and privacy rules enforced. Fraudsters have broken into the systems of even top commercial banks.
Two years of pandemic lockdowns forced people to utilize digital transactions. The shift showed the advantages but also exposed the weaknesses and vulnerabilities of going digital. These problems must be properly addressed as all government agencies shift to digital financial transactions.
Several local government units and national government offices have gone ahead with digital payment systems for various transactions and can provide tips for best practices. Glitches are likely and the public can still opt for traditional cash transactions. The implementing rules and regulations for EO 170 will also be completed in 90 days, when a new administration will be in place. The IRR could still be reviewed and wait longer before the program is rolled out. But the world is going digital, and the shift is inevitable. The EO should help speed up the shift.