EDITORIAL - Hospitals in distress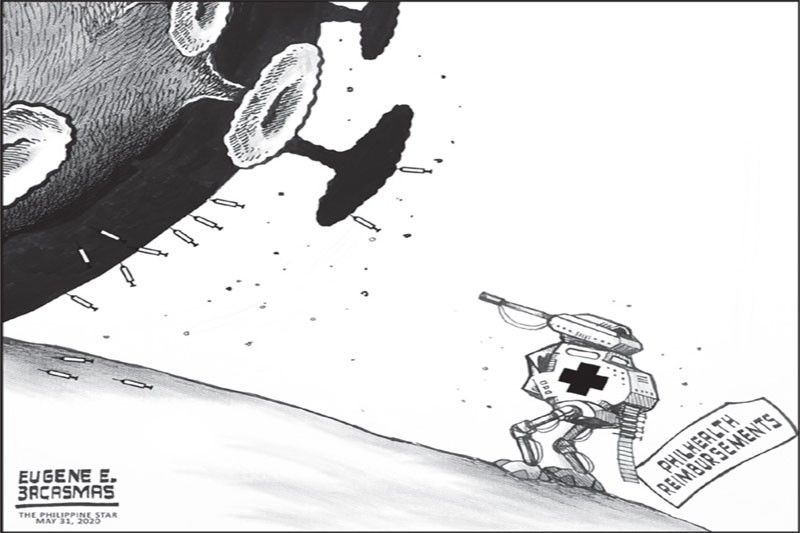 Except for those suffering from or suspected to be infected with coronavirus disease 2019, people are generally avoiding hospitals during this pandemic. This is according to the Private Hospitals Association of the Philippines Inc. or PHAPi, whose members are reeling from the impact of the COVID-19 pandemic.
PHAPi has 744 members, about 50 percent of which "are about to close," according to the group's president, Dr. Rustico Jimenez. Apart from a precipitous drop in the number of non-COVID patients, Jimenez says the hospitals are suffering from delays in reimbursements from the Philippine Health Insurance Corp. He says that so far, only 46 percent of PHAPi members have received PhilHealth payments.
Previously, hospital administrators had also aired an urgent request for help as health professionals were infected, with several succumbing to COVID, and medical facilities were overwhelmed by the pandemic. The government has moved to address this problem.
The COVID scare is also wreaking havoc on the government's immunization program, Jimenez points out. Parents are understandably keeping their children away from hospitals for fear of COVID infection. Booster shots, however, must be administered at specific schedules, which have been thrown awry by the COVID scare. This has raised fears of future outbreaks of potentially lethal diseases for which there are safe vaccines. Meanwhile, without children to attend to, many pediatricians are also not reporting for work in hospitals.
Health care providers are the principal frontliners in the battle against COVID-19. And they will continue to play a critical role even when the country begins transitioning to an environment approaching what was normal before the pandemic.
Public health care in the country was already inadequate even before the arrival of COVID-19. Quality health care has always been a luxury for millions of Filipinos. The situation can only be aggravated if hundreds of hospitals shut down – particularly the smaller ones that cater to underserved communities.
Amid this crisis that is devastating nearly all sectors, hospital administrators have only a few requests for assistance from the government: faster processing of PhilHealth reimbursements so the facilities can stay afloat, and accreditation of more hospitals as COVID testing centers. These requests aren't unreasonable and should not prove impossible to grant. In this battle, the frontline facilities deserve all the support they can get.