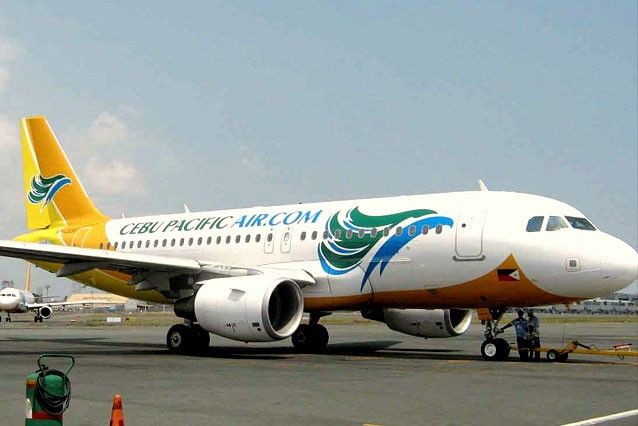 CTALK
-
Cito Beltran
(The Philippine Star) - May 27, 2019 - 12:00am
"We cannot solve our problems with the same thinking we used when we created them" – Albert Einstein
Given the recurring or habitual problems that haunt the operations of Cebu Pacific Airlines it becomes clearer by the day that nothing will change unless two "Presidents" namely President Rodrigo Duterte of the Philippines and Lance Gokongwei decide to change key executives and officials from Cebu Pacific, the Civil Aeronautics Board and the Civil Aviation Authority of the Philippines.
The DOTr recently gave Cebu Pacific a stern warning regarding their numerous cancelled flights from April 28 to May 5 of this year. The warning came out in the news were the DOTr gave the warning based on the findings of the CAB last May 16. The fact that Cebu Pacific was not fined in spite of cancelling 172 one-way flights or a daily average of 14 cancelled flights already tells consumers that the CAB is not prioritizing passenger inconvenience and economic losses. They express concern about the matter but their words are not backed up by action!
When Cebu Pacific was undergoing their operational failures I chose not to rub salt on the wound or chastise the government regulators for suspiciously going easy on Cebu Pacific. Regrettably, the stern warning from DOTr did not achieve any good. A scheduled flight for tomorrow 5J-642 Puerto Princesa to Manila at 6:20 that my wife had booked was cancelled and replaced by 5J-638 leaving Puerto 10:05 am. For us that cancelation was just the beginning of yet another unpleasant transaction with Cebu Pacific and the staff of their sister company 1Aviation.
My wife recently chaperoned 4 teenagers on a trip to Puerto Princesa. They arrived AT NAIA TERMINAL III 3 hours before the flight, checked in early and went around terminal 3. But one of the girls had an allergic reaction to an insect bite, puffed up and was immediately brought to the clinic on the ground floor. The T3 physician and staff were all very helpful according to my wife Karen. They gave the girl a steroid shot, observed her and cleared her for travel, did not charge a centavo and advised the Cebu Pacific people.
A mystery guy with no name tag from 1Aviation/CebuPac showed up at the clinic, checked the boarding passes of my wife and the patient and told them the flight was delayed so boarding won't happen until after 15 minutes so he'll just come back to fetch them. Several minutes later, the mystery man from 1Aviation had not returned so the clinic personnel called CebuPac to advise then that two passengers are still in the clinic waiting. Turns out that passengers were already being boarded and my daughter Hannah had reminded the CebuPac ground staff that her mother and friend were waiting at the clinic so they could board.
Here is where the plot thickens! According to my wife, another guy named Christian showed up, raced them through security but were informed that the gate was already closed. But in the mean time, someone had already issued instructions for two pieces of luggage in the name of the patient/passenger to be off loaded. How did they determine whose bag to off load? No one asked for my wife or the patient to raise their hand if they were on board? Who made the call to off load the bags; close the gate, in spite of the fact that the Airport physician advised Cebu Pacific that the patient/passenger and my wife were waiting to be picked up? How do you justify off loading the bags of two passengers that a staff member checked and confirmed for boarding?
While Cebu Pacific officials will deny corruption to high heavens, this suspicious and unexplainable turn of events reinforce the claims that these incidents of off loading and gate closures are related to seats being given to wait listed passengers. Please Mr. Gokongwei, not everybody is as rich and honest as you are! At the very least consider the possibility based on the preponderance of facts!
In the end three female teenagers flew on an evening flight to Puerto Princesa without a chaperone, and my daughter without her baggage. My wife and her "ward" had to rebook for a 4 a.m. flight the next day, lost P4,000 for a room in a resort she did not get to sleep in. By then my friend Charo Logarta the PR of CebuPac had caught wind of the tornado I was building up by remote control and did as much as she could. "Christian" helped the two ladies recover their bags, rebook their flight while Charo asked "Joan" the Manager of the Wings Transit Lounge to put up the two ladies for the night. That was the first time my wife and her ward ever slept in a massage room!
You might say, "All's well that ends well" but it simply isn't. Mistakes are "one of" things. But recurring mistakes are no longer mistakes or isolated events, they are reflective of an organization and leadership that fails or refuses to recognize defects in their system and their corporate culture. Just like corrupted programs and processes, the repeated incidents of failure in Cebu Pacific's Customer service shows management that there is a corrupted culture within that prioritizes profit at the expense of customer benefits and services. One fine example of this is the mentality that giving free tickets covers up their sins or mistakes! The free tickets are just a paracetamol not the right medicine. Another example is the culture of denial and that PR can fix the problem. No amount of PR can protect a bad product or a bad attitude. Ultimately, matters will either end up in the court of law or the court of public opinion such as in this space or in social media.
Cebu Pacific leadership needs to revisit their original vision and reflect on their current sins, because what is at stake was a vision and an ideal that has slowly become a nightmare for all!
* * *
(Editor's Note: In the interest of fairness, Philippine STAR will give space to Cebu Pacific's side on the matter.)