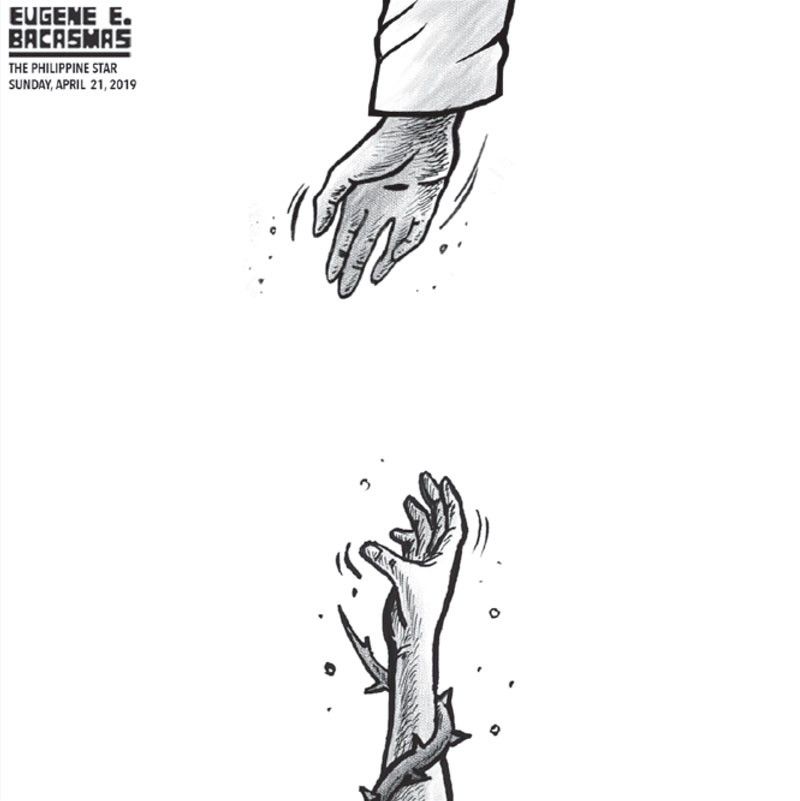 (The Philippine Star) - April 21, 2019 - 12:00am
While enjoying the beach or trekking in the mountains, Christians must have found time this Holy Week to contemplate their faith and the religious beliefs that influence their lives.
Modern life is putting to the test the teachings of the faith. The Roman Catholic Church continues to be shaken by scandals. Fortunately, at its helm during this crisis is Pope Francis, beloved by the faithful, who continues to enjoy credibility and command respect worldwide.
The faith is also under fire in the Philippines – both its teachings and its shepherds, with three priests murdered in a span of just six months. While members of the clergy are not saints and some of them have committed grievous sins, there is no excuse for murder, or for insulting the beliefs of any particular religion.
Members of the Philippine Catholic clergy have noted that the faith is strongest when it is persecuted. True enough, but it's always better to see an end to any persecution. Words or acts of support from the faithful will also help.
Religion remains a powerful force for good, for promoting peace and easing suffering. Easter Sunday, when Christendom celebrates redemption from sin through the resurrection of Jesus Christ, is associated with cleansing and renewal.
This is a day for reaffirming one's commitment to all the things that make Christianity great: charity, hope, the boundless faith in the goodness of every person. We may not be able to rise, literally, from the dead, but we can rise from our sins and mistakes and become better human beings.
A happy Easter to all!