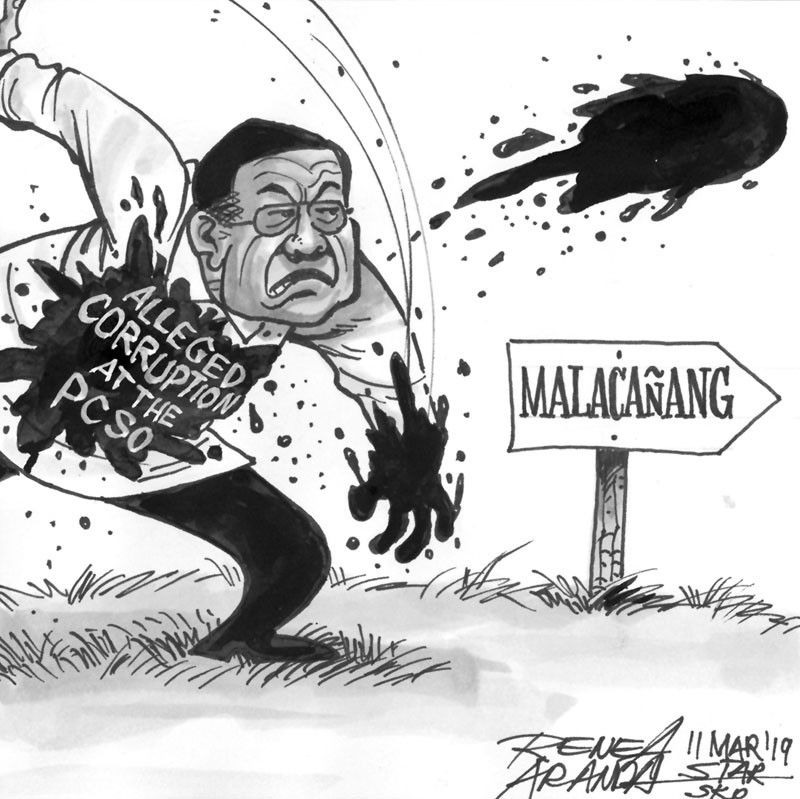 (The Philippine Star) - March 11, 2019 - 12:00am
Malacañang says Alexander Balutan was fired as general manager of the Philippine Charity Sweepstakes Office over "serious allegations of corruption." Balutan indicates that he quit the PCSO over "something which I cannot stomach" and that "some powerful people" were behind his ouster.
The best way to determine the truth regarding the departure of Balutan from the PCSO is to file formal charges against him and conduct an investigation. The former PCSO head and retired Marine general has said he is "begging" for an investigation so he could clear his name. In the interest of truth and due process, that sounds fair enough.
It wouldn't be the first time that Balutan would face a formal investigation. He had testified before the Senate during the administration of Gloria Macapagal-Arroyo regarding allegations of cheating in the 2004 presidential race. After Balutan joined the PCSO, board member Sandra Cam accused him of spending P6 million for the agency's Christmas party in 2017. He was also accused of favoring a particular company for the small-town lottery or STL.
Over the weekend, Balutan was accused of failing to collect P4 billion from STL operations, as reportedly shown in a government audit. That is a serious allegation that should put an offender behind bars. But first, guilt must be established beyond reasonable doubt.
Balutan, who says he values his integrity and reputation, wants an opportunity to clear his name. If he has committed any wrongdoing, the country also deserves to know the truth, so that appropriate penalties can be imposed and the rule of law can prevail.
Anyone who engages in corruption must be brought to justice. It's not enough to fire those accused of wrongdoing. If anti-graft laws have been broken and no punishment is imposed, it will breed impunity, which will guarantee more cases of corruption.