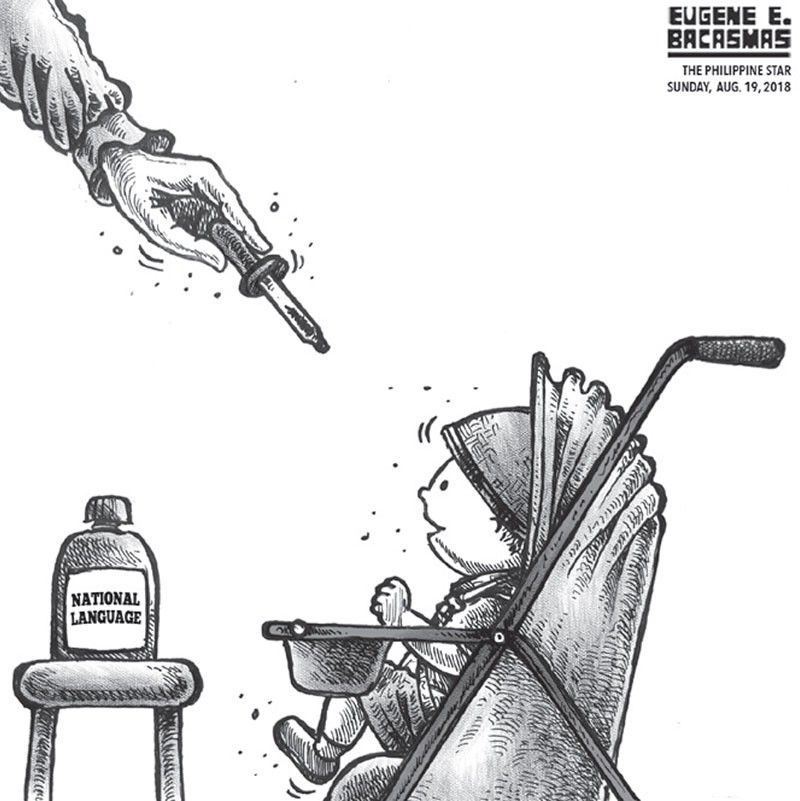 EDITORIAL - National language
(The Philippine Star) - August 19, 2018 - 12:00am
Language can foster understanding and unity, facilitate learning, enrich culture and contribute to defining a nation's identity. In most countries, there is no letup in nurturing, developing and expanding the national language.
The effort is complicated in a country with eight major dialects and over 100 minor ones, and where English is widely spoken. It is also complicated by the existence of what is considered a formal or traditional form of the national language, with many words rarely used in ordinary conversation, making them almost like a foreign language especially to younger generations.
Whether it's the native tongue or a learned language, it's a case of lose it or use it. Language evolves out of necessity, and endures only through sustained use. Rules on grammar and correct usage, however, cannot be ignored even as a language is propagated for widespread use.
All of these factors must be balanced as custodians of the national language embark on activities in this special month dedicated to the Filipino language. Promoting Filipino and encouraging proper usage are challenging tasks. Fidel Ramos, during his presidency, proclaimed August as National Language Month or Buwan ng Wikang Pambansa to promote the development and use of the national language. The month was chosen in honor of president Manuel L. Quezon, considered the Father of the National Language, who was born on Aug. 19, 1878.
Every year, a theme is picked for the month-long celebration. This year, the Department of Education together with the Komisyon sa Wikang Filipino are promoting the use of the national language for research, to facilitate the spread of knowledge and foster progress.
English, the lingua franca of the information age, has an overwhelming impact on mass communication. The Philippines is not the only country hard-pressed to preserve its national language even as it evolves along with rapid changes in a globalized environment. With concerted effort between the government and the private sector, the challenge is not insurmountable.