OTS Dollar bill mess: NAIA screener claims she swallowed chocolate
September 23, 2023 | 12:00am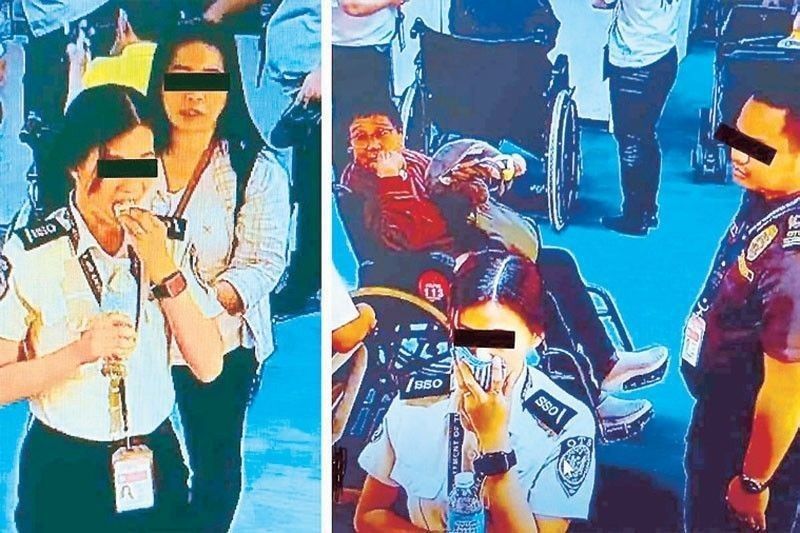 MANILA, Philippines — An Office for Transportation Security (OTS) screener accused of stealing and swallowing $300 has filed a counter-affidavit claiming that what she was seen on closed-circuit television footage putting into her mouth was chocolate.
OTS administrator Ma. O Aplasca confirmed yesterday that the OTS received the screener's counter-affidavit.
Airport authorities earlier reported that the screener reportedly conducted a manual search of the bag of a departing Chinese passenger, who confronted her when he discovered that $300 was missing from his wallet, at the Ninoy Aquino International Airport Terminal 1's final security checkpoint on Sept. 8.
CCTV footage showed that the screener had turned away from the passenger and stuffed an item – reportedly $300 in $100 bills – into her mouth, then swallowed it with some water.
An OTS insider observed that pushing food into one's throat and taking a swig of water is not the normal way to eat chocolate.
The case is still under investigation.
Department of Transportation Secretary Jaime Bautista has ordered DOTr Undersecretary Reinier Yebra to assist the OTS in filing complaints against those found to have connived in the baggage theft.
Bautista expressed dismay over the incident at the NAIA, which he has been trying to promote to potential investors who may want to operate the country's main getaway.
He also authorized the imposition of the maximum penalty on those who will be found guilty, to show the DOTr's commitment to rid the NAIA as well as other agencies of scalawags.
Reports said three OTS personnel were being investigated following the incident.
According to OTS spokesperson Kim Marquez, the screener was relieved and her access pass confiscated.