Abalos asks firefighters: Manage limited resources
August 16, 2022 | 12:00am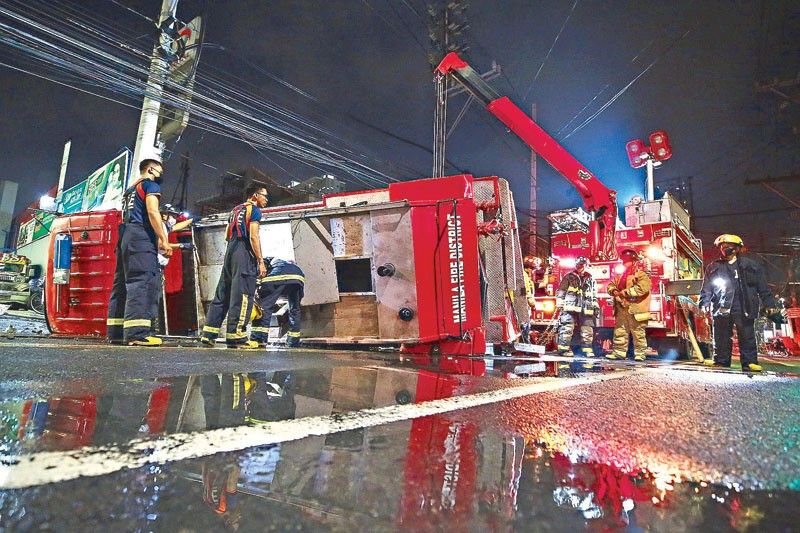 MANILA, Philippines — Interior Secretary Benhur Abalos yesterday led the commemoration of the 31st anniversary of the Bureau of Fire Protection (BFP) as he called on firefighters to manage their resources amid the shortage in personnel and equipment.
In his speech during the event in Davao City, Abalos said there are 31,000 BFP personnel, far from the requirement of 55,000 to reach the ideal ratio of one firefighter per 2,000 people.
He said the BFP has 2,848 fire trucks nationwide, below the required 3,928 fire trucks to achieve the ideal ratio of one truck per 28,000 people.
Abalos added that in dense and traffic-choked Metro Manila, the response time to fire incidents is two minutes for every 2.5 kilometers, from the ideal ratio of two minutes for every seven kilometers.
"We acknowledge that you are achieving this outstanding milestone with limited resources and manpower," Abalos said during the event that was aired live on the BFP's Facebook page.
"This is the state of our fire service. We have the BFP modernization law, but we all know that it would take some time to feel its effects," he added, referring to Republic Act 11589, which seeks to modernize the BFP.
The fire bureau is under the supervision of the Department of the Interior and Local Government.
Fire truck crashes
Meanwhile, a fire truck crashed into a jeepney while on its way to Paco, Manila to respond to a second alarm fire before dawn yesterday.
Four firefighters were injured after the fire truck fell on its side along Pedro Gil street after colliding with a parked jeepney, according to a News5 report.
The driver of the jeepney was unhurt.
Reports said the fire truck was on its way to respond to a blaze along Fabie street in Barangay 815, Paco when the accident happened.
Julio Moreno, 55, died after he was left sleeping in the house by his relatives, Barangay 815 chairman Ronaldo Navarro said.
Ten families were left homeless.
Eight fire trucks and a rescue truck responded to the scene.