Thunderstorms trigger lahar flow in Bulusan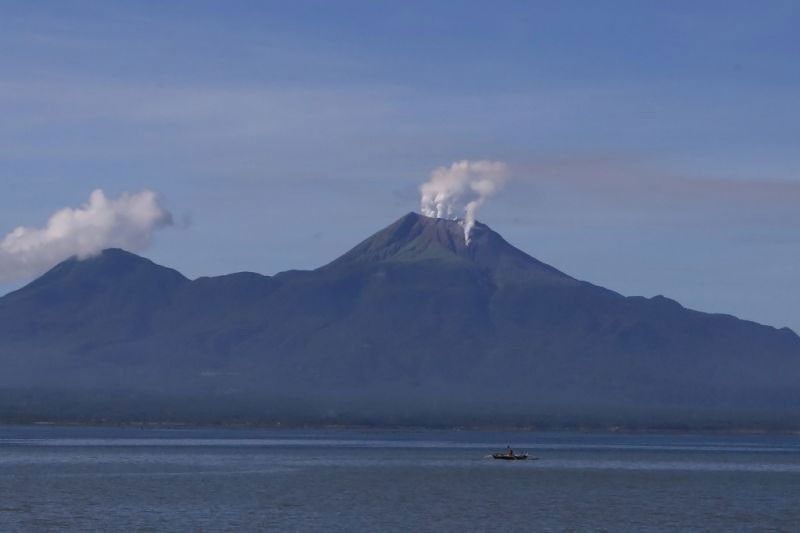 LEGAZPI CITY, Philippines — Thunderstorms and heavy downpour over Mt. Bulusan in Sorsogon triggered lahar flows for 54 minutes on Sunday, the Philippine Institute of Volcanology and Seismology (Phivolcs) reported yesterday.
Phivolcs said the seismic and infrasound station of the Bulusan Volcano Network detected the lahar flows at 7:01 p.m. shortly after a heavy downpour.
State seismologists said a team from the Bulusan Volcano Observatory based in Cavid-An, Sorsogon City confirmed the presence of thin lahar deposits along Calang Creek in Barangay Cogon, Irosin.
Due to a lahar flow event following the raising of Alert Level 1 over Bulusan this month, Phivolcs warned residents anew to watch out for flowing volcanic materials.
"People living within valleys and along river or stream channels especially on the southeast, southwest and northwest slopes of the volcano edifice should be vigilant against sediment-laden stream flows and lahar during heavy and prolonged rain, especially after a phreatic eruption," Phivolcs warned anew.
Pilots have been advised to avoid flying close to the volcano's summit as ash from sudden phreatic eruption can be hazardous to aircraft.