DILG: 7 e-sabong websites shut down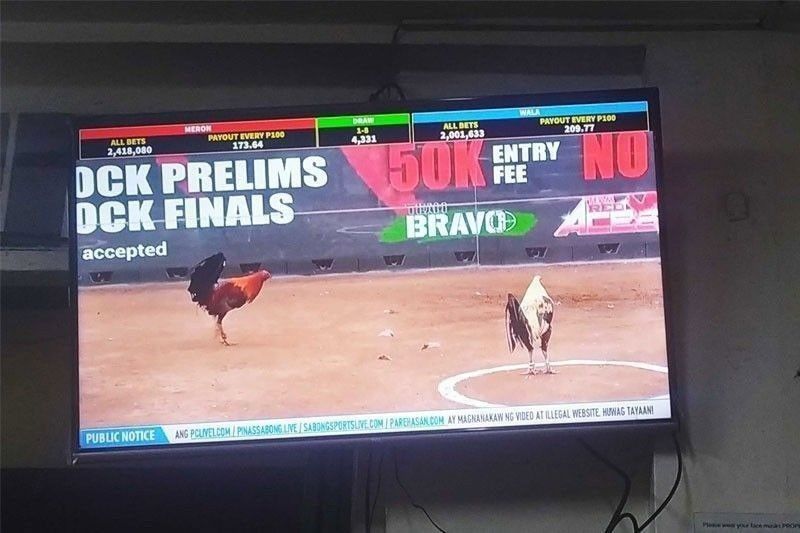 MANILA, Philippines — Seven websites illegally operating e-sabong have been taken down and at least 12 more sites are being monitored by authorities, the Department of the Interior and Local Government (DILG) reported yesterday.
DILG spokesman Jonathan Malaya said the operations of e-sabong were suspended following the ban on online cockfights imposed by President Duterte.
Malaya said the Philippine National Police (PNP) Anti-Cybercrime Group is investigating the administrators of these websites for the filing of charges.
"These criminals thrive on the anonymity of the internet. But the PNP together with the National Bureau of Investigation will not rest until they have been unmasked," he said.
Malaya said 12 more e-sabong websites, 10 of which are involved in offshore operations, and eight social media platforms are still illegally operating online cockfights.
The PNP is coordinating with the Department of Information and Communications Technology to shut down these websites.
The DILG said several Facebook pages and groups are also being monitored for promoting e-sabong and using mobile payment apps such as GCash for betting.
"These illegal e-sabong websites are operating without licenses from the national or local governments and are not remitting a single peso in revenue to the state," Malaya said.
The DILG urged the public to report to authorities the studios of illegal e-sabong operators, saying these unregulated platforms could be sources of fraud.