3 caught with P81 million shabu in Valenzuela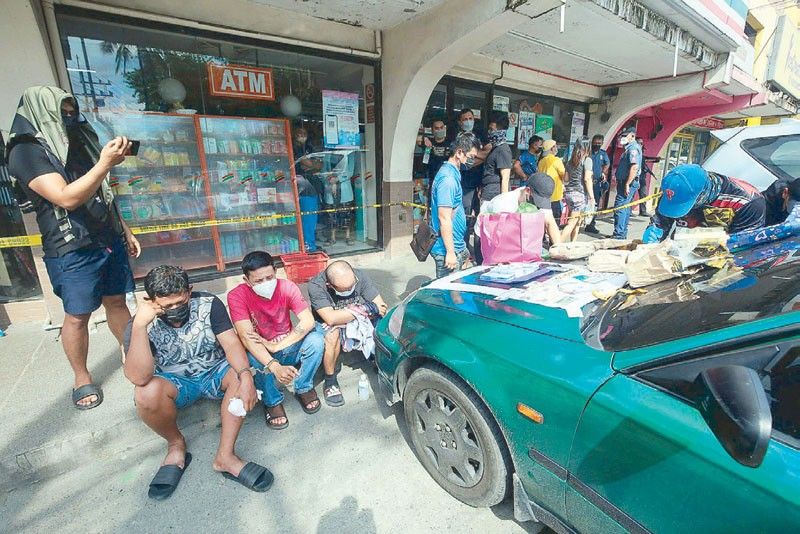 MANILA, Philippines — An estimated P81 million worth of shabu was confiscated from three drug suspects during an anti-narcotics operation in Valenzuela City yesterday, the Philippine National Police (PNP) said.
Algie Labenia, 43; Nolan Julia, 43, and Joseph Malasaga, 50, were arrested by operatives of the PNP and Philippine Drug Enforcement Agency along Maysan Road at around 11:30 a.m.
PNP officer-in-charge Lt. Gen. Vicente Danao Jr. said authorities recovered at least 12 kilos of shabu, two mobile phones, several identification cards and a car allegedly used by the suspects in the illegal drug trade.
Danao said the suspects are allegedly newly recruited drug distributors.
"They are being used by drug targets included in the police operational plan, which seeks to intensify case build-up against Filipino and Filipino-Chinese suspects who are involved in drug trafficking in Metro Manila, Central Luzon and Calabarzon," he told reporters.
Danao said the police targets in the operational plan are using persons incarcerated in jails and correctional institutions.
The suspects are being held by police on charges of drug trafficking.