Clean up poll trash, candidates urged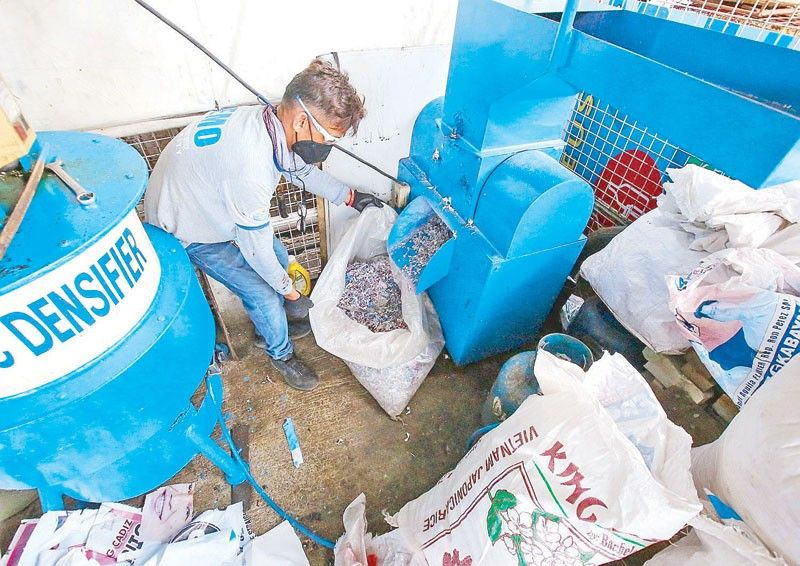 MANILA, Philippines — With the elections now over, the Commission on Elections (Comelec) yesterday urged candidates to help in the removal of campaign materials.
"We appeal to the candidates, patuloy sana ang paglilinis ng campaign posters. Let us be environment-friendly and compliant with environmental laws," acting Comelec spokesman John Rex Laudiangco said at a press briefing.
"Let us properly dispose of campaign materials and if possible, let's try to recycle these trash. Huwag itapon kung saan saan," he added.
Both winning and losing candidates, Laudiangco said, should coordinate with local government units (LGUs) and the Metropolitan Manila Development Authority (MMDA) in cleaning up campaign paraphernalia.
Laudiangco said the election law should be amended to ban sample ballots during the campaign period.
But he said the Comelec believes that the distribution of sample ballots helps in educating the voters.
Recycle campaign materials
The MMDA said it is looking to recycle election tarpaulins taken down by its personnel under Oplan Baklas.
MMDA Chairman Romando Artes said they are planning to take the campaign posters to Vitas pumping station in Tondo, Manila where there is a solid waste granulator and brick-making facility.
"We will turn these campaign trash into eco bricks or eco bags," he said.
The MMDA has collected 252 tons of campaign materials after the elections.
The Department of Environment and Natural Resources (DENR) also urged the candidates to dispose of campaign materials in accordance with Republic Act 9003 or the Ecological Solid Waste Management Act.
"Win or lose, these candidates must consider the long-term effects of campaign materials on the environment. They must encourage their supporters and volunteers to take down these trash, especially those made of plastic," acting Environment Secretary Jim Sampulna said.
He said the DENR, together with LGUs, would coordinate with the Comelec to make sure that a resolution would be crafted to require candidates to remove election materials after every campaign period.
Sampulna asked the candidates to assemble their teams to clean up campaign paraphernalia.
He recommended the recycling of campaign materials to lessen the by-products that will be created if these trash are disposed of.
Last April, the DENR took down over 114,000 campaign materials posted on trees nationwide.
Manila, Caloocan start cleanup
The Manila city government has started removing campaign posters displayed around the city.
In a Facebook live on Wednesday, outgoing Manila Mayor Isko Moreno said he has ordered the Department of Engineering and Public Works to dismantle campaign posters in the city.
Moreno said the city should get rid of these election paraphernalia, which became an "eyesore" in Manila.
"The election is finished. We need to bring back cleanliness in our electric posts, electric wires and walls," Moreno said in Filipino.
He said the city government could assist private residences in removing the posters of the candidates they supported.
In Caloocan, personnel of the city government's Public Safety and Traffic Management Department hauled 12 truckloads of campaign materials.
Most of the campaign posters were collected along Sangandaan and Rizal Avenue, according to the city public information office.
The Department of the Interior and Local Government had ordered LGUs to clear communities of campaign trash by today. – Rhodina Villanueva, Ghio Ong, Ralph Edwin Villanueva, Marc Jayson Cayabyab