Court of Appeals strikes down ban on male backriders
October 28, 2021 | 12:00am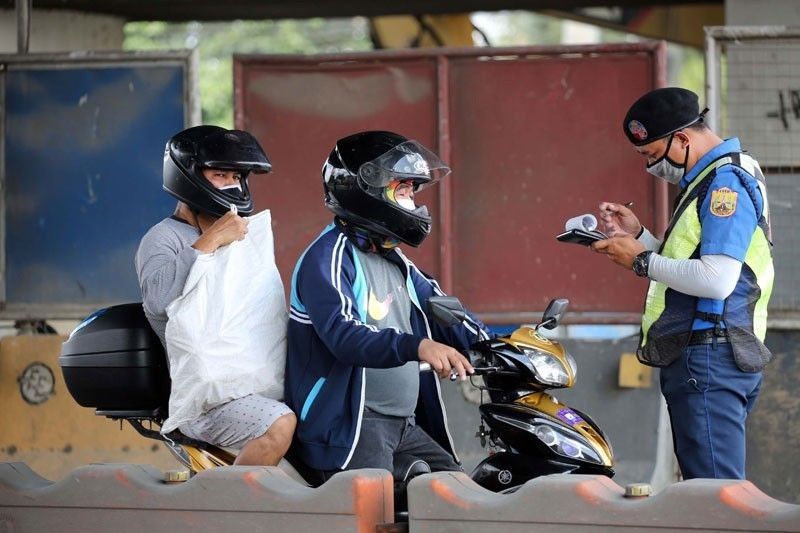 Mandaluyong policy unconstitutional, sexist
MANILA, Philippines — The Court of Appeals (CA) has struck down as unconstitutional three ordinances approved by the Mandaluyong government prohibiting men from being backriders of motorcycles.
In a 27-page decision dated Sept. 28 but released to media only on Tuesday, the CA's Fifth Division ruled that there is no legal distinction between a male and a female backrider in addressing crimes perpetrated by persons on motorcycles.
The CA granted the appeal filed by lawyer Dino de Leon, who questioned the city of Mandaluyong's exercise of police powers.
"Mandaluyong Ordinance Numbers 550 S-2014, 595 S-2015 and 694 S-2018 are hereby declared unconstitutional," the CA ruled, in a decision penned by Associate Justice Raymond Reynold Lauigan, with concurrences from Associate Justices Ramon Bato and Pablito Perez.
The appellate court prohibited the local government from enforcing these ordinances, which violate gender equality.
The ordinances, slammed as sexist by riders and passengers, prohibit men from backriding on a motorcycle, unless the passenger is a first-degree family member or is seven to 10 years old.
The Mandaluyong city council passed the measure to curb crimes perpetrated by motorcycle-riding criminals.
De Leon filed a constitutional complaint before the Mandaluyong Regional Trial Court (RTC) when he was fined and sued for violating the ordinance after police apprehended him for backriding on an Angkas motorcycle on March 7, 2019.
The RTC dismissed the petition in July 2020 and ruled that the city government did not commit grave abuse of discretion.
The CA disagreed, saying the ordinances are "oppressive measures that go beyond what is reasonably necessary for the accomplishment of the purpose."
The ordinances violated the rule on equal protection and are discriminatory because the Mandaluyong government failed to present evidence that male backriders are more likely than females to commit crimes, the CA said.