Quezon City upgrades vaccine registration system
September 22, 2021 | 12:00am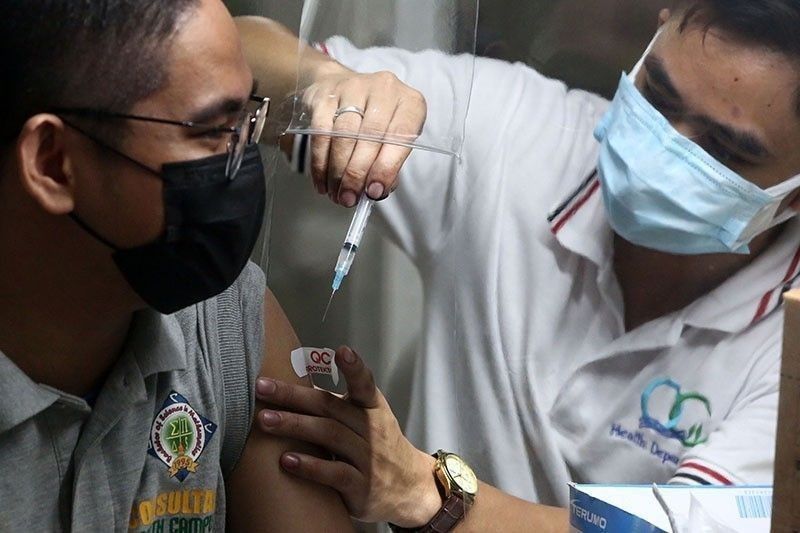 MANILA, Philippines — The Quezon City government has upgraded its vaccine registration system to allow residents and workers to select the time and venue most convenient to them.
An additional 37,000 slots were opened this week for the one-day vaccination drive on Thursday for those belonging to priority groups A1 to A5.
"We hope that through this modification, we can reduce the number of defaulters or individuals who have been given slots by the city but don't show up at the site because the time and date assigned to them don't suit their schedule," Mayor Joy Belmonte said yesterday.
"We must remember that our vaccines are sensitive. All allocated vaccines for the day must be used up so their integrity is not compromised by having to transport them back to the cold storage facility, then later to the site again," she added.
Last June, the city government canceled its deal with a third-party developer after its system experienced technical difficulties that prevented residents from securing schedules for vaccination.
But unlike the third-party system, the initial version of QC Vax Easy did not allow registrants to choose their own schedule and venue.
Instead, it was the system that assigned the venue and time of the vaccination on a first-come, first-served basis, based on the address of the vaccinee.
With the system upgrade, Belmonte said they hope to minimize the number of those who do not show up in their assigned vaccination schedule.
Individuals may sign up for vaccination at https://qceservices.quezoncity.gov.ph/qcvaxeasy or through their respective barangays.
Those using the online platform may register as a guest or create their own QC E-Services account using a valid e-mail address or existing Google, Facebook or Apple accounts.
City administrator Mike Alimurung said the guest user option is intended for individuals who do not want to go through the process of creating an account.
"But having an account under the E-Services portal will be useful in the future, especially as we are in the process of migrating our transactions online," he added.
As of Monday, Quezon City had administered 2,987,968 doses of COVID vaccine, including 1.7 million first doses and 1.2 million second doses.
A total of 1,237,353 residents and workers are considered fully vaccinated.