53 areas under lockdown in Quezon City
September 18, 2021 | 12:00am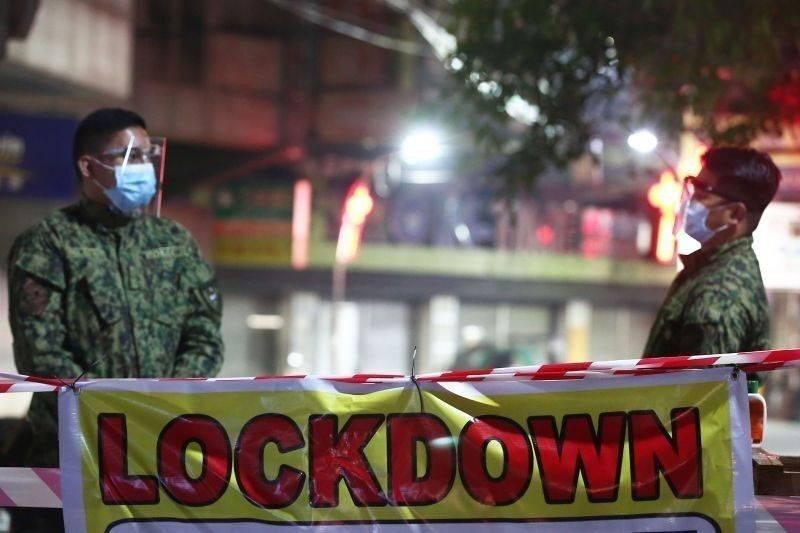 MANILA, Philippines — The Quezon City government has placed more areas under special concern lockdown (SCL) this week, bringing the total to 53.
The latest additions include a portion of Pook Palaris in Barangay UP Campus and parts of Notre Dame in Barangay Silangan, Quirino Highway in Barangay Bagbag and Sitio Rolling Hills in Barangay Bagong Silangan.
The city government clarified yesterday that only small areas and not entire barangays are covered by the SCL.
Earlier, Mayor Joy Belmonte said the city would continue with the implementation of the SCL system in line with the alert level with granular lockdowns system approved by the national government.
"The city may implement SCLs not only when vital to contain COVID-19 outbreaks, but also when preemptively necessary in areas with high risk of disease transmission due to widespread health protocol violations and other relevant factors," read the new guidelines approved by the mayor.
"The city government, in coordination with the barangay concerned, shall determine the precise area covered by each SCL on a case-to-case basis," it added.
All establishments in areas under SCL must close regardless of the alert level, with no gatherings of any kind allowed.
The city government will provide food packs and other essential items to all residents in affected areas. Mass testing will also be conducted.
Food and essential items intended for delivery must be unloaded at border collection points designated by the barangay. Only duly authorized personnel may deliver these to the houses within the SCL area.
Third parties wishing to provide assistance to affected residents should endorse the items to the designated personnel, who will handle the actual delivery.
Based on the guidelines, workers in permitted businesses may leave the area within 24 hours after the imposition of the lockdown provided that they are not confirmed, probable or suspect COVID-19 cases.
They will not be allowed to return and must find accommodation elsewhere for the duration of the lockdown.
Individuals residing in the lockdown area who were outside when the lockdown was imposed may be allowed to return, provided that they remain within the SCL area for its duration.
Residents may also be allowed to leave under exceptional circumstances upon the permission of city or barangay officials.
The city government warned employers against dismissing employees on the basis of absences due to the imposition of SCL, saying it is ready to pursue charges and impose sanctions such as revocation of relevant permits.