Skyway 3 volume drops as toll collection starts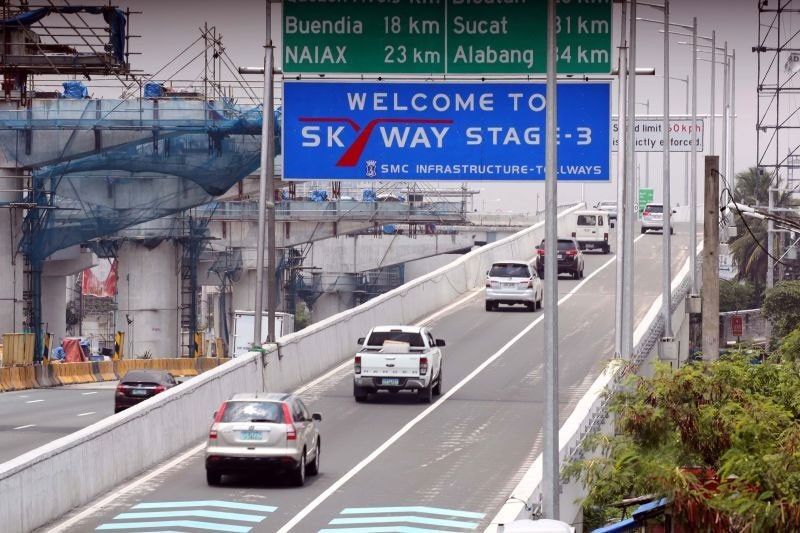 MANILA, Philippines — The number of motorists using the Skyway Stage 3 expressway significantly declined as toll collection started on Monday, Skyway Operations and Maintenance Corp. president and CEO Manuel Bonoan said yesterday.
The number of motorists that passed through the elevated tollway reached a little over 60,000 on Monday, down from the average of 100,000 motorists during seven months of toll-free use, he told The STAR.
Bonoan, however, is optimistic pre-toll collection traffic numbers along Skyway 3 would eventually return.
"It takes time, but it will return. I'm sure that our traffic will go back to that level of 100,000 until such time that the other routes become congested," he said.
"I'm sure they will go back because travel is much faster when you use the Stage 3," Bonoan said.
With the Skyway 3, travel time between Makati and North Luzon Expressway takes about 20 minutes, while travel between Alabang and NLEX is only 30 minutes, according to Bonoan.
On Monday, heavy traffic was experienced near toll booths of the expressway and on EDSA as some motorists opted not to use the Skyway 3 due to the start of toll collection, with end-to-end users from Buendia in Makati to Balintawak in Quezon City having to pay P264.
Bonoan said the buildup was caused by some motorists using the wrong brand of RFID instead of Autosweep, while there were those who came with insufficient or no load.
Bonoan said there was a small buildup seen along the Skyway 3 yesterday morning, but noted that it was not significant and traffic flow turned out generally smooth.