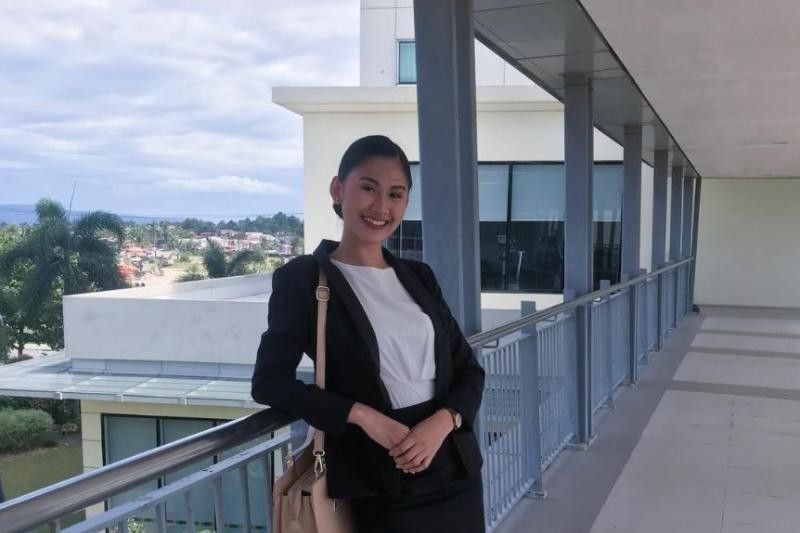 PNP spokesman Brig. Gen. Ildebrandi Usana said among these lapses was that an autopsy was not conducted before Christine Dacera's body was embalmed.
Instagram/ xtinedacera
PNP admits lapses in Dacera case
MANILA, Philippines — The Philippine National Police (PNP) yesterday admitted there were lapses in the investigation of the death of flight attendant Christine Dacera.
PNP spokesman Brig. Gen. Ildebrandi Usana said among these lapses was that an autopsy was not conducted before Dacera's body was embalmed.
He said the declaration of Makati City police chief Col. Harold Depositar that Dacera had seminal fluid in her genitals, a possible indication she was raped, could no longer be established.
"This may have been destroyed at the time when the embalming happened," Usana said in a television interview.
The medico-legal officer eventually conducted an autopsy but after Dacera's body was already embalmed.
PNP chief Gen. Debold Sinas on Tuesday declared police investigators have solved Dacera's case and even concluded she was raped based on the initial pieces of evidence he has seen.
However, the Makati prosecutor's office tossed back the case to the police for further investigation due to lack of evidence to indict the people who were initially tagged as Dacera's killers.
Usana said an investigation is ongoing to determine if the police officers may be held liable for criminal and administrative charges.
National Capital Region Police Office acting director Brig. Gen. Vicente Danao Jr. said the medico-legal officers merely followed protocol on death investigation, which was revised due to the COVID-19 pandemic.
"Maybe because of new protocol on forensic pathology, that may have been the basis for embalming… We are in a pandemic, we don't know what caused her death. She may have COVID-19, or be a probable or suspect case," he said.
Police are awaiting the results of toxicology, chemical and histopath examinations, he added.
DOJ orders own probe
The Department of Justice (DOJ) has ordered the National Bureau of Investigation (NBI) to conduct an investigation on Dacera's death.
In a department order, Secretary Menardo Guevarra ordered the NBI to file appropriate charges against persons involved in Dacera's death and for the bureau to submit a report within 10 days.
"With all due respect, the initial investigation by the Makati police was not thorough enough, prompting the inquest prosecutors to refer the case for further investigation and release the respondents in the meantime," he told reporters last night. – Ghio Ong, Robertzon Ramirez