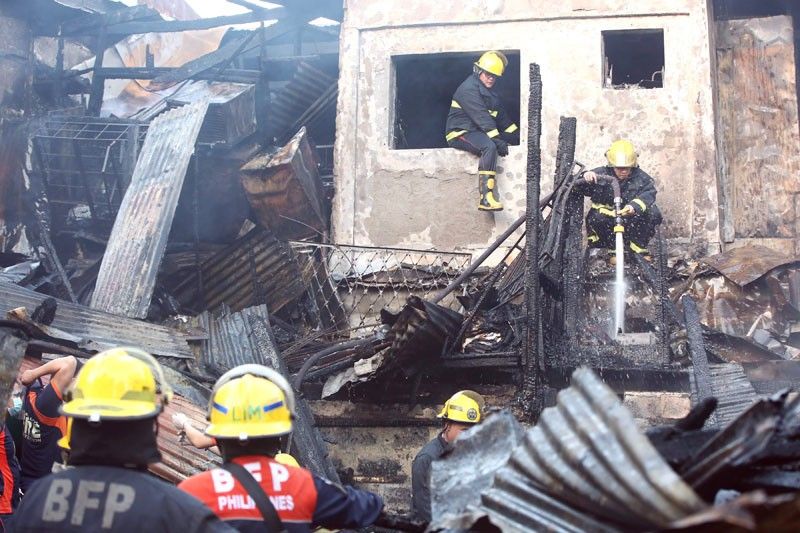 Firefighters sift through the rubble after a fire broke out in Tondo, Manila yesterday.
Miguel De Guzman
2 elderly siblings die in Tondo fire
MANILA, Philippines — Two elderly women were killed when a fire razed their two-story house along Santo Cristo street in Tondo, Manila early yesterday morning.
Arson probers recovered the charred remains of siblings Florencia Hernandez, 88, and Consorcia Vazquez, 82.
Hernandez and Ramos were trapped in the burning house, according to the Bureau of Fire Protection (BFP).
The BFP said the fire reached the first alarm at around 3:30 a.m. and was contained after more than an hour.
Hernandez's 83-year-old husband, Santiago, suffered second degree burns on his arms and back.
Investigators have yet to determine the cause of the fire that may have started at the altar of the house, according to BFP-Manila lead investigator Chief Insp. Guillermo Firmalino.
Three other houses were destroyed by the fire. Damage to property was estimated at P200,000.