New flyovers, U-turn slots along EDSA eyed
November 27, 2020 | 12:00am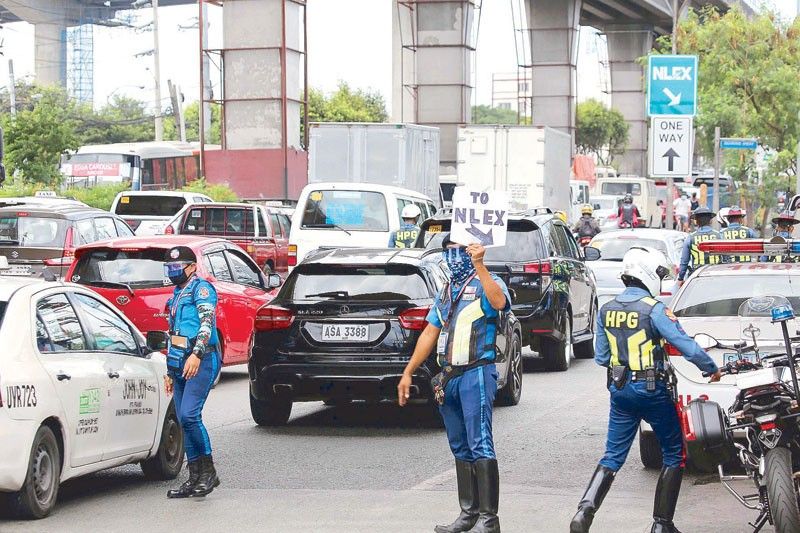 MANILA, Philippines — Talks are underway for the construction of new flyovers that would serve as ramps for the EDSA busway and U-turn slots underneath for private vehicles to solve traffic congestion, the Metropolitan Manila Development Authority (MMDA) said yesterday.
In an interview on Teleradyo, MMDA general manager Jojo Garcia said the agency is coordinating with the Department of Transportation (DOTr) for the plan.
Garcia refused to identify the location of the planned flyovers.
He said there are also plans to open two U-turn slots along North Avenue and Congressional Avenue to ease traffic jams in these areas.
The MMDA did not say if the old U-turn slots at these chokepoints would be reopened or a metal flyover would be built to open new U-turn slots.
These plans will have to wait until next year, Garcia said.
Traffic congestion in Metro Manila has worsened amid the holiday rush and the closure of six U-turn slots along EDSA.
Garcia said the MMDA wanted to move people through public transportation and not through private vehicles.
"The target of our road infrastructure is how to move people, not cars," he said.