Rolly infrastructure, agriculture damage hits P11 billion
November 6, 2020 | 12:00am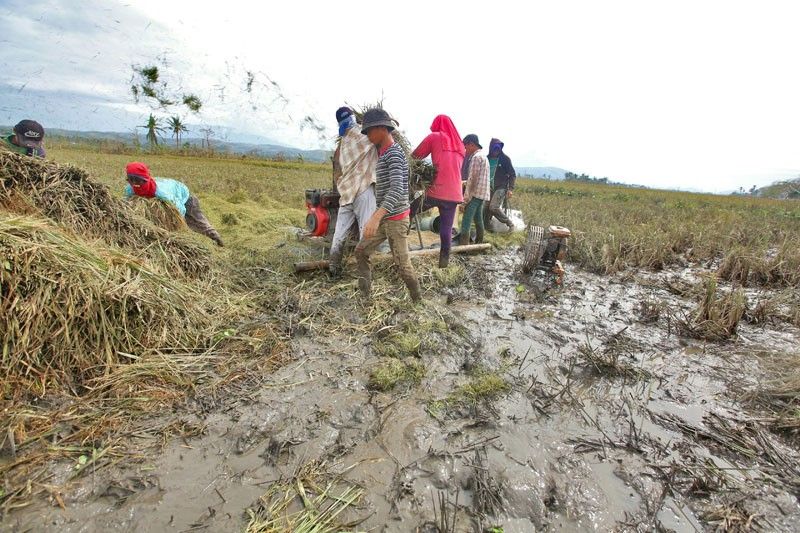 MANILA, Philippines — Super Typhoon Rolly has left over P11.3 billion in damage to agriculture and infrastructure, according to the National Disaster Risk Reduction and Management Council (NDRRMC).
Damage to infrastructure was estimated at P8.4 billion, the NDRRMC reported yesterday.
Bicol suffered the most damage at P7.251 billion followed by Mimaropa, with P866 million.
Public Works and Highways Secretary Mark Villar said a majority of the region's flood control structures were affected.
Villar said three national roads in Catanduanes and one in Camarines Sur remain impassable due to collapsed road slope protection as well as fallen trees and electric posts.
He said 26 road sections affected by the typhoon in Calabarzon, Bicol, Mimaropa, Cordilleras and Central Luzon had been cleared.
The NDRRMC said 44,033 houses in Mimaropa, the Cordilleras and Bicol were either damaged or destroyed.
Damage to agriculture, including crops, livestock, fisheries and agricultural facilities, in Calabarzon, Mimaropa, Bicol and Central Visayas was pegged at P2.9 billion.
The NDRRMC said 44,712 hectares of agricultural land sustained damage.
At least 230,834 families or a total of 906,145 people were affected. Twenty persons died, 165 were injured and three others remain missing.
A state of calamity was declared in Cavite, Catanduanes and Camarines Sur.
Electric coops
Meanwhile, damage to electric cooperatives hit P179.155 million.
The National Electrification Administration-Disaster Risk Reduction and Management Department said electric cooperatives in Catanduanes and Camarines Sur incurred the biggest damage at P173.8 million.
Power has been restored in 52.27 percent or 1,093,421 of 2,091,796 households in Bicol, Calabarzon, Mimaropa and Eastern Visayas.
Nearly one million households are still without electricity. – Jose Rodel Clapano, Louise Maureen Simeon, Catherine Talavera, Rudy Santos