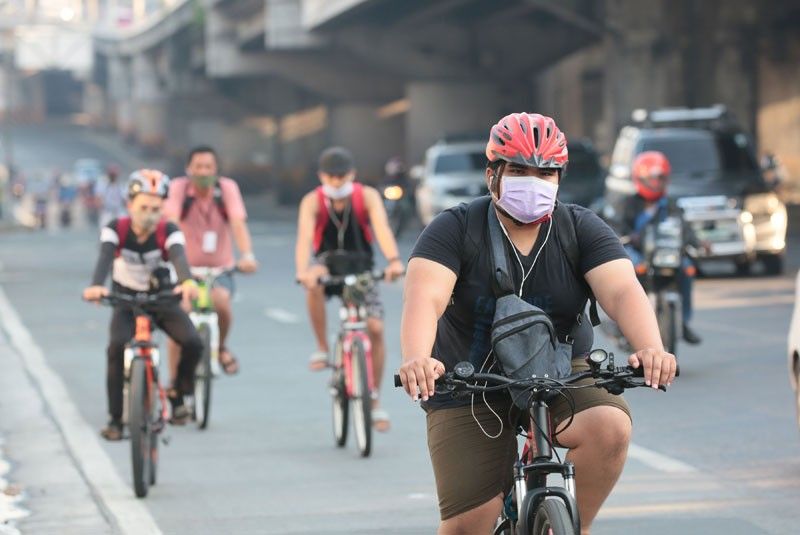 MMDA EDSA traffic chief Bong Nebrija clarified that while the agency supports initiatives to promote a cycling culture in Metro Manila during the "new normal," bicycle lanes should be elevated and protected from vehicles and not just delineated with traffic cones, "unlike the one we did on Sunday."
Michael Varcas, file
MMDA backs elevated over 'pop-up' bike lanes
MANILA, Philippines — The Metropolitan Manila Development Authority (MMDA) said yesterday it would support protected and elevated bike lanes and not "pop-up" bike lanes on EDSA during the quarantine period.
MMDA EDSA traffic chief Bong Nebrija clarified that while the agency supports initiatives to promote a cycling culture in Metro Manila during the "new normal," bicycle lanes should be elevated and protected from vehicles and not just delineated with traffic cones, "unlike the one we did on Sunday."
Last Sunday's dry run for a pop-up bike lane was the result of a request by mobility group EDSA Evolution.
In a text message to The STAR, Nebrjia said the agency would rather have elevated bike lanes incorporated into the EDSA Greenways Project, which may start construction before yearend.
The project, funded by the Asian Development Bank, involves the construction of elevated walkways connecting the Light Rail Transit Line 1's Balintawak Station and the Metro Rail Transit Line 3's Cubao, Guadalupe and Taft stations.