Taguig scholar uses allowance to donate rice packs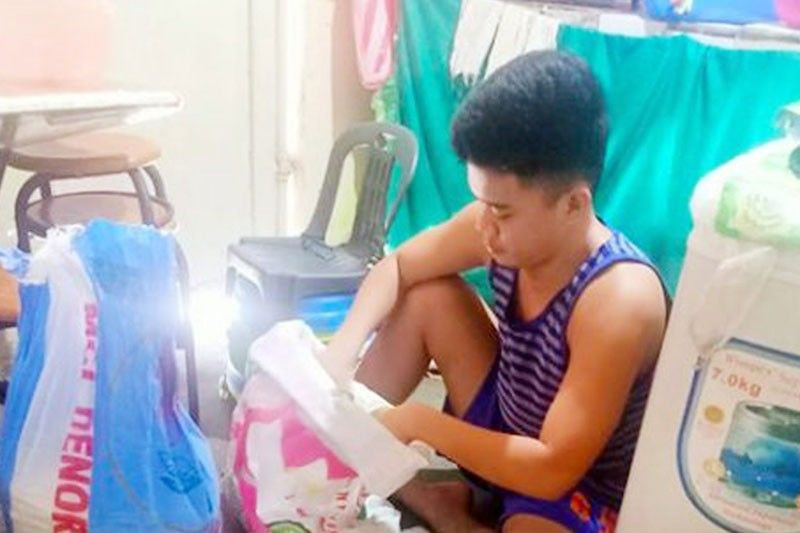 MANILA, Philippines — Amid the enhanced community quarantine (ECQ) to contain the spread of the coronavirus disease 2019 (COVID-19), a scholar of Taguig City University used part of his allowance from the city government to buy rice for several poor neighbors.
Netizen Yolanda Oribiana Verceles posted on her Facebook account last April 26 a photo of her son Vince, 19, packing plastic bags of rice inside their house in Barangay Central Bicutan, Taguig.
Vince, who is taking up a bachelor's degree in social work at the Taguig City University, was among the 25,000 scholars of the city government who received cash aid worth P5,000 under the Special Emergency Assistance to Scholars last April 20.
Mayor Lino Cayetano said the city government decided to give cash aid to its scholars to ease the financial challenges brought about by the ECQ.
Vince gave the full amount to his mother to pay for rent and bills, but she returned P1,500 to him.
"I was supposed to spend the money for my books," he said.
The school, however, has not advised if classes would resume amid the COVID-19 pandemic, which forced schools across the globe to close.
He said he became restless and could not sleep, recognizing that some of his neighbors might need help.
Vince decided to use the P1,500 to buy a 25-kilo sack of rice, which he and his mother Yolanda repacked in plastic bags. They gave the rice packs to their neighbors.
"Naisip pala niya ang ibang tao na naghihirap sa panahon ng (he thought about people suffering amid) COVID-19," she wrote on her Facebook post.
Yolanda is proud of her son, who she described as generous and has a heart for others. She thought he could give more from his earnings should he land a job.
Yolanda's post has received 69,000 reactions and 18,000 comments, mostly praising Vince's act.
Vince said he hoped he was able to help ease the burden of the deprived families in his own little way.
The city government has distributed "stay home packs" – 400,000 of them – consisting of food items like rice, canned goods, noodles, instant coffee, cereal drink and bottled water, on the first round.
Taguig has also rolled out the Taguig Amelioration Program, which aims to give P4,000 cash to each of the city's families, along with cash aid for public transport drivers.