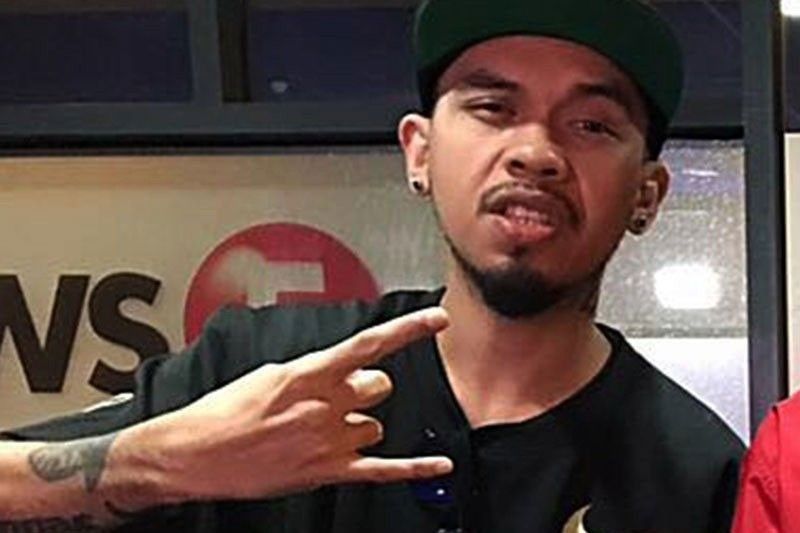 Peroramas has been behind bars since his arrest in a drug sting at the basement parking area of a hotel in Makati City on Sept. 18, 2019. He was caught along with Rizon, his younger sister Idyll Liza Peroramas, Ivan Agustin and his driver Albert Alvarez.
News5/Released
Rapper, sis post P2 million bail each on drug raps
MANILA, Philippines — Rap artist Marlon Peroramas, popularly known as Loonie, and his sister were released on Friday night after posting bail of P2 million each on drug charges.
Senior Inspector Xavier Solda, Bureau of Jail Management and Penology spokesman, said Peroramas, his younger sister Idyll Liza Peroramas and another co-accused, David Rizon, were freed just before 7 p.m.
Rizon posted bail amounting to P503,000.
Peroramas, Idyll Liza, Rizon, Peroramas' driver Albert Alvarez and Ivan Agustin were arrested in a drug sting at the basement parking area of a hotel in Makati City on Sept. 18, 2019.
Solda said he was told by Makati jail warden Superintendent Emmanuel Bang-asan that only Rizon and the Peroramas siblings posted bail and were released on Friday night.
Police reported seizing from the accused P105,000 worth of kush, a variety of high-grade marijuana.
Peroramas, who reportedly tested positive for marijuana, denied the allegation. He said he was at the hotel to visit a child with cancer.
Judge Elmo Alameda of Makati Regional Trial Court Branch 150, in an order dated Jan. 23, set bail at P2 million for the Peroramas siblings and P500,000 for Rizon for the charge of selling illegal drugs.
He also set P3,000 bail for all the accused for the charge of using illegal drugs.
Inconsistent testimony
The prosecution was able to present only one witness, Cpl. Jan Vigilia, whose "testimony was full of inconsistencies and contradictions which caused serious doubts on his truthfulness," Alameda said.
The judge also said Vigilia testified that neither an elected official nor a media representative was present when the drug bust was conducted.
"The court is of the opinion that their presence only during the inventory several hours later serves absolutely no purpose at all, as the evidence would have long been in the possession of the operatives at the time," Alameda's decision read.
Alameda said that the absence of the elected official and media representative during the operation was costly as their presence is required under the implementing rules and regulations of Republic Act 9165, the Comprehensive Dangerous Drugs Act of 2002.
Under the provision, the "noncompliance of these requirements under justifiable grounds, as long as the integrity and the evidentiary value of the seized items are properly preserved by the apprehending officer or team, shall not render void and invalid such seizures and custody over said items."
"In this case, the prosecution neither recognized, much less tried to justify, the police officers' deviation from the procedure," Alameda said.
Vigilia also proved to "lack credibility," the judge ruled.
"In view of the foregoing, the court finds that the prosecution failed during the bail hearings conducted before Branch 140 to discharge its burden of proof to show that the evidence of guilt of the above-named accused is strong. Consequently, the court grants accused motion for reconsideration and allow them to post bail," Alameda said. – With Romina Cabrera