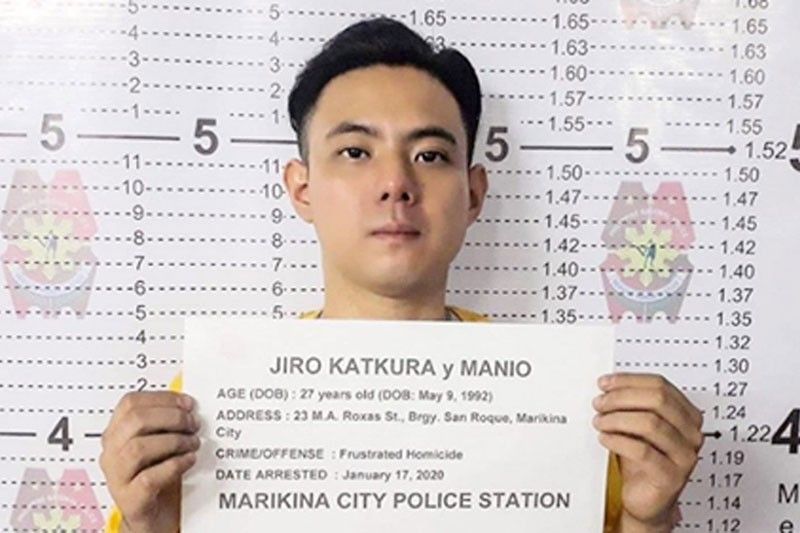 Manio was released from drug rehabilitation in 2016.
Ex-child actor nabbed for stabbing
MANILA, Philippines — Former child actor Jiro Manio was arrested after he allegedly stabbed another man during a brawl in Marikina City on Friday night.
Manio, 27, reportedly "assaulted" a man identified as Zeus Doctolero, 25, as the victim was walking to a friend's house in Barangay San Roque.
The assault led to a fistfight until Manio reportedly pulled out a kitchen knife and stabbed Doctolero three times.
The victim managed to grab the knife and break its handle during the scuffle.
Doctolero sustained injuries on his upper back and head and was brought to the Amang Rodriguez Memorial Medical Center.
Manio was arrested by police along M.A. Roxas street at around 7:20 p.m. He underwent inquest proceedings yesterday morning on charges of frustrated homicide.
Manio, who is under custody of the Eastern Police District, was reported to be a helper at an eatery in San Roque prior to his arrest.
The former actor was seen begging at the Ninoy Aquino International Airport in 2015. Actress Ai-Ai delas Alas, who played Manio's mother in a series of movies, took him to a rehabilitation facility.
Manio was released from drug rehabilitation in 2016.